Melbourne has been ranked the 'most liveable city' for six consecutive years by the EIU (Economist Intelligence Unit). It's like a beautifully mixed salad bowl of culture, food and nightlife all washed down with a carefully constructed flat white. Our local Asia-Pacific manager is on the ground with a wonderful team of docents. We've come up with a list of our top 12 ½ things to do in Melbourne. We don't just do things by halves at Context, but by 12 and a halves.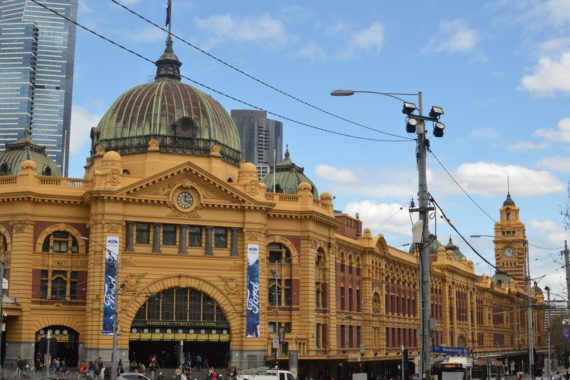 1. City Circle Tram
This is one of the first things you should do when visiting Melbourne. Hop on the tram at any point in the city for the entire loop (which takes about an hour) and step back in time on this unique old school tram. Listen to the helpful passenger announcements that include tidbits of information relating to all things relevant to what your eyes are taking in. It's a fabulous way to get orientated to a city and marvel at Melbourne from a colorful chugging carriage. Avoid peak times and you'll have a highly enjoyable, and informative, hour of free travel.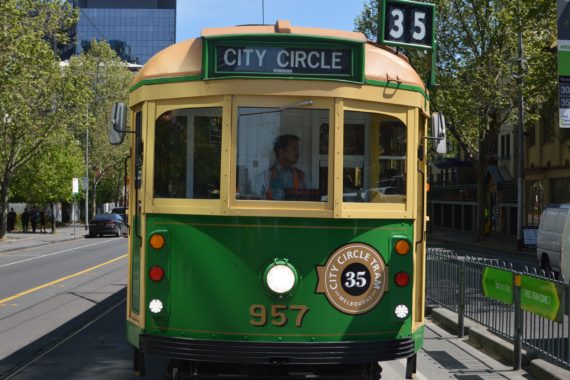 2. Visit the Botanical Gardens
It's easy to get lost in this city oasis amongst the flora and fauna. The gardens are meticulously maintained and it is easy not to pass any other park frolickers for quite some time. Pick up a picnic and head on over to the grassy expanse to see the wildlife, admire exotic horticulture or run around with a ball or a Frisbee. This is a marvelous location for all ages and one of the best things to do in Melbourne. In summer look out for Moonlight Cinema showings and open-air theater performances.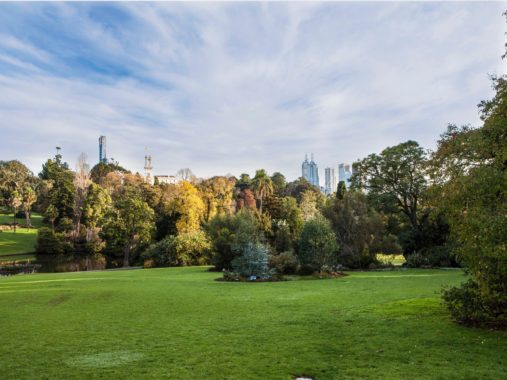 3. Shrine of Remembrance
This is just next-door to the Botanic Gardens (see above).  It is a must-see for anyone with an interest in history and how war is remembered. The humbling site displays a moving portrayal of the various conflicts that Australians were involved in since the 1800s. The free museum collection houses memorabilia from civilians and military life and a wealth of commemorative information. The viewing balcony has a unique position on the hill that offers a spectacular view of the city and surroundings.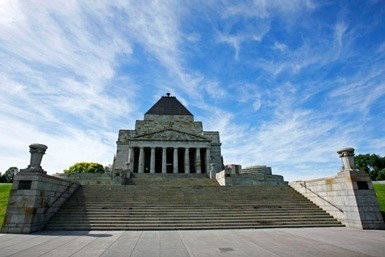 4. St. Kilda Beach and Fairy Penguins
Hop on a direct tram from the city to St. Kilda for one of the most alternative things to do in Melbourne. From the pier, there is a magical view of the Melbourne skyline: if you're lucky you may even catch a glimpse of some Fairy Penguins at sunset. There are a number of cafes, sea view restaurants, food trucks, and wonderful markets on Sundays.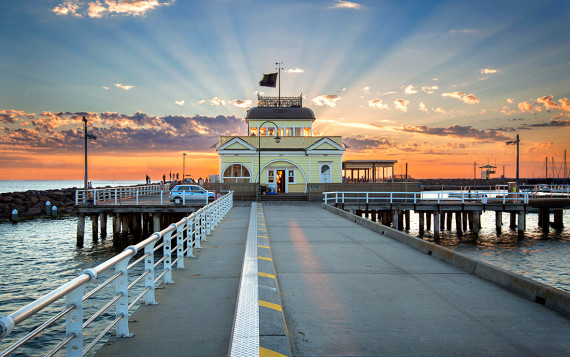 5. National Gallery of Victoria
The NGV is the most visited art museum in Australia: with such a vast collection, it is easy to see why. It's in two locations a ten-minute walk apart in the city center. The oldest building is the 1861 NGV International just south of the Yarra river. This houses a unique collection from classical to contemporary art from all over the world. It's nearby cousin and NGV extension is the Ian Potter Centre located in Federation Square. This is home solely to art from Indigenous and non-Indigenous groups from the colonial period to the present day. Creativity is abound and there's plenty of space to sit, enjoy and absorb the sights at the NGV.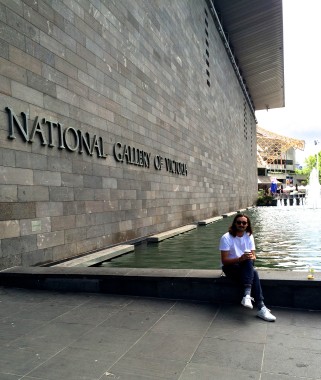 6. State Library
This majestic building was designed by Melbournian architect, Joseph Reed in the midst of the Gold Rush in 1856. (For an in-depth examination of this period check out our Melbourne Laneways Tour). It's a paradise for any book lover, history aficionado and culture seeker. Both the exterior and the interior are well worth deeply observing, as is the famous dome in the La Trobe Reading Room. Ned Kelly's actual armor is housed in a museum exhibition, William Strutt's colonial paintings are on display and there's an astounding collection of rare books.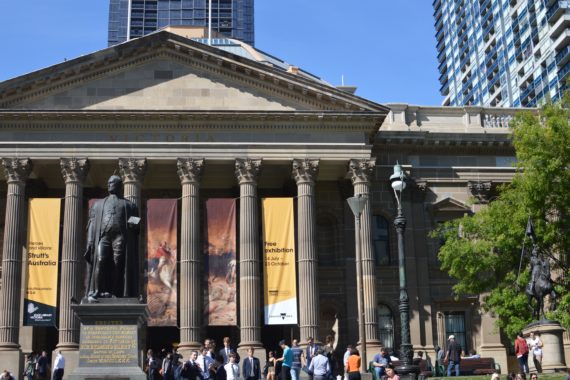 7. Queen Victoria Market
Now if there's anywhere to soak up the Melbourne vibes amidst the smells and succulent tastes of great food and drink, it's here. The selection of food is staggering: German Bratwursts, American donuts, Turkish boreks, Dutch pancakes, Italian pizza, Polish sausages and much more. You could quite happily eat something different here for days and not get bored of the place. Stick to the food, delicatessen and fruit and vegetable sections: the area out the back is full of uninspiring clothing and tacky souvenirs.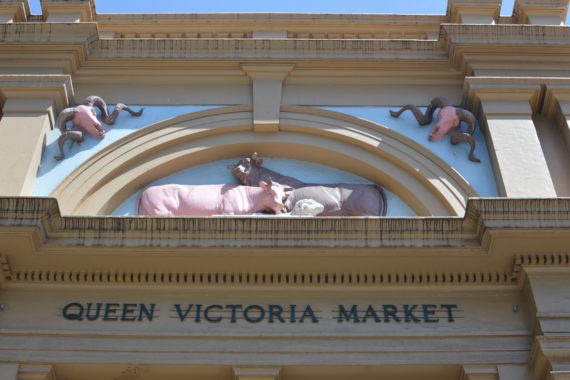 8. Dumplings in Chinatown
Chinatown in Melbourne is the longest continuous Chinese settlement in the world. So, the city has been devouring dumplings for decades due to Melbourne's hefty immigration. (For more on this topic try our Melbourne history tour). These fresh little packages of Asian tastiness can be found in the heart of Chinatown in all variety of forms: fried, steamed, floating in soup (or even containing soup themselves). We recommend a dumpling feast at Shangdong Mama.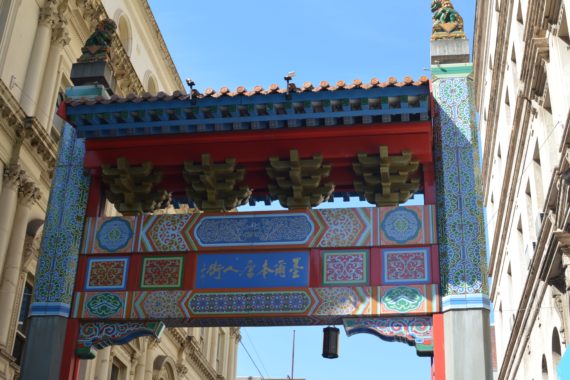 9. Fitzroy and Collingwood
Hop on a tram from the city North to two of the most bohemian suburbs around, Fitzroy and Collingwood. The area is packed with quirky galleries, vintage shops, hidden bars, delectable eateries and trendy retailers. Brunswick Street is the main hub in Fitzroy and Smith Street is the Collingwood equivalent. It's very easy to while away a few hours in this people-watching utopia. Grab a drink at the Naked Satan and watch the sunset.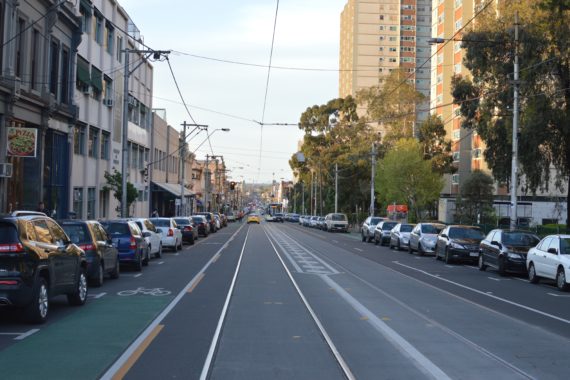 10. Afternoon Tea at the Windsor Hotel
One of the oldest traditions in Melbourne is the tea service in this hotel, which has taken place daily since 1883. They've certainly got it down to a T(ea). Kick off the afternoon with a glass of sparkling before tasting an array of scrumptious sweet and savory treats: they've got anything from tiny pastries to porcini éclairs, and of course, teas. The interior and décor of the hotel is noteworthy alone as it is the only surviving 19th Century Victorian era hotel. Sip on tea and travel back to a by-gone era as you imagine parliamentary members drafting up the Australian Constitution back in 1898 in this very hotel.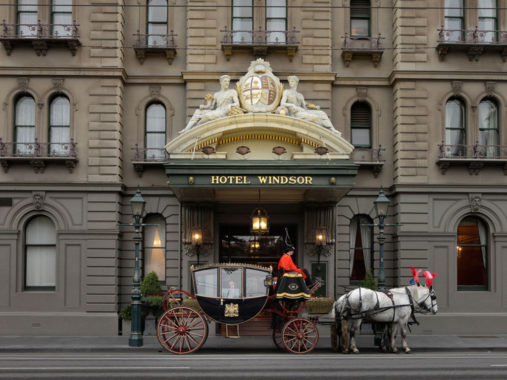 11. Treat yourself at the Vue de Monde
A dining experience at this renowned culinary establishment is a theatrical episode rather than just a meal. The restaurant is on the 55th floor of the Rialto and has panoramic views stretching from the Docklands to the Dandenongs. Each course of a degustation menu is impeccably served by a different member of staff and is presented and removed in absolute sync. Wine is perfectly paired according to the seasonal menu and there are subtle stories that go with each plate. Reservations are a must.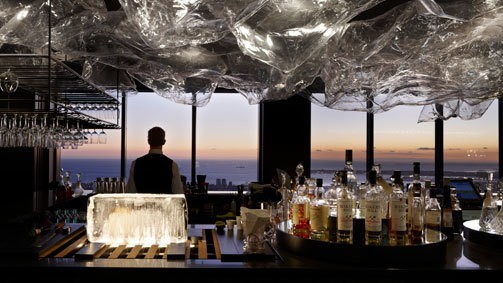 12. Sydney Road
The degree of multiculturalism is massive in Melbourne and this is exemplified in Brunswick. Melbourne is the largest Greek city in the world outside of Greece due to the post-war migration and as a result, there are some excellent Greek cafes, restaurants, and bakeries. There's also a host of Middle Eastern eateries with Lebanese, Turkish, Syrian and Iraqi cafes, bakeries and restaurants lining this diverse street. Sydney road is the main artery of Brunswick and is the place to head for distinct, interesting and multi-ethnic food fusions when you are visiting Melbourne.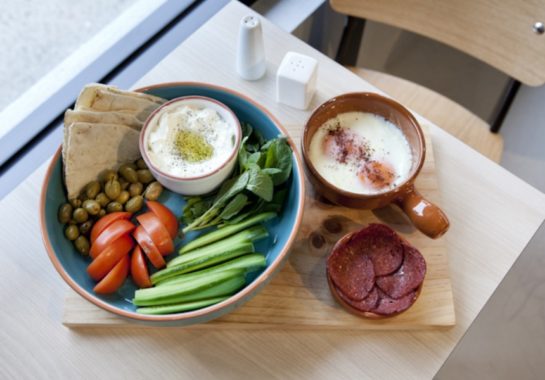 0.5. And the final half of things to do in Melbourne…
Smashed avocado on toast with a coffee is one of the essential things to do in Melbourne. Simple as. If you're feeling like splashing out pop a poached egg on top.
Comments