A quarter of the century after the fall of the Berlin Wall, the city still seems to be searching for its unique identity. For almost thirty years of painful separation, two Berlins – East and West –  developed their own character and lifestyle, and learnt to live independently of each other against a backdrop of suspicion, anxiety and propaganda. 2014 marks 25 years since the fall of the notorious concrete divider, and is thus a fitting time to ponder the Wall's legacy from a cultural perspective.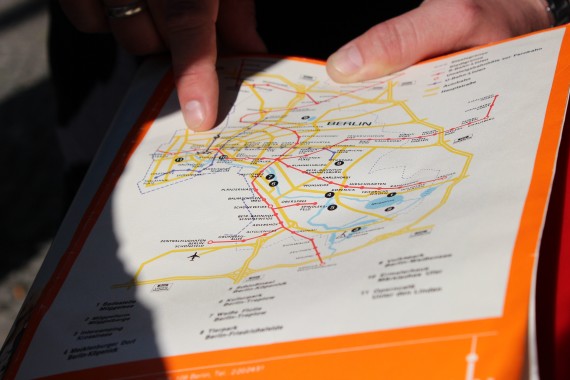 From the beginning of the 20th century up to today, Berlin has been a European centre of intellectual, political and artistic activity. Artist Oskar Kokoschka would come here to conceive and write plays no less peculiar than his paintings, Christopher Isherwood would write his Berlin Stories here, and Sigmund Freud would visit to attend psychoanalytical congresses. In the late '70s and '80s, when Berlin started gaining a reputation of an underground legend, it was frequented by legendary polymath Joseph Beuys and musicians Iggy Pop and David Bowie, who could be found in Berlin's dim smoky bars trying out new sounds.
After the Fall of the Berlin Wall
Shortly after the fall of the Wall, in the early 90s, deserted areas immediately close to both sides of the former border were occupied by alternative musicians, radicals from art and politics, and punks. It was there and then that the unique Berlin spirit was conceived and hammered out – a carefree, adventurous, live-and-let-live affair among the riches of the Baroque and Neoclassical palaces and Soviet-style monochrome apartment blocks.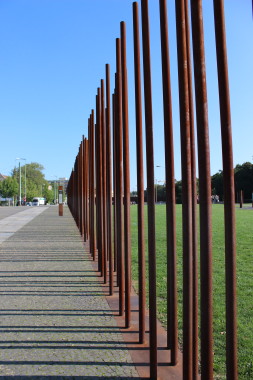 The contemporary Berlin is a geographical focal point of the tragedy of recent German history. The past is not forgotten, nor merely contextualized in dry academic texts; it lives on. To experience this legacy from an architectural perspective, take our Divided City, Berlin in the Cold War walk, which looks at two distinct ideologies as expressed through urban planning and the built environment.
For families, our City of Two Tales helps children imagine what it was like to live in a divided Berlin. The tour takes in the East Side Gallery, where we act out what it might have meant to be a family separated by the Wall. The tour continues to Alexanderplatz, where we go to the top of the iconic TV Tower to take in panoramic views of the city. From 200 meters up, there are still plenty of visible signs of a city with two very different stories to tell.
Our Berlin Art Scene walk explores the singular situation that has arisen from the city's peculiar postwar narrative. Indeed, it's practically impossible to discuss any aspect of Berlin without alluding to this ominous partition.
25 years on, the city is still seeking out its sense of self. Ask locals what Berlin is about and they'll mention early morning walks home over the Oberbaum Bridge, gazing at the sun's first rays bouncing off the TV Tower's tip; they'll tell you about Berlin's empowered local communities, which organise neighbourhood festivals and community gardens; or Berlin's späticulture, which actively encourages social engagement through streetside beer swilling. And Berlin also overflows with rich cultural history with sprawling spaces like Museum Island, and has a world-class repertoire of independent artists and music initiatives.
This year, to mark the anniversary of the fall of the Berlin Wall, the city has prepared an extensive cultural programme spanning the whole of 2014 – from open-air parties, art exhibitions and community project to the highlight, – twelve-kilometre long human chain that follows the route of the former Wall – uniting the city that was once so remarkably divided.
Comments