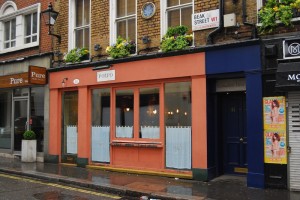 Visiting London in 36 hours is more difficult that it sounds. The city it so big and with so much to offer that one would need at least a week to get a sense of the city. We asked some of our wonderful docents, and used some of our own research to put together a perfect 36 hour bit for all of you, busy travelers, flying through London, or stopping by on your way to Paris or Scotland.
EAT:
If you are visiting London on a Saturday, make sure you visit Maltby Street Market—this is the real foodies' market. Every week a handfull of local producers (from ice cream maker Kitty Travers to St. John Bakery) sell their delicious products in this unique and evocative location. (Borough Market is also a great destination open Thursday-Sunday, but Maltby Street feels a bit more 'insider'.) As you are there, why not stroll around the surrounding neighbourhood – Bermondsey Street etc, to see a revitalized London neighbourhood just a stone's throw from the river.
Polpo, Polpetto & Spuntino—being Italian, I don't often go for Italian food when abroad, but Russell Norman (owner of the 3 joints) was able to perfectly mix Venetian food with NYC style. Perfect for a dinner, a quick lunch or a spuntino.
For Tapas: Terroirs and Bocca di Lupo are great options while visiting London for a pre-theatre or concert snack. Here French and Italian style tapas are wonderful!
DO
Southbank – with or without a concert ticket, it's a great place for a drink, lunch, or just to see what free performances are on – there is a free weekend programme in the Clore Ballroom, Royal Festival Hall (Plus this year they have the 60th Anniversary of the festival of Britain which includes exhibition, weekend Real Food Festival (mostly street food), and a temporary roof garden with a planted meadow and a bar. Lots of atmosphere and billions of people!
Parks—all of London's parks are lovely while visiting, but in good weather, a wander through Regent's Park, winding up in Marylebone for lunch and browsing, is always relaxing.
A swim in the Serpentine (Hyde Park) is fantastic—or Hampstead Ponds if you are up for leaving central London. Here the ponds are segregated—the women's is the best place to swim I know of for a spring of pure water secluded and open every day of the year!
SEE
If you are keen to add some culture to your day, why not pop into the Wallace Collection (also great for cream teas!). This wonderful museum is located in an historic London town house. The collection of French 18th century paintings here is impressive.
V&A – We are really into the V&A!… less crowded than some of the blockbuster exhibitions, and so many wonderful things to see that connect you with England's history and culture. The new Medieval & Renaissance galleries are just stunning, and free of course.
SHOP
Spitalfields Market, for the arts and crafts and the Truman Brewery for the market, great food and off-beat art shows, pop-up sales. In between, the atmospheric restored streets, eg Fournier St, and Hawksmoor's imposing Christchurch Spitalfields.
If you like flowers, make sure not to miss the Columbia Road Market on Sundays while visiting London. The shear pleasure of walking through rows and rows of flowers will make you wish you had a flat in London to bring the lovely blooms to!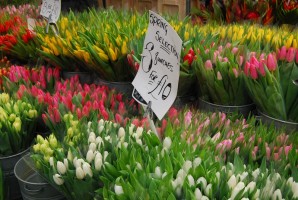 Evening – The Southbank and the Barbican both have amazing music programmes.  I also love Sadlers Wells for dance. And King's Place – I've only seen an exhibition there since it opened, but it's a great space in the revitalized area of King's Cross and worth checking out for music and smaller exhibitions (and they have a pleasant cafe…).
To relax in a more "spiritual way," not pop into a church: we love St Paul's, Westminster Abbey, St Bart's or Southwark for evensong. It's a fantastic experience while visiting London, and it's free! Evensong normally takes place at 5PM.
SLEEP
There are plenty of options for places to stay in London. If you want to "live like a local" why not stay in an apartment?
If you don't want to give up the luxury of the hotel when visiting London, try Egerton House—this small boutique hotel is in the heart of Knightsbridge, tucked in a quiet green square of this wonderful neighborhood.
Want to stick with tradition? There is not a hotel in London more packed with history than the Savoy.
For a new entry in the world of luxury hotel, The Renaissance St Pancras is a real Victorian masterpiece. Recently reopened under the management of Marriott- this is definitely not your standard luxury chain hotel.
Enjoy!
P.S. Thank you Sarah and Philippa for the wonderful suggestions!
Comments