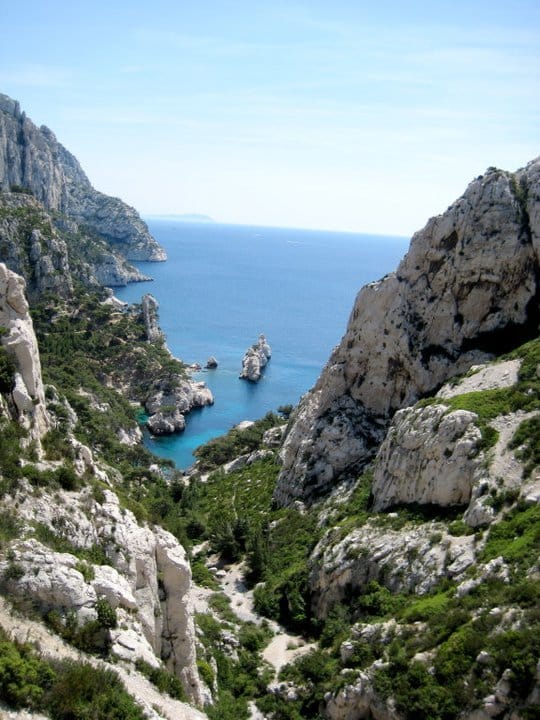 From Provence to the Cote d'Azur, the mild climate, fragrant lavender fields, and crystal clear waters of the South of France have attracted visitors since ancient times. To mark the launch of our programs in Aix-en-Provence and Marseille, here are 5 reasons to travel south and visit the south of France.
1. Ancient Greek and Roman Architecture
Marseille, a natural port, was an obvious landing choice for Greek and Roman explorers sailing the Mediterranean. As such it became the gateway for settling in the south, and remnants of such settlements can be found across the region. Don't miss the 1st century Roman amphitheater in the city of Arles; the massive Roman aqueduct in Nîmes (also called the Pont du Gard); and the ancient Greek port of Marseille, later used by the Romans, that was uncovered in the center of city during construction of a modern shopping mall.
Aix, too, was an important outpost for the Romans and has a fascinating, layered history. We look at this in the company of a historian on our Aix-en-Provence Tour.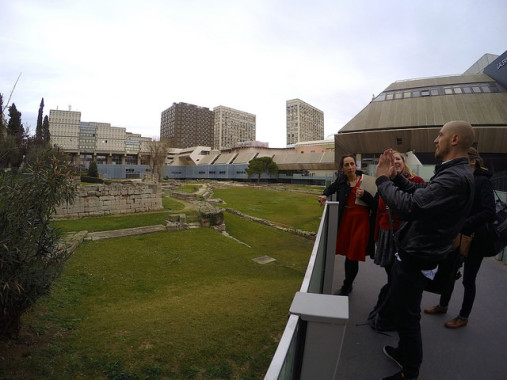 2. Marseille's melting pot of cultures.
Because of its location on the Mediterranean, Marseille has been a logical destination for immigrants, from the aforementioned ancient Greeks and Romans to more recent Corsican and Armenian arrivals. Most well-known is its strong North African presence—the former French colonies of Algeria, Tunisia, and Morocco are just across the sea. Marseille is sometimes dubbed "Little Africa" making it a great place to explore Maghreb food, music, culture.
3. The food.
Provençal cuisine is a natural mix of sun-kissed produce and creatures from the sea. Some of our favorite local specialties are bouillabaisse, a signature dish from Marseille which blends herbs from the region with fresh fish from the Mediterranean, and ratatouille, a stew of typical provençal vegetables—tomatoes, eggplant, zucchini, peppers, and herbes de provence.
4. The wine.
France may be best known for its Bordeauxs and Burgundies, but don't discount provençal wines, whether rosé, blanc, or rouge. The area has been producing wine for at least 2,600 years and has an ideal climate for production—there are now eight major wine regions with AOC designations. And we can't forget the anise-flavored aperitif Pastis, a popular southern classic that is served diluted with water. (Update: In 2016 we began offering a Provence Wine Tour and Tasting with a Sommelier that provides a good overview of provençal wines.)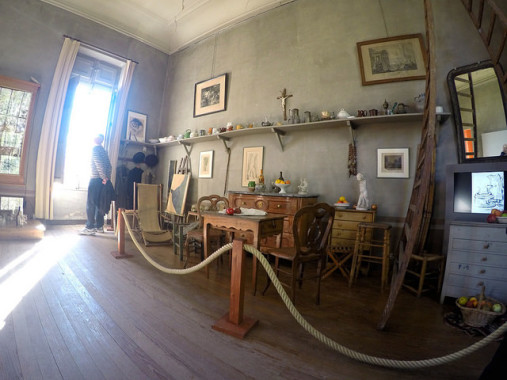 5. The art legacy.
It was the brilliant sun of the south that lured the Post-impressionists of the late 19th and early 20th centuries. Cézanne, often called the father of modern art, was born in Aix-en-Provence and after a stint in Paris, returned to Aix to work. Matisse was drawn to Nice; Van Gogh and Gauguin to Arles; Bonnard to Cannes. Their respective ateliers dot the region and offer a glimpse into their stunning creative processes.
Comments