Planning a trip to Paris? Our favorite way to prep for any sojourn is to read up about that place—not just through guidebooks, but by exploring fiction and nonfiction alike set there. We find it's one of the best ways to get in the spirit of a new locale. To that end, we've compiled some of our favorite recently published books about Paris to excite and inspire.
The New Paris: The People, Places & Ideas Fueling a Movement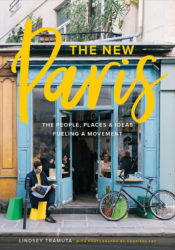 There's been a lot of buzz about journalist and blogger Lindsey Tramuta's The New Paris, which details exciting new ideas coming from Paris's creative class. In the book, Tramuta profiles innovators "from veteran chefs and rising culinary stars, award-winning pâtissiers, and world champion mixologists to self-taught fashion designers, jewelry and soap makers, gallery owners, and interior designers," each contributing to a refreshing new face of Paris beyond its clichés. In addition to being one of our fave recent books about Paris, it goes hand and hand with our New Parisian Palate food tour, which explores some of the same themes.
Mad Enchantment: Claude Monet and the Painting of the Water Lilies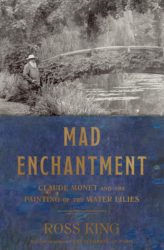 Author Ross King delves into the story behind Monet's famed Water Lilies series, contextualizing them within the political climate of the time (the approaching war), the new wave of artists upending the Impressionist movement (think Picasso), and Monet's personal situation. Mad Enchantment should be required reading before any exploration of Monet's late works (and why not join us on our Monet in Paris tour, or even on Giverny Tour to see his inspiration en vrai.) Mad Enchantment is a finalist for the 2017 American Library in Paris Book Award.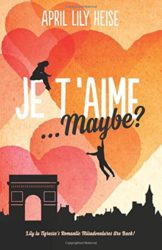 Context docent Lily Heise moonlights as an author and blogger (or maybe it's the other way around), and has recently released her latest collection of short stories about finding love in the City of Light (the first was released in 2013). A delightful read for those looking for an entertaining foray into the Paris experience.
The Némirovsky Question: The Life, Death, and Legacy of a Jewish Writer in Twentieth-Century France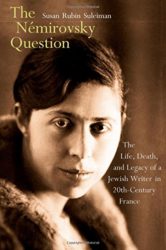 Author Susan Rubin Suleiman paints a fascinating picture of the life of Irène Némirovsky, a controversial French novelist of the 1930s later murdered in Auschwitz. A highly intellectual choice for those interested in exploring the literary and political climate of France between the wars. The Némirovsky Question is a finalist for the 2017 American Library in Paris Book Award.
The Inquisitor's Tale: Or, The Three Magical Children and Their Holy Dog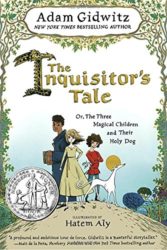 Those traveling with children will be delighted by this tome by New York Times bestselling author Adam Gidwitz, also a finalist for the 2017 American Library in Paris Book Award. The Inquisitor's Tale tells the story of three children and their exhilarating adventures throughout medieval France. (Don't miss our family program for our tours geared for young inquisitive minds).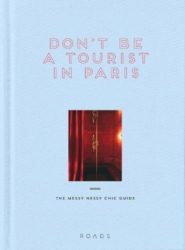 We love this veritable bible of off-the-beaten-path Paris by blogger Messy Nessy Chic (and if you don't know the blog, it's a valuable resource for exploring the quirky side of the city). Don't Be A Tourist in Paris is rare among books about Paris in that explores the city's lesser known restaurants, museums, shops—you name it. A useful companion for any curious traveler to the city of light.
Bonus: Paris's newest magazine is YouFood, and its inaugural issue features the sweet creations of docent Frank Barron (also known as Cake Boy Paris). Disclaimer: it's in French, but there's no better way to practice for an upcoming trip!
Once you've touched down, indulge your inner gourmand with our list of 5 offbeat French cheeses.
Comments