Any Madrid trip planning surely inc ludes the Prado Museum, the Royal Palace, and Plaza Mayor. But whart about beyond these requisite highlights? What kinds of offbeat things can we recommend to flesh out your itinerary? We sat down with the architects, chefs, and historians who lead our Madrid walking tours and came up with the following things to do in Madrid for those seeking to get away from the crowds.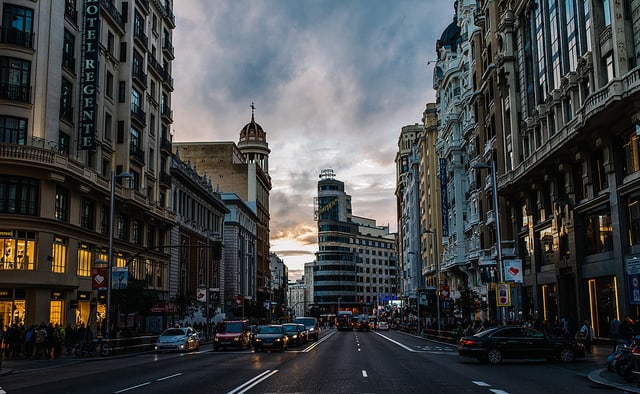 1. Spanish Impressionism
Art lovers, once we've taken in the vast collections of European art at the Prado and followed the crowds to the Thyssen-Bornemisza and Reina Sofia museums (which, along with the Prado, make up Madrid's Golden Triangle of Art), we start thinking about the edges of Spanish art. One of our favorite things to in Madrid when we're in an art kind of mood is to head to the Sorolla Museum. This small collection is dedicated to the work and life of the late-nineteenth century painter Joaquín Sorolla, who became known for his impressionist renderings of the aristocrats of the time. The museum itself is housed in his former residence and studio in the ritzy Salamanca district.
Take our Sorolla Museum Tour with a docent.
2. Factory-cum-Artspace – One of Our Favorite Things to Do in Madrid
More art lovers flock to the multicultural Lavapiés district, long a haven for squatters and street artists. This is where you'll often find art docents from Context. La Tabacalera, an 18th-century tobacco factory, was one such squat that has since been legitimized. It is now the National Center for the Visual Arts and hosts exhibitions, conferences, and other cultural events. We love exploring the gritty halls which serve as a unique backdrop for the installations within.
3. The Tapas Tradition
Like the Prado and the Royal Palace, tapas is another thing to do in Madrid that will feature heavily on most itineraries. The challenge is not in doing tapas, but in doing it right. Our recommendation is to avoid the tourist traps in Huertas. If a spot is populated exclusively with study abroad students, that's probably a good sign to steer clear. We're a big fan of Taberna Malaspina. Historic, serving traditional, local dishes, it's an authentic neighborhood joint despite being just off Madrid's main square, Puerta del Sol. Don't leave without ordering the huevos estrellados con jamón.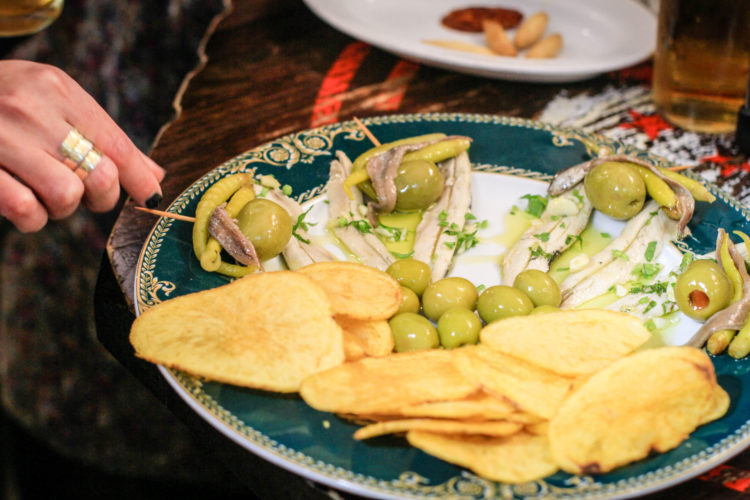 Join a Context docent on our Madrid food tour to learn more about the cultural context behind tapas.
4. Egyptian Temple Gazing
Believe it or not, there is a 2nd century BC Egyptian temple in Madrid. The Temple of Debod, originally built near Aswan in Upper Egypt, had been slated for demolition in 1960 to make way for a dam. UNESCO stepped in to rescue the heritage site, and it was eventually donated to Spain. It currently sits in Madrid's Parque del Oeste, and is one of the only works of ancient Egyptian architecture to be found outside of Egypt. Picnicking here on the weekend is among favorite things to do in Madrid for Madrileños partly due to the fantastic views (and sunsets) over the city.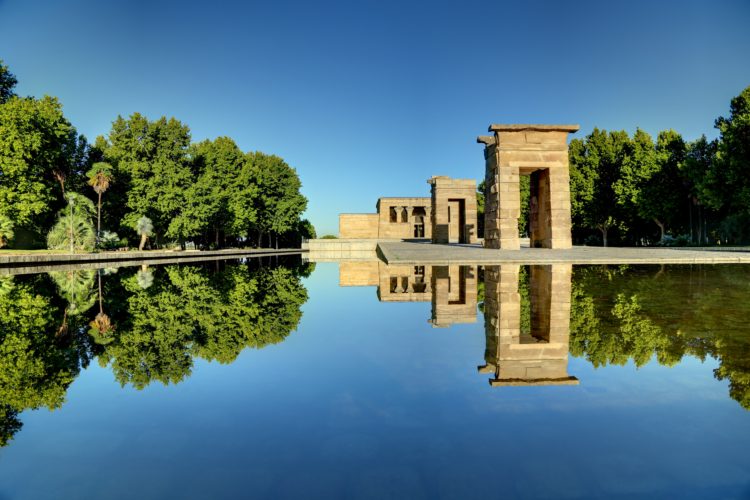 5. Enchanted Castles and Roman Aqueducts
When we're itching to get out of town for the day we head in the opposite direction from the hordes on their way to Toledo. We head instead for Segovia. This city has ancient roots going back as far as the Celts, though it's the intact Roman aqueduct that we find most defining. That, or its medieval Alcázar (said to be the inspiration for Disney's Sleeping Beauty castle), its culinary specialty (roast suckling pig), its rich Jewish history, its position on the main route of the Camino de Santiago… We actually can't choose. Regardless, our Day Trip from Madrid to Segovia is one of our most recommended things to do in Madrid.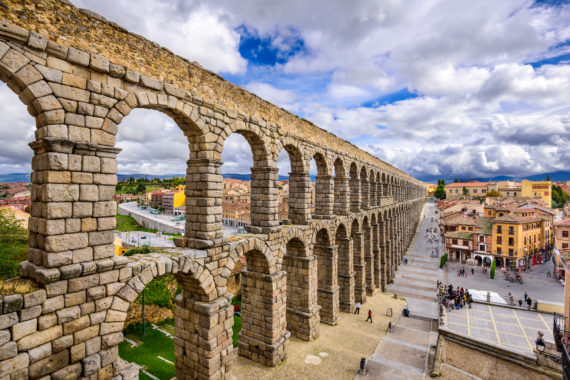 6. Art Déco Views
Not far from the Prado, on Madrid's hectic Gran Vía, you'll find the Círculo de Bellas Artes, a cultural organization housed in a spectacular art déco edifice from 1926. The privately-funded organization hosts lectures, concerts, exhibitions, and even a radio station in its various rooms, which include a cinema and a theatre. Even if theatrical things to do in Madrid isn't on our radar, we still head here for a drink at the rooftop bar and sweeping views of the city, an ideal way to end your time in Madrid. Before we depart we always stick our heads into the historic ballroom.
Comments