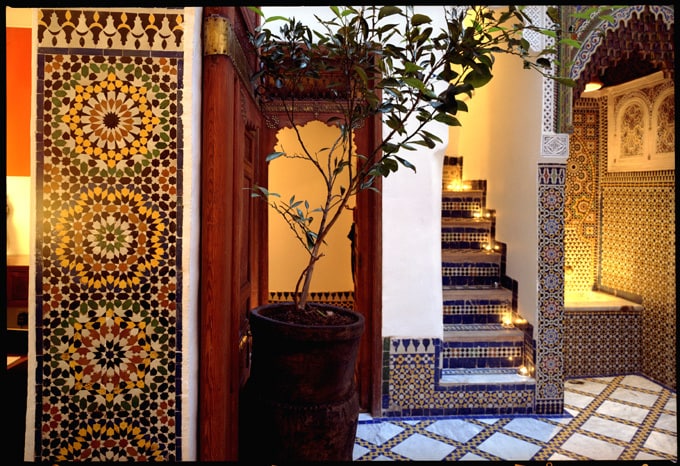 A few weeks ago I met Nadia Latif, Assistant Editor at Travel Intelligence. While looking at the fabulous collection of the Courtauld in London, I asked Nadia to share with me some of her trade secrets.
Here is some pretty good info from a travel insider:
Q–Tell us a little about yourself and your work at TI. How long have you been at Travel Intelligence? What led you to work in the travel world?
I've been with TI for three years now; I joined as an intern and worked my way up to my current position, Assistant Editor. I'm very lucky really; I've always loved travelling, but didn't really consider it as a career option – then I landed a job at TI and it all went from there…
Q–When selecting a hotel for Travel Intelligence, what do you look for? Location, price, star rating?
I am a complete hotel junkie, and have been lucky enough to stay in many truly unique and noteworthy hotels. When choosing a property for the TI collection, there are many considerations; we try to provide a wide range of luxury hotels, from tiny five-roomed riads to big, bold city five-stars. Most important to us is style and service – and of course, getting a good range of appropriate hotels in a given destination.
Q–What suggestions do you have for travellers looking for hotels?
Read the reviews! We're so lucky at TI to work with over 180 top travel writers, many of whom regularly review our hotels for us. The offer impartial and honest advice, and are constantly recommending wonderful hidden gems and collection must-haves.
I always try and choose a hotel in a convenient location; it may seem obvious, but it really can make or break a trip. Use the map feature on Travel Intelligence's destination pages to compare all hotel locations in that area.
Q– How do you find and recruit your experts? Do they live in the cities they work or do they travel to the destinations they need to review?
Travel writers may get in touch with us, be recommended by someone already in the fold, or may be someone whose work we admire (this especially applies to the bloggers out there!). They're a pretty nomadic crowd and seem to be permanently roaming the globe – all the better for us as we have a huge collection of luxury hotels for them to review along the way.
Q – What's your favourite holiday destination?
That's such a tricky one! I spent a few weeks travelling around Morocco not too long ago, and really fell in love with Fes and Chefchaoen. In Fes I stayed at the gorgeous Riad Numero 9, which I would highly recommend – in Chefchaoen we checked into a simple pension, and it was a perfect antidote to the bustling Imperial city.
Q– I see you are on Twitter and Facebook. How important is social media for you?
We use Twitter and Facebook in quite different ways: Twitter is an excellent channel to keep in touch with industry professionals and luxury travel news, whilst our Facebook fan page is the place to go for newly added hotels, our finest travel articles and of course, exclusive hotel deals – anything exciting that's going on within the site, you'll find there. I'm particularly proud of our Blog – the travel writers and in-house editorial team have contributed to make something really stellar (if I do say so myself!).
Thank you Nadia! I am ready for my next trip.
Comments