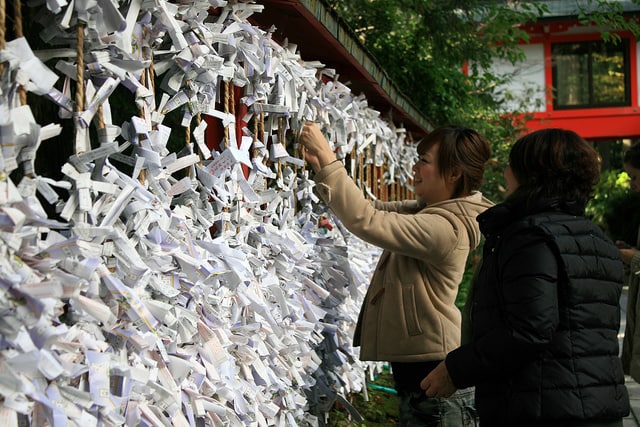 At Context we are continually being asked about new cities by our clients. As we continue our goal to make interesting, intellectual, urban travel available to small groups worldwide, we marry these requests with the results of clients surveys to determine where we'll be opening next. Immediately on the heels of our openings in Beijing and Shanghai in December 2011 we began turning our eyes toward further development in Asia. Breaking into a new continent, Asia has opened up numerous cultural opportunities that we are excited to share with our clients. And while different cities were tossed around in terms of our next openings, we could not move further into developing Asia without making Tokyo and Kyoto our next additions.  Emerging from a difficult year after the 2011 earthquake and Fukushima incident, Japan has re-emerged stronger than ever – making for a safe, interesting, and culturally rich travel experience.
As expansion manager, part of my position at Context is to bring together the sensibilities of our clients with the cultural reality of each city in which we open and create a top notch network of scholars to bring everything to life. Those of you who follow our Instagram feed may have noticed images from a recent trip to Japan. Fresh from this trip to meet docents we've been corresponding with, solidify themes, and pull together imaging for our website, I wanted to give you a preview of what we discovered and what will be launched when Kyoto and Tokyo go live at the end of January.
As usual, we will begin with four walks in each city led by a tight-knit group of scholars and experts. Tokyo presents an exciting opportunity to develop walks focused on the 20th and 21st centuries, from the Meiji Restoration period to a walk on Japanese innovation and design. We may take in the Akihabara district with a professor who teaches a course on pop-culture and has written a book on the history of fashion in Japan. He will explain cultural phenomena like otaku culture and how it manifests itself in uniquely Japanese experiences like maid cafes. During our Meji restoration walk you may have a local professor who specializes in leisure culture in early 20th century Japan as your docent. She can help explain who leisure and commerce are tied into the urban development of the city. Did you know that many of the railways in Tokyo were originally owned by department stores to help bring customers to their shop or that they also opened theaters to attract more patrons?
Turning to a more classical focus in Kyoto, walks on Japanese garden and landscape, which includes a visit to the Golden Pavilion, and the history of Shintoism and Buddhism will help give you the tools for understanding the architectural language one encounters at temples and shrines and will help pull into focus historic reasons for traditions that carry on today. Our program in Kyoto will also feature several hands-on experiences, from traditional woodblock print making to a traditional tea ceremony experience led by one of the top experts in the field.
In advance of our opening and your trip to Japan, we have created listings for Tokyo and Kyoto that highlight a few excellent books for getting a deeper insight into the country's history.
Stay tuned for more exciting developments and watch for the launch of Context Tokyo and Kyoto in late-January 2013.
Comments