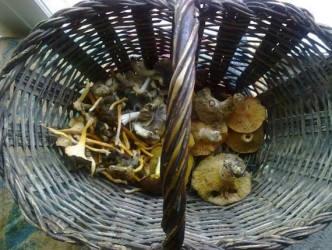 Autumn is a wonderful time in Catalonia, especially for food lovers; as it's the season to celebrate a precious gift from nature: "Bolets" (wild mushrooms). So what makes them so special? Read on to learn more.
Catalans are real mushroom lovers. So much so that they not only enjoy eating these forest treasures, but also relish hunting for them. Day-trips to the nearby Montseny mountain range or the high Pyrenees in the hope of finding this delicacy always proves to be fun. Mushroom hunting or 'anar a buscar al bolets', as it's known in Catalan, provides the perfect opportunity to meet with friends and family, with all generations taking part.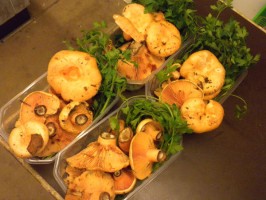 Experts say that there are more than a thousand different varieties of mushrooms in Catalunya, although, only thirty-eight are good to eat. "Boletaires" (mushroom-hunters) concentrate on the dozen varieties that offer not only excellent eating but are also easily identifiable. Among those are: "ceps" (porcini), "múrgules" (morel), "rossinyols" (chanterelles), "trompetes de la mort" (horn of plenty); "fredolics" (grey night); llanegues (knight-cap) and "gírgoles" (king trumpet). However, the most popular one, and one of the easiest to identify is the "rovelló", which has the characteristic rusty bronze color that gives it its name. The latter is normally served drizzled in olive oil, with some parsley and garlic, and then grilled like meat over an open fire. All those of you that grew up not caring for the taste of mushrooms will probably be fungi-lovers after a single bite!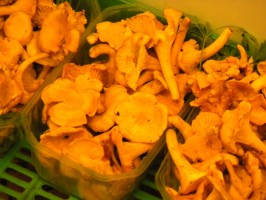 The passion for edible mushrooms is evident in the profusion of shows, competitions, tastings and cooking courses throughout Catalunya. Open air markets in Catalunya are rich with forest odors, with wooden crates and baskets showing an attractive palette of colors: white, yellow, gray, orange, red and brown… and for those who cannot make it to the Pyrenees, you can find them at the "Petràs" stall at Boqueria market.
Many restaurant menus offer this popular autumn staple. Wild mushrooms perfectly compliment meat, seafood, eggs or vegetables. It goes without saying that they also make excellent creams and soups. Some examples of theses mouth-watering dishes are: scrambled eggs with wild mushrooms, truffles and "manchego" cheese; potatoes with morels; braised veal with king trumpet mushrooms; porcini cream; baby squid with chanterelles, etc.
"Bon profit!"
Comments