Budapest is a vibrant destination, a thrill for all the senses. We recognise the importance of food and drink when it comes to getting to the heart of a city, and have teamed up with Taste Hungary to offer some Deep Travel experiences that combine culture and cuisine.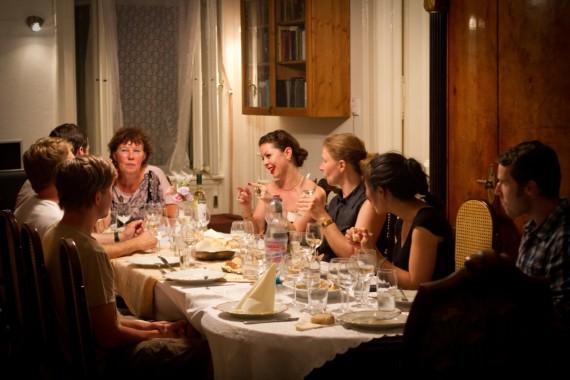 Authentic Flavors of Jewish Budapest
The story of Jews in the Hungarian capital goes back hundreds of years, and today Jewish influence can be felt throughout the city, from secessionist synagogues to hip bars and restaurants. The fusion of Jewish and Hungarian fare has created a cuisine that's famous across the world for its unique, opulent flavours and innovative combinations. Our authentic Flavors of Jewish Budapest experience starts with our Jewish Quarter walk and is rounded off with lunch or dinner hosted by the wife of a local Rabbi in their beautiful Budapest home.
"A few years ago we were invited for dinner at Maja's home", explains Taste Hungary founder Carolyn Banfalvi.  "There were about ten of us sitting around her massive dining table, but the food she prepared could have served twice as many (and there would still have been leftovers). It just kept coming: platters of foie gras (a Hungarian-Jewish specialty), tender ox tongue (which, she explained, had been smoked and cooked for seven hours to make it tender), creamy mashed potatoes, cimesz (a sweet carrot dish), salmon gefilte fish, roasted duck, stuffed eggplant, and more. This, she said, was just a typical Friday night Shabbat meal at her place."
"We ate until we could eat no more and polished off a few bottles of wine and some of Maja's homemade pálinka. Then Maja's daughter, a well-known Budapest pastry chef, brought out a platter of flódni—a delicious cake with layers of walnuts, poppy seeds, apples, and plum jam—which is her specialty. It was one of those meals that lingers in your memories long after it is over.
"Our Jewish Dinner at Home is a re-creation of this meal. We wanted to offer the most special kind of experience: good people, good food, and an authentic place. Maja's apartment near the Danube is a classic turn-of-the century building, with shelves and cabinets filled with antiques and Jewish texts. This peek into her life (and through that, into the life of the local Hungarian Jewish community) is a unique kind of travel experience. It's like showing up in town with a dinner invitation to a private dinner party. There's no better way to experience a new country than by getting to know the people and seeing where they live … and the fact that the food is amazing, adds an extra layer to the whole experience."
Wine Tasting
Our friends at Taste Hungary are truly wine experts. Relax after an itinerary of our Budapest walks with an insightful and indulgent wine tasting session. Here's what co-founder Carolyn Bánfalvi has to say on about the one wine you should try in the country's capital.
"As a country with an old wine culture, Hungary produces a wide range of wines—from fruity rosé and yeasty sparklers to whites made from indigenous grapes like furmint and hárslevelű and robust reds, such as the Bull's Blood blend or silk Cabernet Franc from the Villány region. In addition to all of these gems for wine lover's to discover, Hungary is also the home of Tokaji aszú, one of the world's greatest, and oldest, sweet wines. The Tokaj region is a UNESCO World Heritage site which consists of 28 villages between the Zemplén hills and the Bodrog river, close to the borders with Slovakia, Romania, and Ukraine. Wine has been made here since at least the 13th century and Tokaj's vineyards were the world's first to be delimited in 1737. Tokaji Aszú is a rich, golden-colored wine made from shrivelly, botrytized grapes which were not only hand harvested, but individually selected, berry by berry. The dried grapes are super- concentrated, and are full of sugar and flavors which result in rich, golden- colored wine that can taste of orange marmalade, hazelnut, bread, dill, citrus, apricot, honey, or a host of other flavors."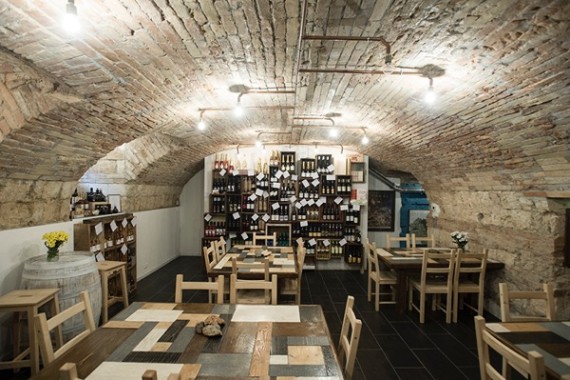 "It's an exceedingly special wine, with a long-lingering finish and the potential to age for decades. Tokaji aszú comes in varying levels of sweetness (with the sweetest being the "6 puttonyos), but is not only reserved for dessert. In Hungary, it is commonly paired with foie gras and blue cheese. However, I usually enjoy it simply on its own, without any other distractions. Whatever you pair it with (or don't pair it with), do not miss the chance to try Tokaji aszú while in Hungary." You can enhance your Budapest touring with Taste Hungary's amazing wine tasting classes. Or  join us for a day-long taste of Jewish-Hungarian culture, including a walking tour and homecooked meal.
Comments