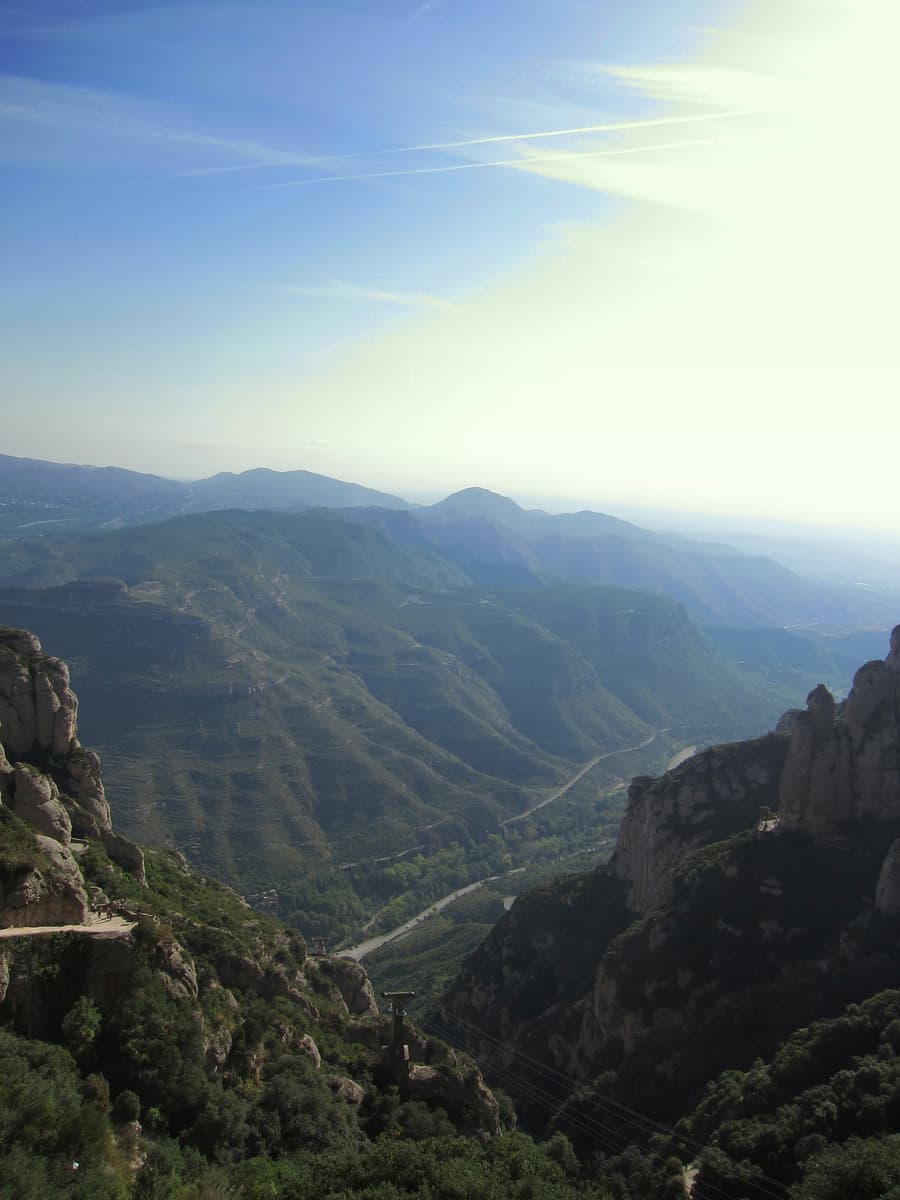 Nestled high in the jagged, saw-tooth mountains northwest of Barcelona lies Montserrat, a unique and must-see destination for anyone visiting the region. Santa Maria de Montserrat is an 11th-century Benedictine monastery that has been a cherished pilgrimage site by Catalans and tourists alike as a cultural and spiritual gathering place. Home to Catalonia's patron saint, the monastery makes an excellent day-trip from Barcelona. Our docent Oriol Catalan, an expert in Medieval history, shares some tips on the best times to go and how to make the most of a visit there.
Because of its secluded location, the monastery has attracted curious tourists and has become a source of pride for Catalans over the centuries. The Basilica is perhaps most well-known as the home to the statue of Our Lady of Montserrat, also known as the Black Madonna. The site is accessible by car, train, and bus and is about an hour and fifteen minute's journey from Barcelona city centre. It is closed every day from 10:30am-12:00pm for Mass, so the best time to visit would be early in the morning, arriving by 9:30am, or later in the afternoon when the monastery is less crowded.
Another highlight is the L'Escolania Choir, a boys' choir that has been in existence since the 14th century. From Monday to Friday, and on Sundays and religious holidays, the choir sings in both the afternoon and evening. Oriol explains, "The choir sings the Virolai, a poem writen by one of the Catalan National poets, Jacint Verdaguer. The song suggests that angels carved the mountain (a conglomerate of pebbles and sedimentary stone) in order to make a throne for Montserrat. As everyone in Catalonia knows the lyrics; all the faithful sing the chorus with the boys. It's quite moving." If you visit the monastery on a Saturday, keep in mind that the choir does not sing, and weekends tend to be more crowded than weekdays.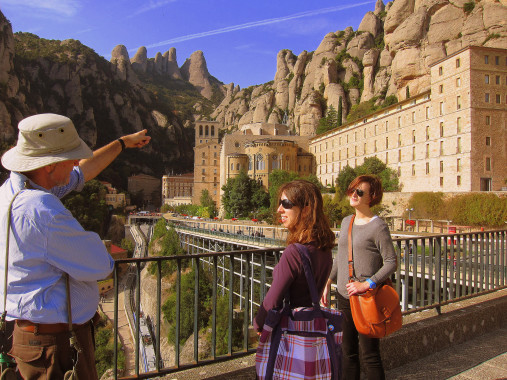 Beyond the Basilica and monastery, visitors can also take in the Museum of Montserrat, a remarkable collection of pieces ranging from antiquities to the 20th century that is housed in a building designed in 1929 by Catalan architect Josep Puig i Cadafaich. Visitors can shop in one of the many local stores and bookshops, or sample mató, a curd cheese mixed with honey. Oriol also suggests visiting the multimedia exhibit that traces the monastery's history and other facets that have contributed to its fame.
For more information on arranging a visit to Montserrat, please contact france-spain@contexttravel.com.
Comments