With July 14th quickly approaching, the French are getting ready to celebrate their National holiday once again and events throughout Paris make the event exciting for all.  Events begin on the evening of the 13th, as the revolution began with frustrated Parisians gathering on this night before storming the Bastille prison the next morning. As it is a holiday, banks and many stores will be closed, however, several other events are on throughout the city.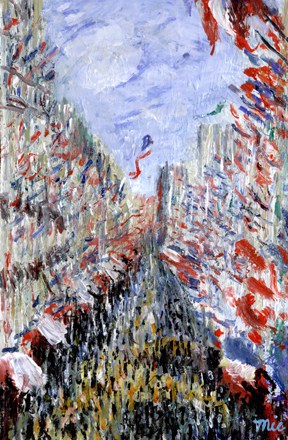 Events we recommend in Paris this weekend include:
-One of the largest military parades on the Champs-Élysées, starting at the Arc de Triomphe and extending to Place de la Concorde. The event starts at 9 am and continues for two hours with various ceremonies
 -The Louvre is open for free in the afternoon as several other places close for the holiday.
-After the sun falls, the City of Light will be illuminated by a firework show from the Jardins du Trocadéro starting at 10:30 pm.
-A free ballet of  La Fille Mal Gardée, the oldest action ballet in France, at the Opéra Garnier at 7:30 pm. Be sure to get their early to get a seat!
-Fireman's balls at various fire stations throughout the city from 9 pm to 4 am on both the 13th and the 14th. There are different fire stations available in each arrondisement with their own celebrations throughout the weekend.
-More information and additional events can be found  here: http://en.parisinfo.com/shows-exhibitions-paris/bastille-day-in-paris/
Regardless of how you choose to enjoy the day, there is something for everyone in Paris this Bastille day. It's a wonderful opportunity to celebrate with the French, as the city fills with excitement and pride.
Comments