Countries like France, Italy and Belgium seem to hog the limelight when it comes to beers and wines, but if you're travelling through Central Europe, there are some delightful local specialities that can easily compete with the produce of those Mediterranean bigshots. We've consulted with our local experts to put together a guide to the one wine or beer you have to try when visiting Berlin, Prague, and Vienna.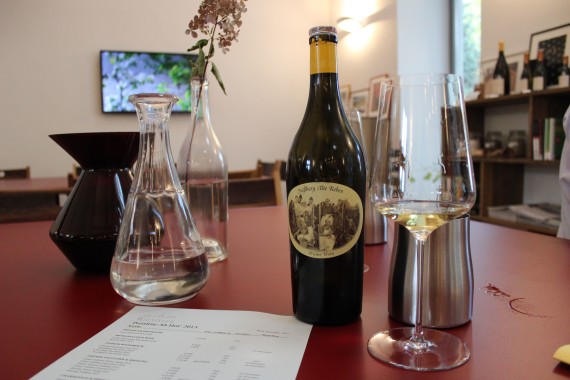 Vienna
As the world's only major city with world-class vineyards within its limits, Vienna is not short of grape-based offerings. But if you only try one wine in Vienna, make it a Wiener Gemischter Satz. "Decades ago, even back a couple of hundred years ago, vineyards were planted in a mishmash of grape varieties," explains wine docent Darrel Joseph.  In Viennese vineyards, this was the tradition, and all the grapes were grown, harvested and processed together. Previously of a low standard, Wiener Gemischter Satz is a white wine that has experienced a renaissance over the past few years, led by pioneering wineries such as Wieninger and Mayer am Pfarrplatz, both of whom we visit on our Vineyards of Vienna wine tasting tour. The wine's flavor is "fresh and crisp, with a firm body and a generous acidity that accentuates green and yellow fruit notes", explains Darrel. The high quality of production has led to international recognition, having been included in Slow Food International's Ark of Taste, for its promotion of biodiversity.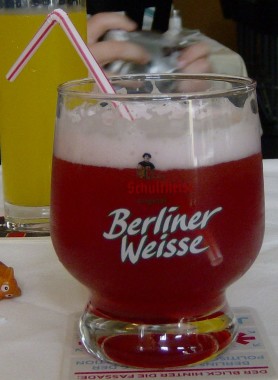 Berlin
The fact is, in cities like Berlin and Prague, you'll be hard pressed to find a bad beer. In Berlin, walk into any Spätkauf (off license; literally "late shop"—they're open all hours) and pick a bottle at random from the fridge and it'll probably be among the best you've ever sampled. For a taste of the zeitgeist, however, try a Heidenpeters craft beer. We're particular fans of their fresh and fruity Thirsty Lady, but they offer a range of hoppy ales, all delicious. The craft beer scene is booming in Berlin and Heidenpeter have been around since the early days of the local movement. They are not only a permanent fixture in the historical market hall Markthalle IX (which we visit on our Kreuzberg walk), but you'll also find their beers being served at gallery openings or other special events across the city.
For something more traditional, try a Berliner Weisse. An acquired taste, the drink is a cloudy, low-alcohol, sour-tasting white beer with origins dating back to the 1700s. The Weisse had its heyday in the late 19th century, when around 50 breweries were producing it. But its popularity declined and less than a century later only two breweries remained that produced the beer. Today it's usually drunk with a shot of fruit syrup to counter the sour taste. Recently, the brewing method has been given Protected Geographical Indication within the EU, and only beers brewed in the German capital can be called Berliner Weisse. It's not always easy to find a Weisse in a Berlin bar, but there are still some places that serve the traditional brew, including Cafe Avril in Kreuzberg and the famous Badeshiff beach bar and floating swimming pool. Many other venues also offer a Berliner Weisse, so it's worth scanning the menu or checking with the bartender.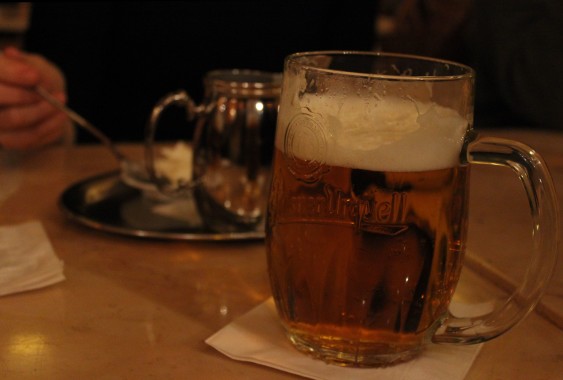 Prague
The beauty of beer in Prague is that it is largely served straight from the cask, unfiltered and unpasteurized, which makes for a wonderfully refreshing taste… but be warned, it's strong stuff. The obvious choice is a Pilsner Urquell, the world's first pilsner, dating back to 1842, when the town of Pilsen (today Plzeň) was under German rule.
"The beer I drink is closely connected to the places I like to drink it," explains Prague docent Jakub Čechvala. "Even classic beer like Gambinus can taste special at authentic pubs like U Vystřeleného oka, which has managed to retain its traditional, independent vibe since the 1990s." Recently, Prague's beer culture has changed, and many new places offer the products of small breweries, to go up against giants such as Gambrinus and Pilsner Urquell (both products of the same brewery). "Actually," explains Jakub, "Gambrinus is these days often considered a 'Euro beer', which means its identity has somehow been swallowed by the stipulations of the EU. Another well-known family brewery is Bernard, which somehow stands in the middle of the small producers and the giants. Their beer has a typical bitter taste and is still selling well."
Again, the craft beer scene has taken the Czech capital by storm, and today there are myriad microbreweries to choose from. In fact, our docents were unable to reach a consensus on the one beer to try, but some contenders include the various offerings of Pivovar Matuška, Pivovar Basta, Pivovar Luziny, and the monastic brewery at Strahov.
Comments