The cocktail is a uniquely American culinary invention, and though references to it date back to the early 1800's, the origin of the word itself is still hotly contested. Even so, two of the earliest written examples of the word cocktail appear in publications from the New York area. Though the history of the cocktail in New York is enough to engross visitors for a full three hours, the vast landscape of New York's current cocktail scene is intimidating to navigate, particularly for travelers who want to move past watering holes whose marketing strategies are more impressive than their bar programs. Here are our picks for six essential New York cocktail bars: an abbreviated list of the best cocktail bars in NYC.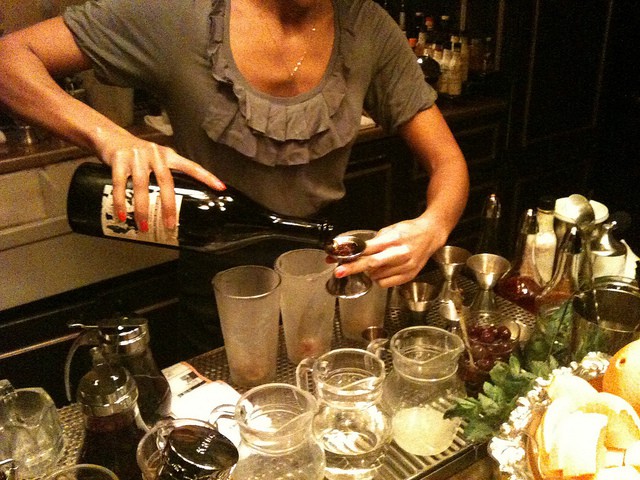 Perhaps the most-often mentioned bar on lists of the best cocktail bars in NYC, the Raines Law Room is well known for a reason. If you are looking for excellent, inventive libations in an opulent space fitted with private booths and velvet curtains, this is where you should go.
For those interested in excellent cocktails but not complicated bouncer theatre, Pouring Ribbons offers a strong cocktail menu without the precious Prohibition era nostalgia that has become a cocktail bar cliche. The spare ambiance may make this bar less of an impressive first date spot, but its bar program, which ranges from the traditional to the outre, places it solidly on our list of the best cocktail bars in NYC.   
In Brooklyn, Sauvage Restaurant boasts a neat, luxe but approachable bar with a broad array of European and rare spirits. Their menu focuses on aperitifs and lighter drinks, and the space itself is a good deal brighter and more colorful than most of the best cocktail bars in NYC.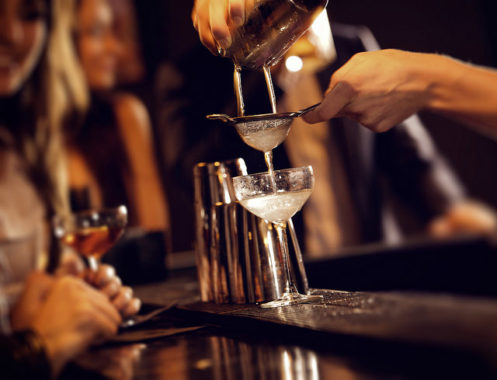 Known for thoughtful twists on classic cocktails, 67 Orange Street's name hearkens back to Almack's Dance Hall, one of New York's first black owned and operated bars (67 Orange Street is actually located at 2082 Frederick Douglass Boulevard). The bar has been known as a go-to cocktail destination in Harlem since it opened in 2010.
Some things are best done simply, and the Daily makes a solid argument that cocktails should (or at least, could) be one of those things. The cocktail menu is unfussy but interesting, and the space is refreshingly clean.
One might think that a bar focused exclusively on agave-derived spirits would be gimmicky, but one would be wrong. Mayahuel showcases agave in its many alcoholic forms– tequila, mezcal, and sotol and allows patrons the chance to settle in and enjoy in its dark and moody interior.
Comments