Although we spend most of our time inside the city limits where we run most of our Budapest walking tours, we also frequently get requests for day trips and excursions outside of the city. We've rounded up our best ideas here, drawn from the historians, architects, journalists, and other smart people who run our tours, and come up with five (and a half) best day trips from Budapest.
Note, we happily organize custom private tours to any of the following.
Szentendre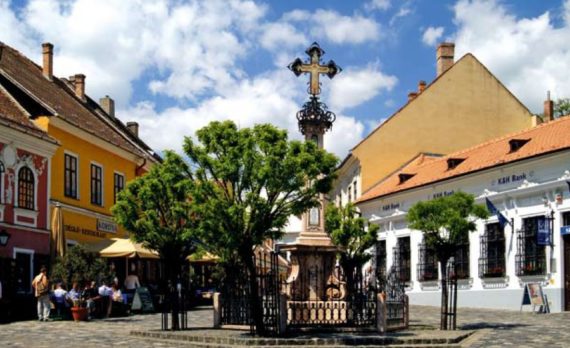 Reachable in half an hour by train, the riverside town of Szentendre is a good contender for an easy day trip from Budapest. The multitude of art galleries and shops offer plenty of opportunities for browsing, while the small churches and a few nice museums will satisfy art and architecture lovers. Although we think the Marzipan Museum belongs solidly in the 'kitsch' column, Szentendre is quiet enough on weekdays to entertain discerning visitors for a couple of hours, and make it back to Budapest in time for a soak in the baths.
Eger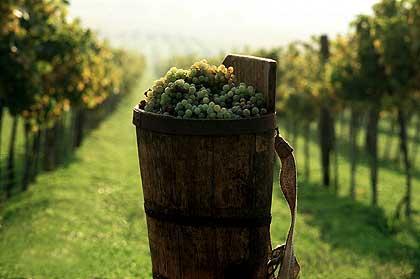 There's no shortage of things to explore in Eger, the second largest town in Northern Hungary and less than two hours away from Budapest. Start with the town's epic history of foreign occupation – sites like Eger Castle, the Turkish Minaret, and the Basilica bring these long-ago stories to life. Take in the many spectacular Rococo and Zopf-style buildings in the city center, and finish with a trek to Szépasszonyvölgy: the "Valley of Beautiful Women." Here, the best wine cellars are located and the famous "Bull's Blood of Eger" wines are ready for tasting. We suggest setting aside the whole day for a trip to Eger to give yourself time to savor.
Esztergom
Ancient Esztergom has a history as old as Hungary itself. 1000 years ago, this city was the seat of the ruling royals; today, it's having a renaissance as a noteworthy cultural and historical center. The stunning basilica looming high above the quiet streets is one good place to start an exploration. If you're tickled by the idea of stepping into Slovakia, the country border cuts halfway through the Mária Valéria Bridge, from where you can snap Danube panoramas and views of the basilica from below. And we'd be remiss if we left out Szamos: a chocolatier and patisserie with sumptuous slices of cake and an array of confectionaries to enjoy. This is definitely the best of any chocolate-lovers' day trips from Budapest.
Pannonhalma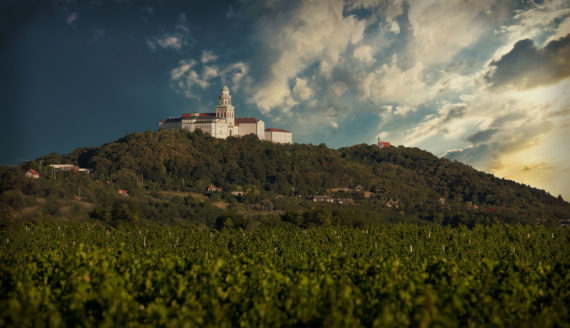 It was just 15 years ago that the village of Pannonhalma was granted status as a town, thanks entirely to the Benedictine Archabbey located on a hilltop next to the town. The 1.5-hour drive is completely worth it to see this UNESCO World Heritage Site, which was founded in 996 CE. Still inhabited by monks today, the abbey has endured centuries of political turmoil and changing social mores. Guided tours of Pannonhalma Archabbey last 90-100 minutes and there's opportunity to have lunch in the nearby town, making this a lovely and relaxed day trip from Budapest.
Sopron and Fertőrákos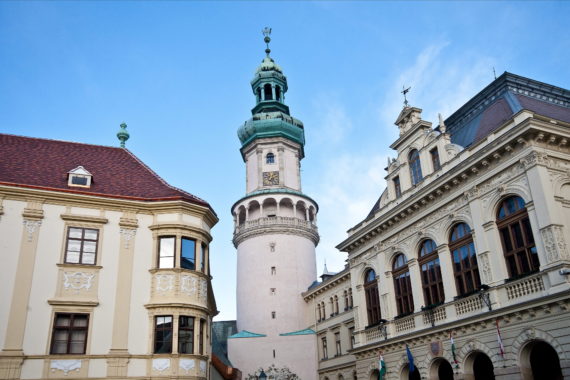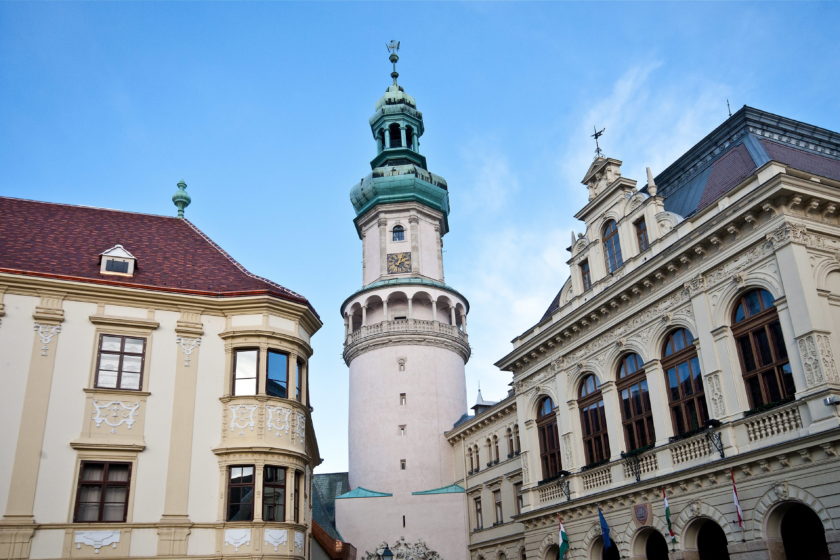 On the northwestern edge of Hungary lies a lush lake district, directly on the border with Austria. The beautiful town of Sopron is tucked away here, home to great wines and two 13th-century synagogues, which one of our experts calls "not the most touristy places, and definitely worth a visit". In our opinion, the best winery is Luka Wine, run by Enikő Luka, who is among the first and only female wine-makers in Hungary and makes delicious, extremely successful boutique wine. You can even stop in for a tasting led by Enikő herself. (If you're headed across the border and onto Vienna, we definitely suggest trying out our Vienna Wine Tour.
The very best restaurant in the region is not in Sopron, though, but some 20 minutes drive away in the village of Fertőrákos. Make the effort to book a table at Raspi, which is counted among the top 10 best restaurants in Hungary. This district is a good 2.5 hours from Budapest, so you'll want to get an early start – or consider the drive as your first leg of the journey to Vienna, which is just another hour or so beyond Sopron.
And for good measure: Eisenstadt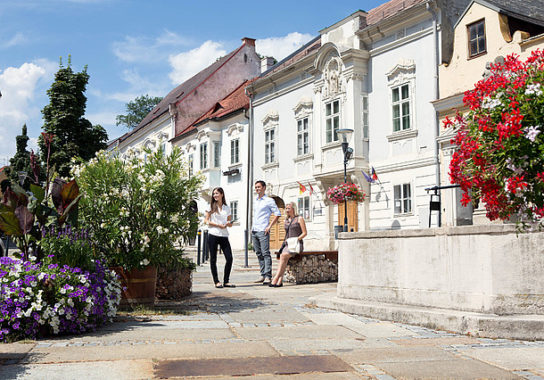 Yes, technically Eisenstadt is in Austria, so we thought that this was a stretch for our list of best day trips from Budapest. But there are a few pieces of evidence for why you would want to pay a visit to this former seat of the Hungarian princes, the Esterházy family. Their beautiful Baroque palace still stands; Joseph Haydn lived here while in the employ of the Esterházys and has a music hall in the palace named after him (which claims to have one of the best acoustics in the world). If you're lucky, you might even catch a concert there. Before leaving Eisenstadt, make sure to stroll through the inner city and stop in at the Jewish Museum.
Back in Budapest don't miss our Budapest architecture tour and lively Jewish Quarter Budapest tour.
Comments