The Bosphorus is undoubtedly a key element in making Istanbul such a unique city. It is, of course, possible to enjoy the Bosphorus with a boat ride, but an even better option is to wake up to its amazing scenery. To pay homage to the spectacular view you might have from your terrace or window, one that has been Istanbul's status symbol for centuries, we've put together our selection of the most architecturally interesting, historic and unique places to stay along this singular straight.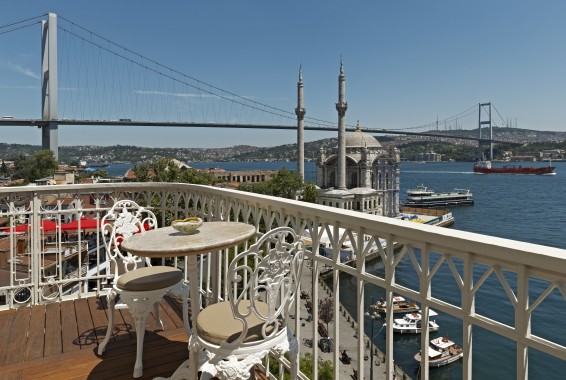 The House Hotel Bosphorus
Set in a 19th century building, the House Hotel Bosphorus was the former home of Simon Balian, a famous architect was a member of the Armenian behind imperial palaces such as the Dolmabahçe and Çırağa. The hotel itself is designed in a way that combines classic and contemporary elements, as well as being located in the middle of the vibrant and historic district Ortaköy, featuring a view that stretches from the bridge to the Topkapı Palace. The House Hotels group also offers equally impressive properties in Galatasaray, Nişantaşı and Karakoy, and Context clients are entitled to an exclusive discount off their best available rate. Just contact House Hotels and mention Context for your preferential quote.
A'jia Hotel
Located in the peaceful province of Kanlıca, on the Asian side,  the A'jia offers an environment combining classic and modern. The hotel is a Yali,  an Ottoman mansion built on the water's edge, whose architecture takes into account the characteristics of the waterside. Usually used as second residences for wealthy families, the 600-or-so Yali today make up an Istanbul landmark. Though built in 1800, the building has a strikingly contemporary feel and offers high luxury in historical surrounds.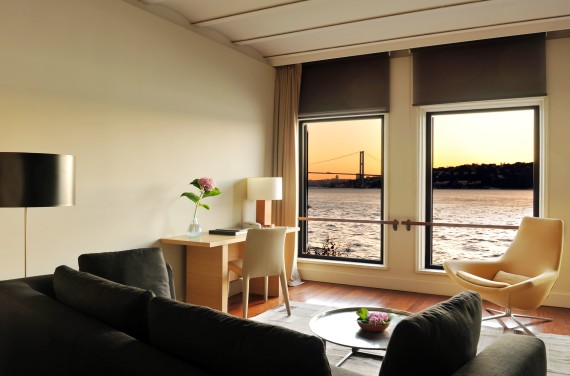 Sumahan on the Water
Also on the Asian side, the Sumahan is a restored factory which used to produce suma, one of main ingredients of the famous Turkish alcoholic spirit, Rakı. The building has remained with the original family owners, including a pair of architects who have  since transformed it into an elegant and unique waterfront hotel. The Sumahan is located in a residential area so it benefits from a truly local feel, and its previous incarnation as a factory mean that all rooms face the sea.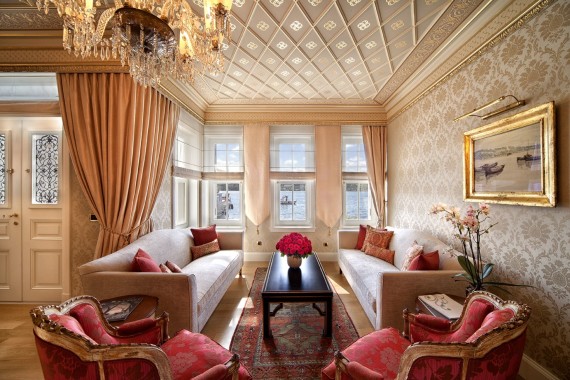 Armaggan Bosphorus Suites
Located in the central and historical Ortaköy district, the Armaggan is home to some of the best-designed suites in Istanbul. The spacious suites feature Ottoman symbolism within western-oriented classical design, with hand-painted ceilings, silk drapes, antiques and original paintings. The Armaggan is more like a guesthouse than an hotel, where guests can immerse themselves in the Turkish tradition and cultural heritage.  Indeed, the hotel works with organisations such as the Turkish Cultural Foundation to curate intercultural and educational events.
Comments