Are you a deep traveler?  In Context vernacular: do you eschew the well-traveled path and circumvent the TripAdvisor tourist treadmill of restaurant reviews? Simply put, do you yearn to eat like a local?  We know the feeling. When we have friends and family visit us in Berlin, this is the first thing out of their mouths: Where can I find the best restaurants in Berlin?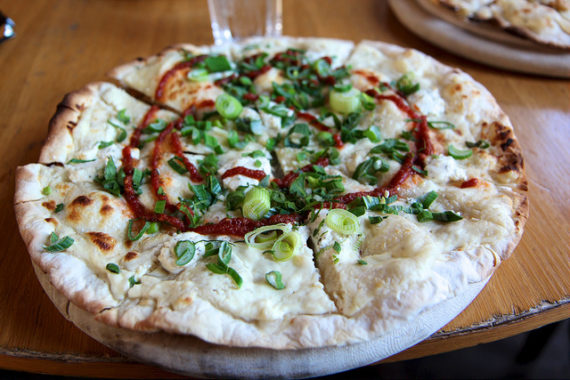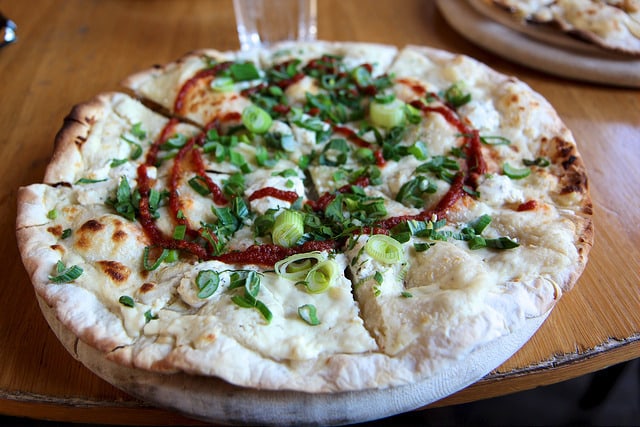 Locals know that the best restaurants in Berlin aren't necessarily the ones that bubble to the top of TripAdvisor with the most reviews. In recent years, Berlin has enjoyed an explosion of good places to eat, from Michelin-starred celeb haunts to authentic world cuisine to street food straight from the grill. But staying ahead of the curve when it comes to food trends can be difficult, especially when you're a visitor who may not speak the language. As our Berlin manager on the ground, I get asked about places to eat in Berlin all the time by people who want to go beyond TripAdvisor reviews, avoid the crowded, touristy places and really immerse themselves—Deep Travelers, as we call them. So, here are my recommendations for how to find the best restaurants in Berlin and have an amazing foodie experience here.
Q: Who Knows the Best Restaurants in Berlin? A: Local Foodies
Berlin's thriving creative community is full of active foodies who are passionate about sharing their new discoveries and old favorites. Before you land in Berlin, get tapped into this community for of-the-minute restaurant, cafe, and bar recommendations, but also news about local events, festivals, and activities. CeeCee's weekly newsletter will leave you saturated with ideas for your upcoming trip, while Savoteur dispenses small bulletins of inspiration throughout the week and a larger round-up periodically.
Search the Internet (Beyond TripAdvisor)
Over at Berlin Food Stories, Swedish expat Per Meurling has compiled an exhaustive and easy-to-browse dictionary of the culinary landscape in Berlin. No matter where you're staying or what you want to eat, this compendium of delicious dining spots will help you find a solution to hunger pangs in a snap. The site also features an interactive map to help pinpoint nearby options.
A stamp of approval from the food blog Stil in Berlin is the gold standard for hip Berlin restaurants. Begun in 2006 as a fashion and design website, author Mary Scherpe has constructed an online bible for the city's food scene – and written in English, no less. The archives of the food blog are a treasure trove of stylish and tasty recommendations and mouth-watering photos; meanwhile, there are updates on current local initiatives, like the monthly street food Breakfast Market at Markthalle IX [website in German].
Despite being a global platform, Thrillist manages to keep up with what's really happening in Berlin and publishes themed listicles, covering everything from boozy brunches to the best barbecue.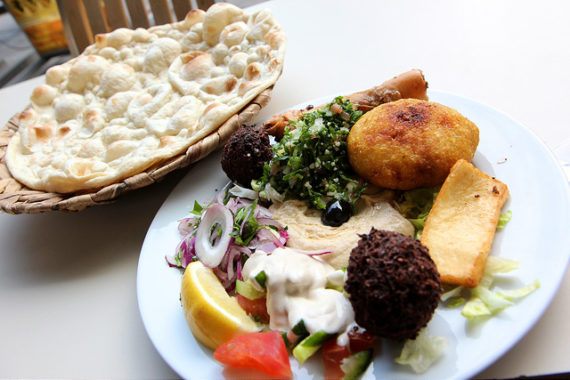 Leverage Social Media to Find the Best Restaurants in Berlin
Technologically savvy? Inspired by visuals and looking for easily digestible information? A quick search of Instagram and Twitter hashtags like #berlinfood, #berlinrestaurant or #berlinrestaurants can give you a sneak preview of what could wind up on your plate. The Instagram accounts of the afore-mentioned food bloggers, @berlinfoodstories and @stilinberlin, are other perfect places to begin, along with @berlinfoodguide for a quick fix.
Think Like a Local
Urbanites know the feeling: work is done, no ingredients in the fridge, no energy for cooking. Thankfully, you don't have to worry about all that while vacationing in Berlin, but visitors can leverage the same services that cater to the home delivery crowd for casual dining ideas. Check delivery services like Deliveroo, Foodora, or Lieferando to preview menus and check out top-rated world cuisine in the area of your hotel or vacation apartment.
Just Ask Someone
In the Internet age, it sounds old-fashioned, but this method is tried and true. Ask the hotel concierge, rental apartment host, or poll your social network for ideas. Adventurous types can boldly ask a prickly Berliner what's good or simply get lost in the streets of Berlin to find the haunts tucked away in corners of the city.  Even better: book a Welcome to Berlin tour with one of our docents. They'll provide a list of our curated restaurant recommendations of favorite haunts and add their own must-try local tried-and-trues. Or, if you're taking any of our Berlin tours, simply ask your docent where to find great local food.
Bonus Trip Advice: Do Some Research…
…on the patchwork neighborhoods that make up Berlin. Each Kiez (district) has a distinct and vibrant personality that is reflected in the dining establishments that take up residence there. Those hungry for Turkish, Korean, or gourmet burgers should head to Kreuzberg, while Charlottenburg is a haven for traditional German or French restaurants and high end Asian food. Mitte's population of young professionals means it's riddled with hip options for creative and fusion dining, and Moabit on the other side of the Tiergarten is home to plenty of ethnic food spots. (By the way, we have walks in these Berlin neighborhoods. Check out our Kreuzberg tour and West Berlin tour.)
Comments