Amongst beaches and good weather, Asian cuisine is something in which Sydney excels at. The diversity of Asian culture in Sydney is profound: it's got Thai, Vietnamese, Taiwanese, Chinese, Korean, Japanese, Malaysian, Singaporean and pretty much anything else you'd like to find in Asia. We've come up with 5 of the best restaurants in Sydney which can all boast some mean, Asian cuisine.
Long Chim Thai
The breaking news is that David Thompson (an Australian chef, renowned in particular for his excellence in the sphere of Thai cooking) has returned to Sydney. He's got restaurants all over the world: from London to Bangkok to Singapore. His newest brainchild, Long Chim, opened its doors in August and is one of the best restaurants in Sydney in our book. This fresh joint has been setting the city's taste buds talking with its banana roti bread, chicken larp and steamed barramundi curry (amongst a host of other delectable treats) all washed down with some carefully curated cocktails. Thompson's even thrown in a daring dessert whose main component is a highly controversial and stinky fruit with a threatening shell. Durian. It seems to be working for him, though, as are the laid-back vibes in this casual, street-food-esque setting. We heard from a docent that it was "terrific" and our trusted experts tend to know best.
14 Martin Place.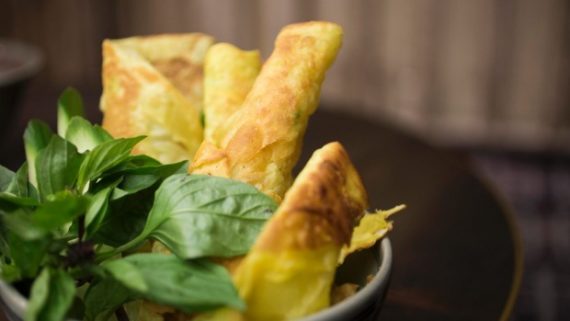 Mamak
This popular spot first opened welcomed in its hungry clientele in Haymarket, but the lines got so fierce its partner popped up in Chatswood to ease the flow. Don't let the hoard of waiting diners put you off, though. You'll move quickly towards the Malaysian food perfection. Its name 'Mamak' comes from the roadside stalls in Malaysia's capital that line Kuala Lumpur's streets with tasty Indian Malay street snacks from authentic curries to assorted satays. There's a roti chef on display working his magic: you'd be a rude fool not to try out their signature flatbreads.
15 Goulburn St and Shop P9, 1-5 Railway Street, Chatswood.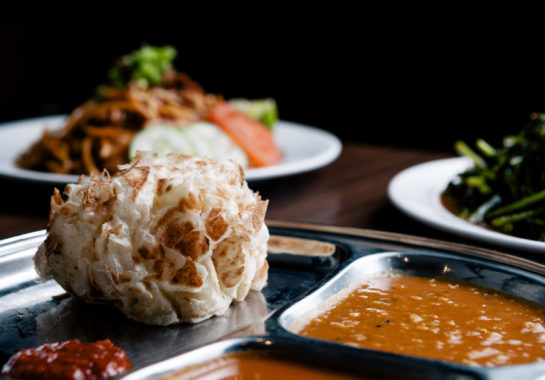 So9
This converted warehouse owned and run by two sisters and their husbands. It offers an alternative Australian twist on a Vietnamese restaurant. The beautiful amalgamation of Australia and Vietnam shines through with the intricately trendy décor designed by a Melbourne company and the tasty food reverberating from the streets of Hanoi. The menu has crunchy rice paper rolls, savory pork pancakes and bun suong (a popular noodle soup with shrimp sausages). Their pho is also right on the mark and is one of the best restaurants in Sydney for a safe lunch option.
We've got our own Sydney Food Tour that explores Pho in Cabramatta if you're that way inclined for a more in-depth examination of this particular pho-nomena.
CASBA, 1/18 Dank Street.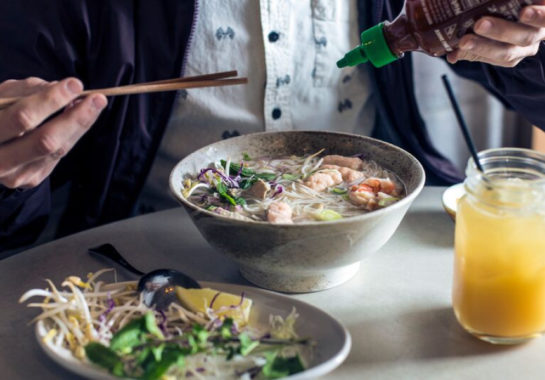 BBQ King – the oldest of the best restaurants in Sydney
There was much dismay when Sydney thought this 33-year-old haunt was closing its doors, as many consider it to be one of the best restaurants in Sydney. The good news is that it's reopened in an alternative venue but is still serving up the same sizzling Chinese favorites. The most revered specialty is their duck. It can be in various forms: from Peking pancakes to duck-bone soup to fried fillets served up with saucy noodles. The new venue covers three stories. Casual dining in the basement, takeaways on the ground and sophisticated VIP dining at the top. It attracts a myriad of visitors until it closes at midnight.
76-78 Liverpool Street.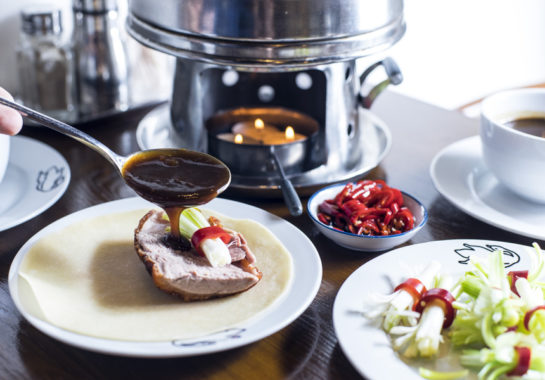 Cho Cho San
You'll find modern Japanese food at its finest here amidst minimal décor and clean, straight lines. The food follows the izakaya. This is a style which is probably most akin to an American saloon or an Irish pub. The founders were inspired by trips to Japanese drinking establishments and tried their hand at starting up their own Sydney version. It's fair to say that their research has paid off. There's a reason why it's one of the best restaurants in Sydney. The food is beautifully presented, whilst the cocktails and sake are stylishly assembled. Try out the Japanese bolognese atop of udon noodles, the raw scallops or the chicken yakitori with pickled lime. Finish up with the black sesame ice cream for a trip to Tokyo through the palate.
73 Macleay St.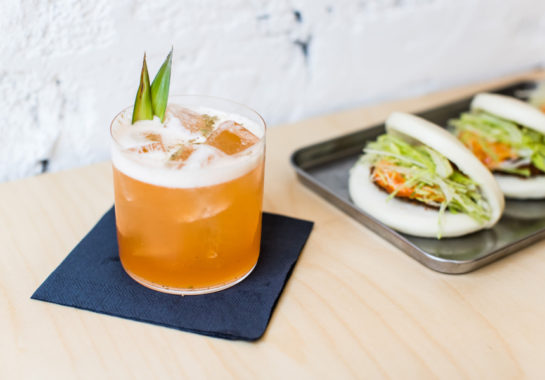 Comments