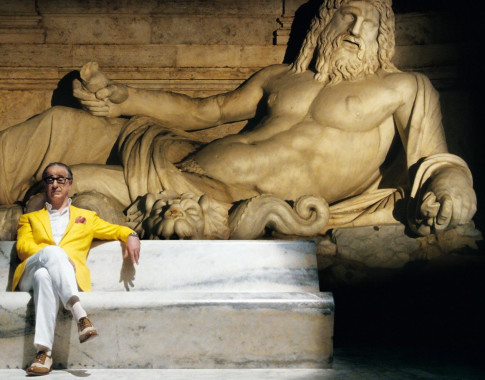 The image of Anita Eckberg wading through the Trevi Fountain to the delight and astonishment of her onlooker Marcello Mastroianni is an iconic moment in Italian cinematic history. Federico Fellini's lavish film La Dolce Vita (1960) has captured the imagination of viewers for decades and is still seen, not only as a masterpiece in cinema but as a symbol of Italy's lively and sumptuous past. The success of the movie has made Fellini one of the most celebrated and revered directors in the world. But what about Italy's other filmmakers? We asked our docent, filmmaker and film historian Elisabetta Lodoli, who leads our new walk Director's Cut: A Journey through Italian Cinema, to shed light on some of the Italian directors that are less well-known abroad, and why it's important they don't go unnoticed.
Vittorio De Sica (b.1901 – d.1974)
De Sica was one of the founders of Italian Neorealism, the cinematographic movement that brought Italian Cinema to worldwide attention after WWII. As Elisabetta told us, he "permanently changed the face of moviemaking" and rightly deserves his numerous accolades.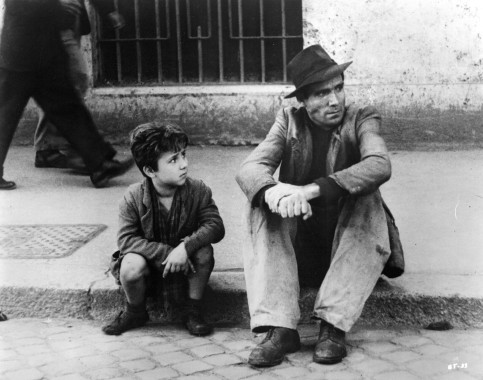 De Sica's most famous film Bicycle Thieves (1948) presents the dramatic odyssey of Antonio and Bruno, father and son, searching for a stolen bicycle, vital to the father's job. Bicycle Thieves won De Sica an Honorary Academy Award for "most outstanding foreign film" in 1950, just one of the four Oscars he received for his work between 1946 to 1972.
He often used non-professional actors in this film, which he considered more suitable for stories with a focus on the lives of ordinary people – a key tenet of Neorealism. And, as Elisabetta let us know, "…was very much in tune with kids who quite often were the protagonists of his films."
Ettore Scola (b.1931)
Scola is a "Maestro" of Italian Cinema and considered to be one the greatest screenwriters and directors from the 1970s onwards. During the course of his career, he received four Oscar nominations for Best Foreign Picture.
His films are social commentaries on the history and culture of Italy, from Fascism to the present day, portraying his country and his citizens in a bittersweet way and creating an unique style of Italian Comedy. One of the films for which he is best known is a prime example of this: We All Loved Each Other So Much (1974), which tells a story of a friendship between three men in Rome than spans 30 years of Italian history.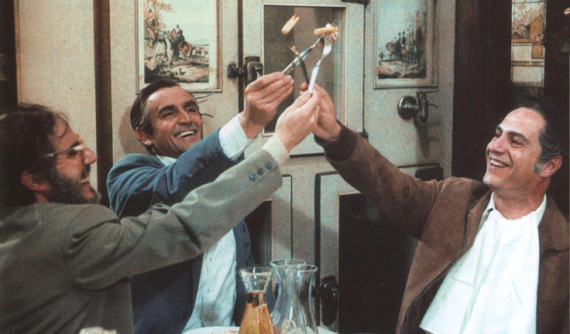 Scola feels very much in debt to both Vittorio De Sica and Federico Fellini who feature as themselves in We All Loved Each Other So Much. His debt to Fellini was made even more explicit in this film when he staged the shooting of the famous Trevi's Fountain scene from La Dolce Vita (1960).
Nanni Moretti (b.1953)
Often described as the Woody Allen of Italian cinema, Nanni Moretti is unique in the European cinematic scene. He started his career as a self-taught filmmaker and protagonist of his clever comedies, swiftly bringing himself to the attention of both film critics and the wider viewing public. Nanni Moretti's comedies include The Mass Is Ended (1985), in which he plays a former radical turned priest who returns to his village; for this he won the Silver Bear at the Venice Film Festival.
In his latest film, We Have a Pope (2008), he brings together comedy and religion to investigate a man – the Pope – who feels inadequate in the face of heavy expectation.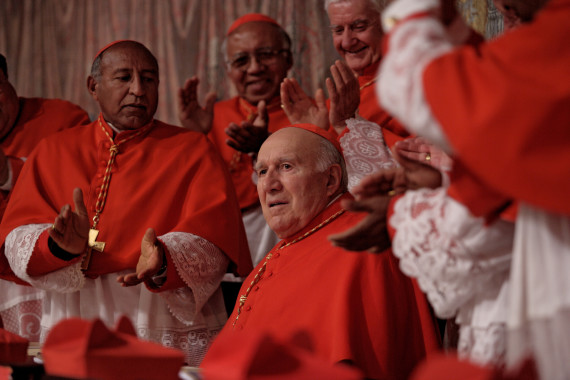 "His comedies are satirical, ironic", Elisabetta explained, "and are sometimes a grotesque critique of the cultural leftist milieu to which Moretti himself belongs". He is well-known for his leftist political views and a decade ago was involved in protests against Silvio Berlusconi's government.
Paolo Sorrentino (b.1970)
The youngest of this group of directors, Paolo Sorrentino profile has risen on the international stage thanks to his film La Grande Bellezza (The Great Beauty) for which he received a Golden Globe earlier this year, and a nomination for Best Foreign Picture at the 2014 Oscars. La Grande Bellezza  is seen as La Dolce Vita 2.0., a self-conscious version of the Fellini classic. While La Dolce Vita depicts a frivolous but vital country entering modernity, La Grande Bellezza shows a decadent Italy that has lost its direction. Elisabetta described the film as "a visual feast taking full advantage of the extraordinary beauty of Rome".
The central character in La Grande Bellezza is played by Neapolitan actor Toni Servillo who has had roles in almost all of Sorrentino's films, playing cynical, melancholic, detached and grotesque characters; the perfect mask for "the Italian unrealized man" of nowadays.
Federico Fellini may be one of cinema's greats but these other Italian directors have made a substantial contribution to cinematic history too and we should all take a moment to enjoy their work.
Comments