Life as a business traveller has both its perks and its constraints. On the one hand, business men and women can venture to cities and countries they may never have voluntarily chosen to, or had the time or capital to go to. They can seize a chance to understand more about a culture and a country while working. On the other hand, jammed timetables and packed meeting schedules mean that these earnest workers sometimes head to a destination without seeing much more than hotel lobbies and soulless conference centers. Continuous coffees, early starts, and dreary speakers resound all too familiarly. Workers might return from exotic (prescribed) locations as ignorant as when they set off. There are, of course, some business travelers who take advantage of this period to explore more than what is on their work agenda. They spend small pockets of their time wisely, embracing local cultures and histories in order to develop both personally and professionally. In the last five years, an expression for this type of exploration has emerged: "bleisure" travel. Bleisure may not have much of a ring to it, but it describes an important idea that some of the more curious of business travelers (and companies) are choosing to follow up on. Others could take a few leaves out of their travel books.
Bleisure: Sustaining Cultural Curiosity Between Meetings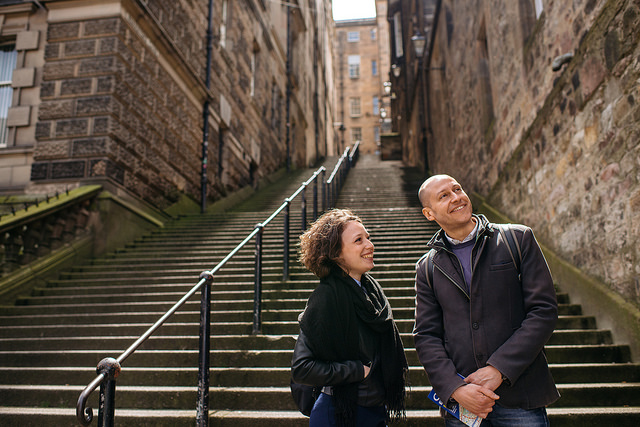 There can be a symbiosis between business and leisure if one makes a bit of room and time for it. It can be as accessible as missing the hotel breakfast buffet, instead heading out a couple of hundred meters to a local eatery and rubbing elbows with residents. Alternatively, one can go even further and dedicate some hours to spend wandering the city's well-known or offbeat sites.
Picture a plethora of physicians traveling from the United States to Shanghai (true story). Their schedules are jam-packed for four days; even their evenings are to be kept for networking or meals with colleagues. By the time they roll into bed they have a few hours to rest before it all kicks off again. But they do have a full day tossed in to "explore city at own leisure." What to do with this time? Taking a plunge in the hotel pool and kicking back and relaxing might be the easy choice in an unfamiliar city with seemingly peculiar customs and an incomprehensible language. It is the definition of the word 'leisure' for some. On the flip side, 'leisure' might mean taking an alternative plunge into the essence of a city: roaming the back streets, local markets, museums, or the architecturally impressive Bund.
Bleisure in Shanghai: An Account
A group of 6 physicians took the latter route with Context. They carved 7 hours out of their business trip for a combined walking tour of the Bund and of Shanghai Museum with a couple of our local experts. The below quote hints at the effect the Context tour had on them:
"We arrived on a particularly smoggy day and had a remarkably unpleasant cab ride from the airport to the hotel so our expectations were rather low. On the morning after our arrival and with 4 or our friends who were also attending the meeting we congregated at the designated meeting spot for our 7 hour tour with lunch. I can only say that the unanimous opinion of our group was that it was not nearly enough time. I learned so much in such a short period of time it is difficult to describe the simple joy, pleasure, and satisfaction of the experience. It is unusual in life to experience something that so exceeds expectations as the tours we took in Shanghai. Only superlatives, no caveats."
Some of their colleagues may have experienced a similar Shanghai; others may have left after 4 days with the same bleak perception this group had on their first smoggy cab journey to the hotel. What is crucial to note is that it's not just the experience and the enjoyment that can be seized when making the most of the (sometimes minute) time available to business work travellers. There is a real value out there for business travellers to understand more about the destination they are spending time in and the culture and perspective of those whom they are doing business with. From a business perspective, taking the time to allow for bleisure travel helps with cultural sensitivity: one is able to communicate not purely on a business level but one speckled with cultural undertones too.
Bleisure: New Possibilities
At Context, we are traveling with work on a regular basis: our conference centers and meeting rooms tend to be outside the confines of four walls. The author of this article is writing from 5,000 feet up high en route to actively potter around one of our newest cultural capitals: Chicago. Academic ambling along the canals of Amsterdam or lugging oneself up hills in San Francisco goes with the territory of a company devoted to expert-led walking tours. We realize that we are fortunate. But we also realize that everyone can bend some time to allow moments of cross-cultural conversation and thought. In an age of accessible taxis, apps for languages, and Google Maps, exploration is more facile than for our bleisure predecessors and we should revel in the possibilities available. Ready to take the plunge?
For more travel ideas, see our (opinionated) list of transformative travel experiences.
Comments