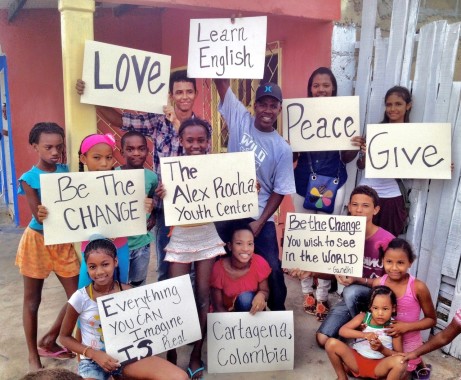 In the process of developing our Cartagena program in late 2014, Context Founders Paul Bennett and Lani Bevacqua had the pleasure of connecting with docent Alexander Rocha. A passionate local guide and community leader, Alex grew up in the low-income San Francisco district and after seeing how education and learning English could improve a child's future, he founded the Alexander Rocha Youth Center. Although founded only recently in 2012 and still very much in progress, the center is already making a difference in the community and is the focal point of our Deep Travel Foundation's Cartagena walk, The Barrio, visiting and volunteering in San Francisco. We recently sat down with Alex to hear a little more about the Youth Center, its progress and how visiting it can create a meaningful Deep Travel experience.
Context Travel: How did you decide to start the Alexander Rocha Youth Center?
Alexander Rocha: The main reason why I started it has to do with my own life experience of not having opportunities to learn, go to school and connect with people who could teach me. It wasn't until I was about 24 when I started to get more serious. I was young and eager to learn but there were no chances to do so. I decided I wanted to do something good for the community and for our children, who get distracted very easily with drug abuse, gang activity and early teenage pregnancy. So that's the reason I decided to create the Youth Center.
CT: What are the main objectives of the Alexander Rocha Youth Center?
AR: Keeping children off the streets and reinforcing education by teaching English, that's our main focus.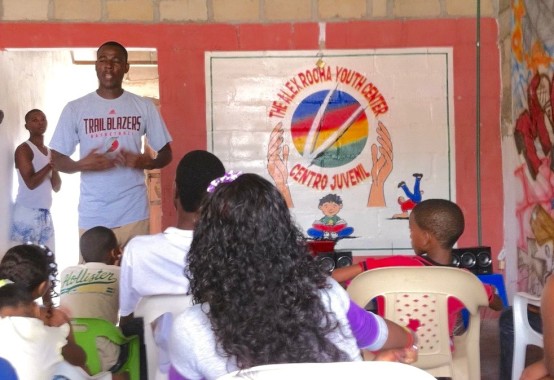 CT: What has been most rewarding about running the center?
AR: The English that they learn at the center can be used at school, where English is very basic. When they go back to school, they can see the progress they've gained at the Youth Center. That is very rewarding.
CT: And the most challenging?
AR: A lot of people in the community don't care much about education because it's not what they have experience with. The parents, relatives, friends, everyone wants to do something different than going to school.
CT: Do you do other activities at the Alexander Rocha Youth Center besides English classes?
AR: Yes, we have a baseball team at the center. We are trying to get them involved in baseball because there are a few players from here in the Major Leagues in the United States, and that gives the kids motivation and role models who have "made it." We also teach moral values like giving back, taking care of each other and mutual respect.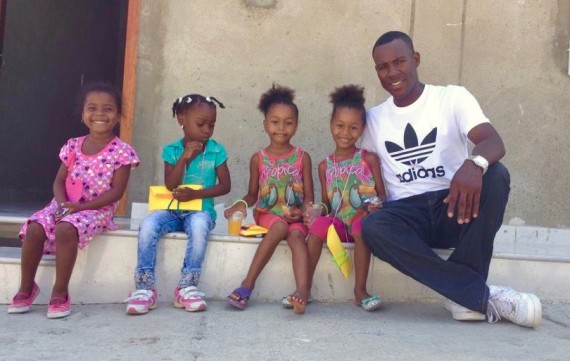 CT: How many kids are involved and what are their ages?
AR: There are 35. They range from ages 8-14. We divide the classes by age from 8-11 then from 12-14, and we also have a teenage group.
CT: How do you keep teenagers involved as they get older?
AR: We keep offering new courses. Just last week for example, we gave a course on leadership and technology, using computers to teach them new skills.
CT: Could you tell us about any specific "success stories" with the kids at the center?
AR: Definitely! We have 4 kids, young adults really, who I gave English courses to, and they were able to use that to get jobs in tour companies, basically speaking English and helping with logistics of the passengers. The ones who speak English are the ones who have more opportunities.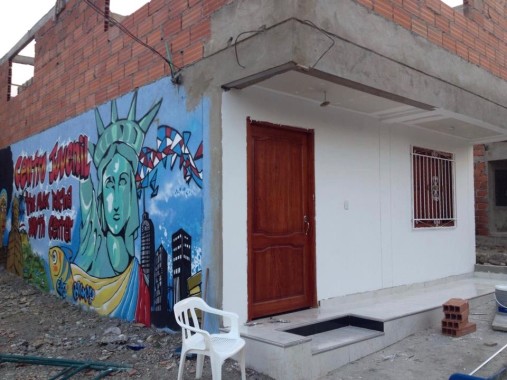 CT: What has been your experience the Youth Center's relationship with Context's Deep Travel Foundation?
AR: It's a wonderful thing because the people that come to the Alexander Rocha Youth Center motivate our kids and encourage them to continue going to school and doing what they like. The kids are able to interact with people from other countries, so they get motivated to learn more to be able to talk to them.
The visitors also get very excited. I'm proud to be able to show them another side of the city where Americans usually don't go. I give them a walk in the neighborhood, then they come to the Center and meet the children, play soccer or a game. We also get them in the classroom to talk with the kids and ask questions. They say it's rewarding seeing REAL people.
CT: Is there anything else you'd like to add?
AR: First of all, we really need volunteers: people who want to come, teach the kids and share their knowledge.
Also, we are building a second floor where we are going to put a library, a computer room and a kitchen to offer food to the kids. We are looking forward to finishing this up by the end of 2016.
---
Context is a proud supporter of the Alexander Rocha Youth Center and is glad to be a vehicle which provides a mutually beneficial relationship between curious students and curious deep travelers. You can learn more about their program on via their website, take our Context walk with Alex, or volunteer with teaching English, arts, or sports by emailing him directly. Together we can give new opportunities to children who deserve them most.
Comments