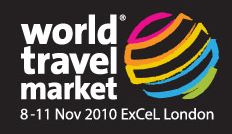 Once again it's time for one of the leading events in the travel world. From November 5 to November 11 travel professionals from all over the world will flock to London to attend ETOA Global European Marketplace Workshop and  World Travel Market.
Both events will be unique opportunities for professionals working in the travel world to connect and network, learn about new trends, challenges and opportunities.
Will you be attending WTM? If so, we'd love to meet up! Additionally, we'll be offering a 25% discount on all London tours taking place from November 5 to November 11. Just mention WTM in your booking.
Comments