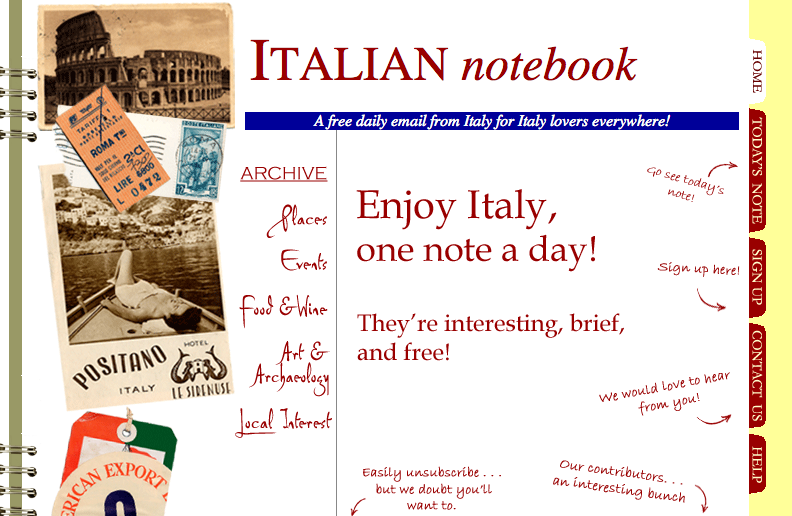 We are always searching for ways to help disseminate helpful information about travel and life in Italy and are therefore pleased to let Context clients know that we have begun contributing to the highly successful daily publication, ItalianNotebook.
Started in October 2007 by GB Bernardini, a dual Italian and American citizen, ItalianNotebook provides daily "notes" focused on insider's knowledge of Italian places, art and history, events, cuisine, and local life. Though the organization is young, readership has surged. "We are thrilled with our readers' response to the Notes," says GB. "The main sites are well known, but the secret spots need love too! Sharing this insider perspective on Italy to those around the world who love Italy is a hoot. The contributors deliver daily on the promise of a remarkable story that is not to be found in traditional publications…."
As an organization aimed at educating visitors and Italy lovers on the culture and history of Italy, we are pleased to have our docents and staff members begin contributing their own notes to the website. Take a look and who knows, you may just receive a note from one of our docents.
Comments