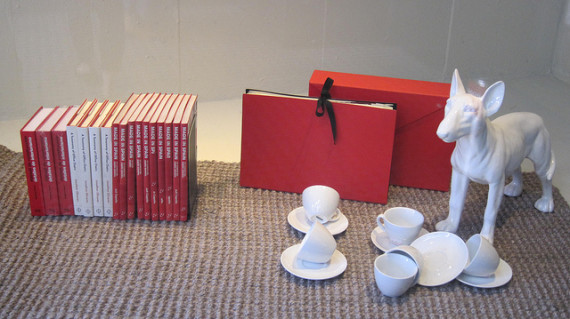 Barcelona is one of the "hippest" cities in our Context network, its creativity pushed forward by a vibrant design scene. From the ingenious influences of the Modernista movement to cutting edge creators of today, the city is constantly reinventing itself. We recently sat down with our docent and design journalist Suzanne Wales, who leads our Made in Barcelona walk, to learn more about the Barcelona "school" of design, its roots and the current trends of today.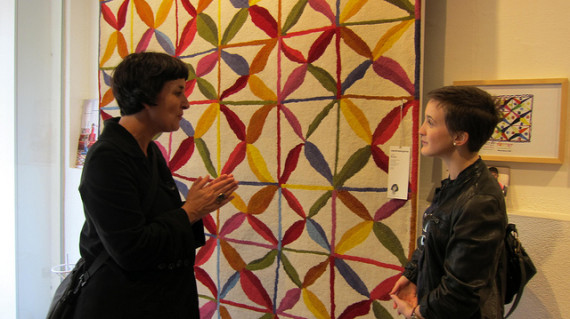 Context Travel: What makes Barcelona distinct as a design city? OR How/when did Barcelona start making a name for itself as a "design" city?
Suzanne Wales: Even though the term wasn't in use at the time, I think Barcelona became a 'design city' when modernisme (or art nouveau) became the driving creative force in the late 1800s. The architects of the time, including of course Gaudí, imposed a huge amount of decorative detail on their buildings using local craftsmen and new techniques supplied by the industrial age.
In terms of contemporary design, the new boom started with the Olympic Games, when many local architects and designers were employed in the revamp of the city and important design schools were established.
CT: Can you give an example of a designer who has made their mark on the world design scene? Was their style specific to the Barcelona design "school"?
SW: If I were to choose one designer it would be the multidisciplinary Javier Mariscal. He started as an illustrator (in fact he conceived Cobi, the quirky mascot for the 1992 Olympic Games in Barcelona) and has since worked in all areas of design – industrial, interiors and architecture. His work represents to me the colorful, irreverent spirit of Barcelona.
CT: You've lived in Barcelona for quite a long time, what changes have you noticed in the city's design scene since you've been there?
SW: Like everywhere else, design practice has become more globalised. Many international students come here, as do young designers who are attracted to the good weather, relatively cheap lifestyle and inspiration that the city provides.
The 'stages' designers have at their disposal has also changed. During the early 1990s many were employed to revamp bars and cafes. These days it's hotels that are outdoing each other in terms of stunning interiors.
CT: How have designers influenced the city as a whole?
SW: Like say Milan, a well-designed product, object or building has huge appeal here. Unlike Milan, there is more of tendency for 'design within reach' and many great designers and architects work in the civic realm. This effort has reinforced the city's love and appreciation of new and exciting architecture and design.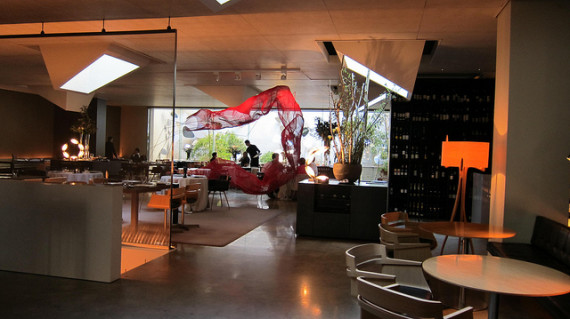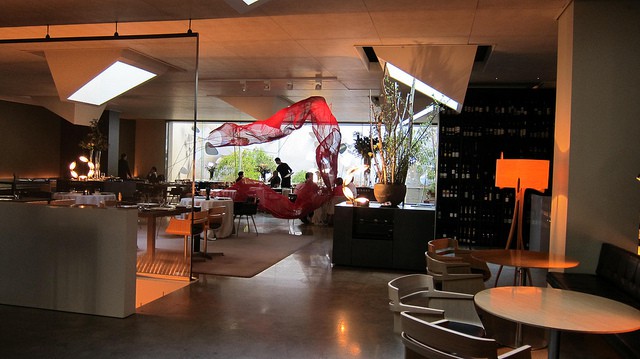 CT: What recent trends have you seen emerging?
SW: There seems to be a more practical, almost 'anti design' approach emerging – which I think is probably a reaction to the tough economic times the country is going through. Also a tendency for artisan techniques and even collaborative projects with developing countries.
CT: Can you give us an example of one or two exciting up and coming designers?
SW: Nook Architects are doing amazing renovations of small residential apartments in Barcelona. AOO (or 'Other Things') in Carrer Seneca is a new shop/gallery that represents young designers that adhere to the functional 'non design' philosophy I mentioned earlier.
CT: What area of the city do you think is best for exploring up and coming designers?
SW: The Eixample (where our Made in Barcelona walk takes place) is still the best place for the visitor to appreciate both new and old design, with its abundance of modernista architecture and dazzling shops such as Vinçon. Gràcia is emerging as a very interesting hub of owner-run boutiques selling fashion, jewelry and home wares. Poblenou has attracted artists and creatives for over a decade but the scene is still quite dispersed. This may change with the opening of DHUB, Barcelona's new design museum, at the end of 2014.
Comments