Some say I'm just a tote bag, but anyone who's heard my story knows I'm much, much more. I'm a work of art, a practical object, and the representation of a life-changing concept: #DeepTravel.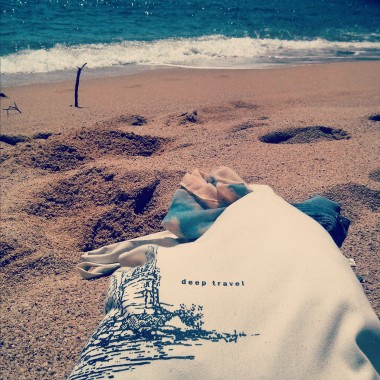 My journey started in the imagination of my true creator, docent Jose, as he sat by the Ponte Rotto in Rome and sketched me to life. I came to life in a printing studio in a pretty, undiscovered corner of Berlin. Then, I joined Sara and Natalie—and the rest of the Context community, who have been living and breathing #DeepTravel for some time now—and together we travelled to Spain's Costa Brava to share our story at TBEX.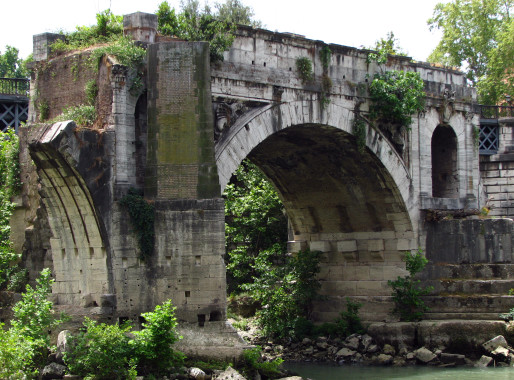 First though, there was a long wait, as the Context team assiduously debated the details of my final incarnation. And then there was the humiliation of being stuffed into a suitcase so heavy no one could lift. But travel is not always glamorous, and sometimes it's the challenging journeys that end up offering the most rewarding experience.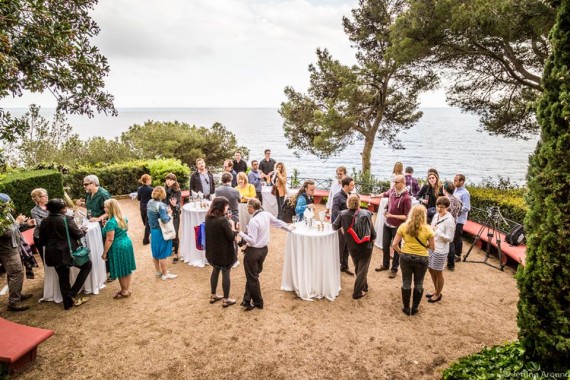 TBEX: the reason for my very existence. My first adventure was the Speakers' Reception, where I accompanied Natalie and Sara on a tour of the remarkable St. Clotilde Gardens in Lloret de Mar. The evening was humid, with low purple clouds that set off the foliage in lush technicolour. As we explored the Costa Brava's rugged coastline, and later, the quirky luxury of Sant Pere del Bosc hotel, meeting friends old and new, I could feel all eyes on me, the Deep Travel bag, the conversation piece.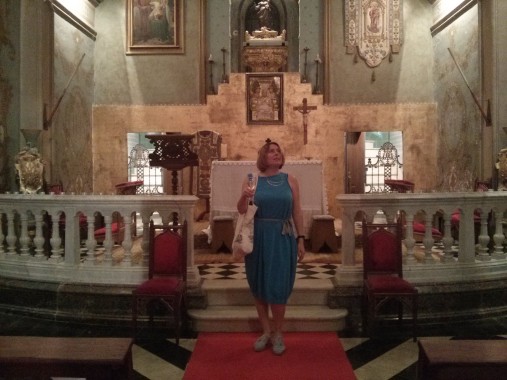 The next day offered a rare chance to rest before the conference began proper, so we took a stroll down to the beach for a photoshoot. It was also great to connect with Katie, who is both travel blogger and Context's Istanbul manager, to spend some quality time working together in the sunshine.
Buzzing from the energy and anticipation of the previous night, we headed to the Olympic Palace to start meeting some bloggers and fellow brands, and hear some inspiring talks and panel discussions. It was my chance to shine. This was the day I got to meet the TBEX-Context Deep Travel contest winners, Margherita & Nick from The Crowded Planet and Maria from Travelling with Hart. It was particularly exciting as I'd witnessed first hand how their stories had impressed and inspired the team of judges.
I was starting to make an impression. Everywhere we turned we saw a contented blogger clutching a Deep Travel tote bag. Sara and Natalie continued to tell everyone the story of my creation, and the talent of my designer, who also happens to be a Context docent. Then, in the afternoon, Natalie dedicated her presentation to me! Don't believe me? Just look at the slide there in the background: Deep Travel. It was amazing to be in the room and hear the insight offered by the panel, including Bret and Mary from Green Global Travel, about how to use research to make your stories sing.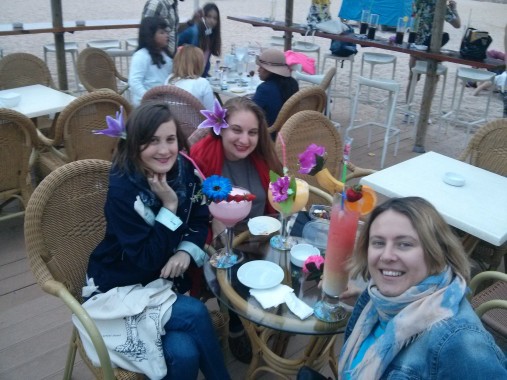 After an exhausting few days spent connecting with tireless and talented travel bloggers from all over the world, we decided we had earned ourselves a drink. And, not a team to do things by halves, we headed down to the inimitable Lloret seaside for a drink as huge as the effort we'd put into TBEX and the rewards and lessons we'd taken from it. Roll on Bangkok!
Comments