According to the ITB World Travel Trends Report 2014/15, the future of travel is all about "authenticity, well-being, community and engagement". At Context, Deep Travel is part of our DNA. So what is Deep Travel, and why is it so important?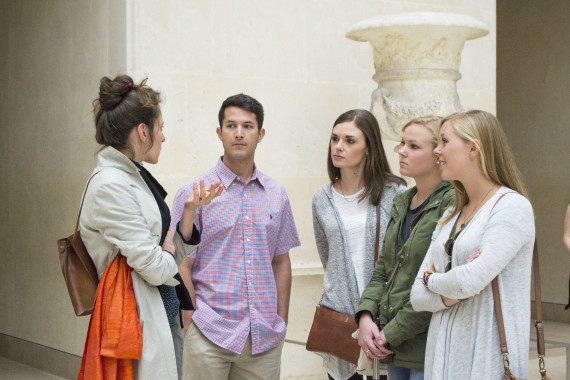 Building Tolerance and Cultural Understanding
Deep Travel is immersive and transformative. It helps build cultural bridges that foster tolerance and understanding, and make the world a better place. It doesn't just change people, it changes places, too–and both for the better.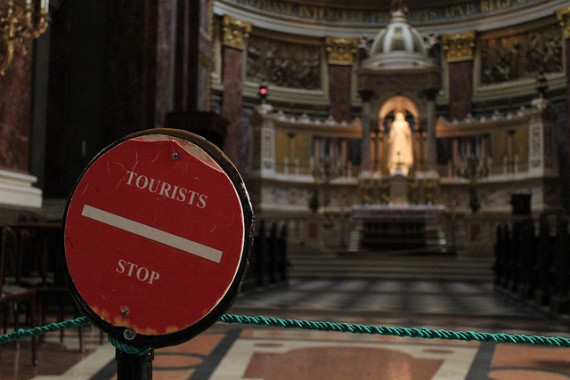 The Antidote to "Tick-Box Tourism"
Travel is not about tick-box tourism. Rather it is a two-way street. Taking Context tours provides a way for visitors to give back to their destination. We share our stories from a variety of perspectives, and in doing so encourage people to care about the city, and tell positive stories about it long after they've left town.
The True and Complex Character of a Place
Each and every destination is intricate and layered, and we are passionate about sharing that with visitors. As specialists — writers, archaeologists, foodies, art historians, curators, architects, urbanists… — who are deeply embedded in our cities and our subjects, we devote our time and expertise to uncovering the stories that reveal the true and complex character of a place.
Advocating for the Periphery
This approach allows us to protect the places that we love while enhancing the experience of the people we serve. We take visitors off the beaten path to reveal lesser-known sites that are nonetheless a crucial part of the destination's personality. In doing so, we not only enrich the visitor's experience, we also take the pressure away from popular sites, helping to preserve cultural heritage.
Deep Travel lets us unravel the cliches of popular sites — which we also visit, because they matter, too — by offering a thematic, focused approach.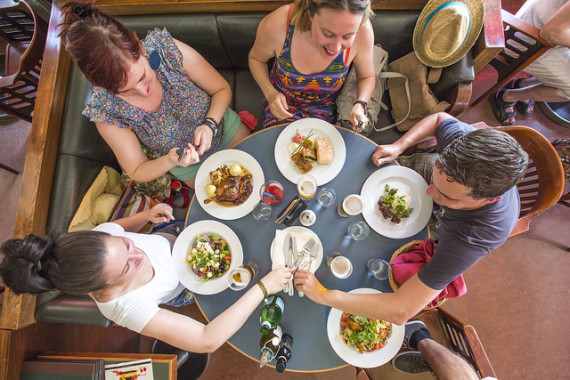 Connecting People to Place
Rather than being passive observers, Deep Travelers can authentically interact with destinations and those who inhabit them. We craft experiences that connect people to place through meaningful discussion, often while drinking wine, breaking bread and even volunteering.
Sustainability
We believe in sustainable travel and tie this into all aspects of our work. We encourage the use of public transport, both from an environmental perspective, but also because we believe in the value of such experiences. Why take a taxi over the skin of a city when you can dive into underground arteries and join its bloodstream?
Self-Awareness and Transparency
We believe in transparency, and openly discuss the traveler's role in the social and economic life of a destination, not only to raise awareness of the issues at stake, but also as a forum for innovation and ideas.
We acknowledge the detrimental effects of tourism on a destination, and approach the situation with our eyes wide open, encouraging debate and discussion during our tours, and investing in projects and programs that make travel truly sustainable.
The Context Foundation is a non-profit funded by Context profits and client donations, and is dedicated to mitigating the various negative effects of tourism by searching out local initiatives that counteract them. Sometimes this involves championing and drawing attention to lesser monuments; sometimes it involves helping the local community adapt to the changes wrought by tourism; and sometimes it means simply fighting those changes altogether.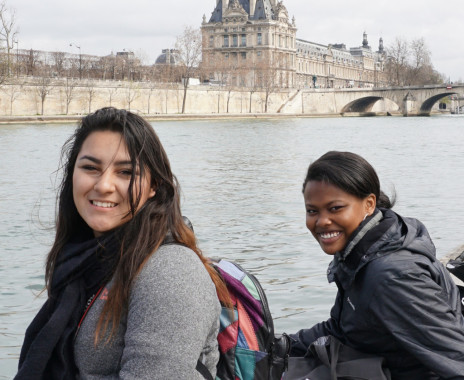 Investment in Cultural Heritage
Working with the innovative St. HOPE, which has transformed the inner-city community of Oak Park, Sacramento and established a new standard for public education and economic revitalization of urban communities in the U.S., the Foundation sponsors a yearly travel fellowship for two high-achieving students. The fellowship includes travel and accommodations in Europe, plus a study trip with our docents. The program is intensive and includes several days of seminars, classes, workshops, and other programs, capped by a writing project. So far, students have visited Rome, Florence, Naples, and Paris as part of this program.
Deep Traveler Network
We are building a network of Deep Travelers: Gifted storytellers who are committed these values and approaches, and use their skills to spread the word about Deep Travel.