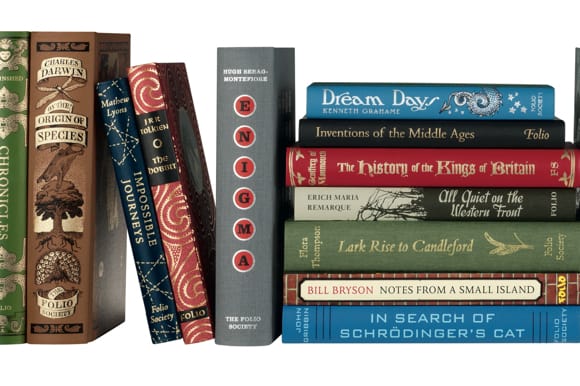 This month we have partnered with The Folio Society, a publisher of beautiful publication that made us rediscover the love for printed books.
The Folio Society's beautifully produced books are adorned with illustrations from contemporary illustrators whilst their fiction and non-fiction titles remain true to their original form.
We've asked Simon Toombs, from The Folio Society to tell us more about their books, and what makes them so special.
Context Travel: How was The Folio Society originally formed?
Simon Toombs: The Folio Society was founded in 1947 by Charles Ede. During the war, standards of book production had fallen dramatically, and Ede was determined to do something to reverse the trend. Believing that books should not only be vehicles for enlightenment but also lovely to look at and a pleasure to handle, he dedicated himself to publishing 'editions of the world's greatest literature in a format worthy of the contents, at a price within the reach of everyman'.
Sixty five years later, The Folio Society is still going strong. Membership of the Society has expanded from a small group of enthusiasts to a world-wide membership numbering over one hundred thousand. What was for Ede a hobby has blossomed into a major international publishing and book selling company. The Folio Society remains true to his original aim, publishing beautifully bound, slipcased editions of classic world literature.
CT: What makes The Folio Society different from other book clubs?
ST: Historically, and uniquely for a publishing company (we prefer literary society); the majority of books we produce have been available exclusively to Society members. It's this sense of inclusiveness – of Folio and its members being in on a brilliant secret – that the Society has strived hard to foster: through the books it publishes, the advertising it produces and the customer service it offers.
CT: How is the society evolving?
ST: While our members will continue to have exclusive access to all new publications and benefits such as preferential pricing, seasonal sales, exclusive gifts and concessions with carefully selected partners, last year we have announced that our entire catalogue has become available to single book purchases. This is the first time that our stunning array of books is available for one-off, affordable purchases.
CT: What makes your books special?
ST: Our pleasure in reading is enhanced by the book itself, in which typography, illustration, printing and binding all play a major part in creating a harmonious whole. The Fine Book has an illustrious history: from illuminated manuscripts through the early days of printing and continuing with the Fine Press movement of the late 19th and early 20th centuries. All these books were produced to perfectionist standards, designed to please book-lovers for generations to come. At The Folio Society we are proud to claim our place in this tradition, respecting the styles of the past, and devising and creating the very best books for the 21st century.
We have published an astonishing range of works; from Moby-Dick to The Wonderful Wizard of Oz, and from the Bible to The Hitchhiker's Guide to the Galaxy. Our current list includes nearly 400 works of fiction, biography, history, science, children's literature, poetry, philosophy, travel and more.
Our bindings are crafted in buckram, cotton, silk or leather, and blocked with beautiful designs. We commission new illustrations from artists of the calibre of Quentin Blake, Charles van Sandwyk and Tom Philips RA. And our editions feature specially commissioned introductions by leading writers such as Umberto Eco for Jacques le Goff 's Medieval Civilisation and Michael Cunningham, Pulitzer Prize-winning author of The Hours, for Mrs Dalloway.
For more information on The Folio Society please visit us and enter the code PT10 at checkout where Context Travel subscribers can enjoy a preferential 10% discount on most Folio Society books* as well as a host of special offers when you join as a Folio Society member.
*10% off does not apply to special offers or limited editions
Comments