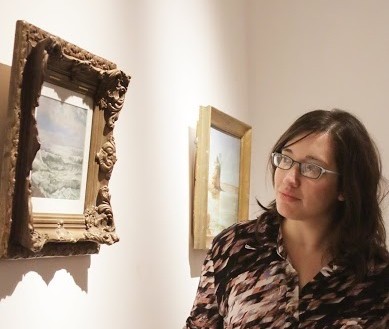 While it might be a young country, Argentina still has a rich artistic and architectural heritage. Buenos Aires is ideal for discovering these cultural aspects, from the majestic Art Deco Towers from the turn of the century Belle Epoque to contemporary artists making their mark on the international art scene. We've touched base with Context docent Georgina Gluzman to have an insider's look how to best explore these and make the most of your stay in the Argentine capital.
Context Travel: Can you tell us more about your research?
Georgina Gluzman: I am currently pursuing my doctorate in Art history. My focus is on women artists in 19th century Buenos Aires. My dissertation, which I am currently working on, is devoted to the many ways in which women used their creativity during this period, from public monuments to embroidery.
CT: What is the best place to see contemporary Argentine art in Buenos Aires?
GG: Buenos Aires is a vibrant city with excellent galleries and museums. The Centro de Arte Contemporáneo, housed at the mythic Hotel de Inmigrantes, is one of my favorite places.
Another place I recommend is the Espacio de Arte (Fundación OSDE), which is located in one of the most beautiful streets of the city. It is not devoted exclusively to contemporary art, but always offers two spaces to contemporary artists: its display window ("La vidriera") and some small rooms ("Proyecto Salitas"). Its main room, often devoted to ambitious shows, is one of the most exquisite views to view art in the city.
However, the best advice I can give is to walk around the city and simply discover the small galleries.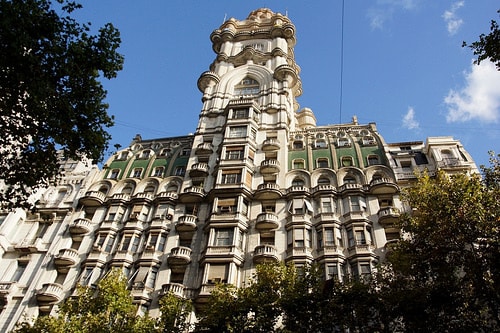 CT: What Context walk are most looking forward to leading?
GG: The Belle Époque walk! As an art historian with special interest in the 19th century, this tour offers me the chance to talk endlessly about buildings I love and historical events I am obsessed with. It is also a tour I have been preparing my entire life…
CT: If there's one book travellers should read before visiting Buenos Aires, what would it be and why?
GG: Do I have to pick only one? That is simply not possible! I guess Ernesto Sábato's On Heroes and Tombs is a good option. It begins in one of my favorite places of this city: the beautiful Parque Lezama. It also offers you a glimpse of the troubled Argentine history, as the story revolves around the descendants of a key political figure of the 19th century.
CT: In your opinion as a native, what's the most common misconception travellers have when visiting your city?
GG: I have to say that many of my foreign friends were concerned with street harassment. As a feminist, I am concerned with women's freedom to walk around the city and to actually own it. I know Buenos Aires is far from gender-equality, but I know from experience that it is possible to walk safely and without being harassed.
CT: If you could recommend one food specialty to try while visiting Buenos Aires what would it be and where should people do to try it?
GG: Asado, definitely! Argentine meat is regarded by many as the best in the world. The asado is am extremely popular food, so you are able to choose from a wide variety of places, from super fancy to low budget options.
Vegetarians and vegans can also enjoy Buenos Aires. Known for the massive Italian immigration, Buenos Aires is the city of pizza and pasta. I have some personal favorite pizza places, but my selection is by no means complete! In downtown Buenos Aires, Las Cuartetas Avenida Corrientes 838  Tel: +5411 43260171 or El Cuartito (Talcahuano 937, Buenos Aires, Tel:+5411 4816-1758).
However, there are many excellent pizzerías in less touristy neighborhoods, like Villa Urquiza or Villa Crespo. Take the metro, pick a pizzería and enjoy porteño life!
Comments