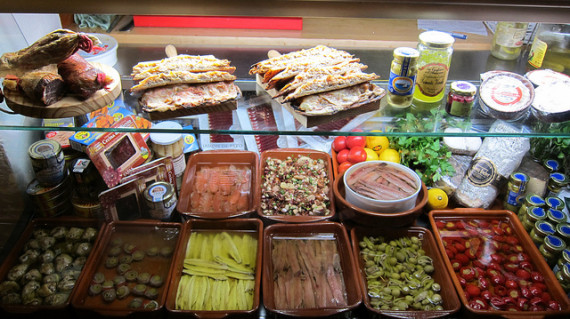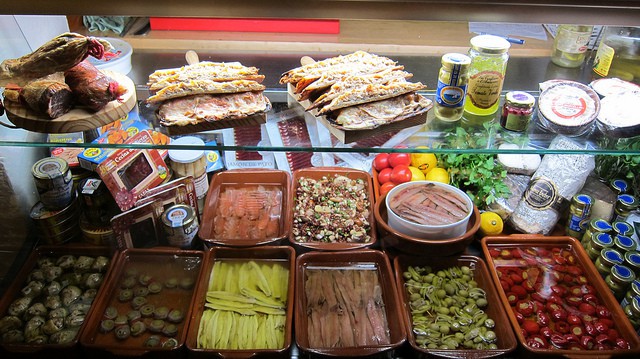 Barcelona docent Sophie Ruggles is a cook and food writer, as well as a food stylist and photographer.  Her life took on a very different spin when she moved from Australia to Barcelona in 2003, looking for a sea change.  For her first three years in Barcelona she ran her own small restaurant in the suburb of Gracia called EMU Bar. She has since closed the doors to Emu and now dedicates her time to food writing, gastronomic tours, and hosting private cooking classes in her beautiful kitchen/garden.Sophie's cookbooks include "My Barcelona Kitchen," "Suddenly Cooking: Real Food Made Real Easy," the ebook "Kitchen essentials," and "EAT GST Free!". As an expert on Barcelona's cuisine, we took the opportunity to pick her brain on what foodies should expect in the Catalonian capital.
Context Travel: What is your favorite walk to lead for Context and why? 
Sophie Ruggles: My favourite walk is the tapas walk for a few reasons – apart from the fact that it is always fun to go out for tapas and drinks with others. Firstly because the walk takes place in an area that is off the tourist track and clients often arrive to the meeting point already with the sensation that they have found a local secret. Secondly, because the walk is very relaxed and social, I get plenty of opportunity to really expose the clients to what the true nature of going for tapas is in Barcelona. Plus it's always fun to see my city once again for the first time through other eyes and experiences.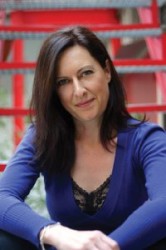 CT: You've written several cookbooks, including "My Barcelona Kitchen". What makes Catalonia's cuisine so unique as compared to the rest of Spain?
SR: Catalonia is blessed by being wedged between both mountain and sea and this has a huge influence on the food we enjoy. Traditional Catalan cuisine from the mountain areas is rustic and hearty, full of game products, local pork products, snails, cheeses and wonderful legumes. On the water's edge you will sample all kinds of brothy rice dishes with an array of seasonal seafood that never fails to impress. Modern Catalan cuisine uses traditional recipes and concepts as a base, but brings each dish into the 21st century using modern ingredients and cooking techniques and on a world scale it is one of the most exciting new cuisines to try – in my opinion.
CT: In your opinion, what's the most common misconception travellers have when visiting Barcelona? 
SR: The most common misconception travellers tend to have have when visiting Barcelona is that they are in Spain! Of course technically they are but Barcelona is the capital of Catalonia and the Catalans are an ancient culture with their own language (yes it really is another language and not just a dialect), their own customs and, of course, their own cuisine. I think the biggest misconception people have is they think of tapas as a universal and ubiquitous concept throughout the Iberian Peninsula. Whereas in fact every region has its own way to enjoy meeting for snacks and drinks with friends and their own dishes to boot.
CT: If you could recommend one food specialty to try while visiting Barcelona what would it be and where should people do to try it?
SR: Anchovies! These anchovies are not like the tinned products found on supermarket shelves in other countries that have a furry, dry texture and taste mostly of salt. Ours are plump and silky on the palette with just the right hint of salt or vinegar depending on whether you try a traditional salt-cured anchovy or a boquerón that has been cured in a vinegar solution. Buy a few of each and nibble on them on your way around La Boquería.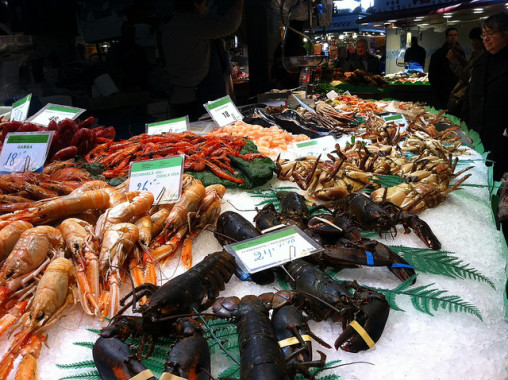 CT: Someone comes to you looking for a special restaurant to celebrate their anniversary. What would you recommend to them and why?
SR: There are so many to choose from, but a fail safe fun place to go with a certain amount of romance and mystery is Speakeasy. You can have a cocktail in the dry martini bar upstairs then be led through the secret passage to the dining room – the food is top notch and the wine selection fabulous, which goes without saying I suppose.
CT: Any new projects/books you are working on that you would like to share?
SR: I am super busy and happy doing my tours and running my luxury holiday apartment at the moment which leaves little time for much else. That said I am incubating a new book but I don't expect that to be on shelves any time soon. I will keep you posted though!
Comments