While encountering train delays on a recent trip from Philly to New Haven, we were reminded of just how behind the US is in rail travel. Here, traveling by train is expensive, slow, and with the exception of the Northeast Corridor line, seldom available. It is simply not the way we like to travel. France, on the other hand, has an affordable, efficient, and widely-used network, with high-speed (TGV) lines connecting Paris to most major cities in a matter of hours. This makes travel within France so incredibly easy, and allows visitors to Paris with limited time to conveniently explore other cities during their trips. Here are some ideas for excursions from Paris that can be done in a day (or two), via train.
La Rochelle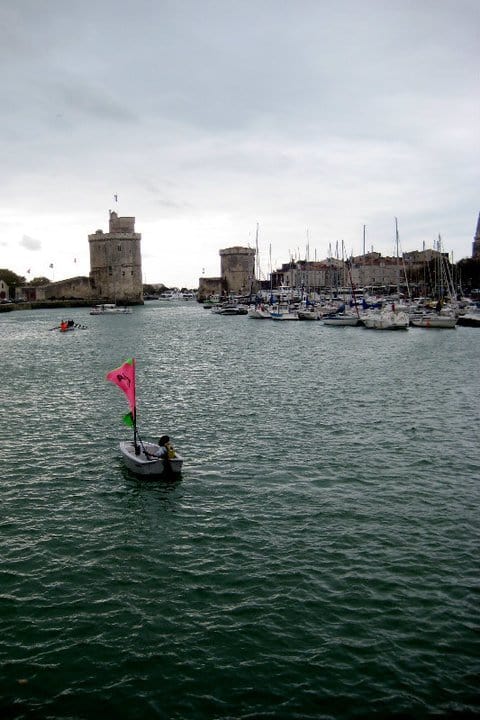 La Rochelle, a delightful port city with a rich history (for instance, it is historically Protestant and was a haven for the Huguenots), is located in western France, on the Bay of Biscay. Largely ignored by American tourists, La Rochelle's mild climate makes for a pleasant option for day and overnight trips from Paris during the spring, summer, and autumn months. Wander the 17th century arcaded streets of centre-ville, remark on local sea life at the Aquarium, enjoy a café overlooking the picturesque vieux-port, ferry over to the chic l'île de ré for fresh oysters, or dine at the Michelin-rated Le Coutanceau. What's more, La Rochelle is in cognac and pineau country, making it a great destination for lovers of regional libations.
3 hours from Paris on the TGV. Tickets start from as low as 60 euro one-way.
Metz
Metz (pronounced "Mess"), the capital of the Lorraine region in eastern France (and hence a city that shifted frequently between French and German rule), is on the map again thanks to the newly opened Centre Pompidou-Metz, a branch of the celebrated Paris institution. The museum holds 3-4 unique temporary exhibitions each year, featuring works from the extensive collection of the French National Museum of Modern Art. The building, designed by Shigeru Ban and Jean de Gastines, is a sight in and of itself and presents an interesting contrast with the sandstone belle époque architecture of the rest of the city. The museum is absolutely worth visiting, but that doesn't mean that the rest of this largely underrated town should be overlooked. Check out the train station, for example, built by Kaiser Wilhelm II at the turn of the last century and envisaged to be one of the grandest of its kind.
1.5 hours from Paris on the TGV. Tickets start at about 55 euro one-way.
Marseille 
Eclectic Marseille may not boast national monuments or world-class art museums, but what it lacks in institutional heritage it certainly makes up for in seductive ethnic flair. Marseille, France's oldest and second largest city, is a center for immigration, and as a result provides an ideal backdrop for absorbing the music, food, and (graffiti) art of its thriving North African (and Corsican and Armenian) community. Check out the colorful Marché de Noailles, at the heart of Marseille's Algerian neighborhood; enjoy a mint tea or a couscous; or relax in a Hammam. Marseilles is a steamy gateway to to the exotic, and it's only 3 hours from Paris. 
Another reason to visit Marseille? It's bestowed with over 300 days of sunshine a year. If you are planning to spend longer than a day in the city, avoid the crowded public beaches and opt instead for a hike to one of the region's calanques, or steep-walled coves, found along the mediterranean coast. The journey to the bottom may be somewhat strenuous, but the cool calm water in the secluded lagoon below is an apt reward.
3 hours from Paris on the TGV. Tickets start from as little as 90 euro one-way.
Lyon
We'd be remiss if we didn't mention Lyon, a UNESCO world heritage site and one of Context's newest destinations. Far older than Paris, Lyon has a wealth of Roman ruins (including a large and remarkably intact amphitheatre that has been repurposed as a modern performance space), a renowned ballet company, and a highly-deserved reputation as the gastronomic capital of France. Read more about our recently developed walk here, and if you have longer than a day, don't forget that Lyon is an ideal base from which to explore the Alps.
2 hours from Paris on the TGV. Tickets range from about 57-90 euro one-way. 
TGV trains can be booked online here.
Comments