This year the Museu Picasso in Barcelona is turning fifty. While there are several museums around Europe dedicated to this prolific artist, this is the only one created during Picasso's life. The collection, now comprised of over 3,500 works, originated from the personal collection of Jaume Sabartés, Picasso's lifelong friend and secretary. It is celebrating this momentous anniversary with a series of excellent temporary exhibits focusing on different aspects of museum's history, but the permanent collection is worth visiting at any time of year. We recently consulted Context docent and art historian Biel Heredero, who leads our Picasso's Barcelona walk, to find out more about what makes this particular collection special and which paintings are a must on a visit at any time of the year.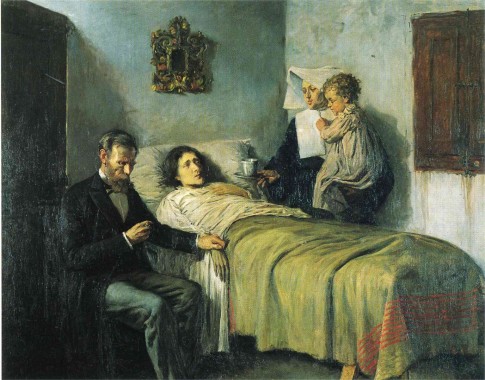 1. Science and Charity (1897)
Biel's first choice is Science and Charity; the best painting done during his years at the Barcelona Art Academy, where his father was an instructor. He painted the work when he was only sixteen. Heredero always tells the clients: " If you can paint like this when you are only 16, how come you are not going to become the best painter in the XX century…"  The also perfectly demonstrates a great strength of the museum – it fills the "gap" that most other museums or collections cannot and offers valuable insight into the development of Picasso. As Heredero points out, this museum focuses mainly on very early works of the Spanish master, most of which were done during his formative years studying art in Barcelona and then when he was going back and forth between the Catalan city and Paris until 1904.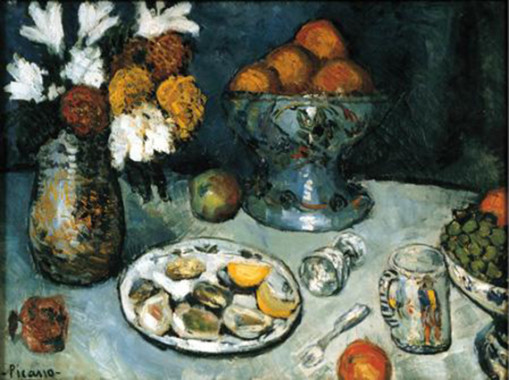 2. Still Life (1901)
Painted on Picasso's second trip to Paris, this early work is a great example of how that young painter tried to take in as many influences as possible. Like a sponge he "devoured" artists like Cézanne, Van Gogh, Gauguin, Toulouse-Lautrec… This painting is a virtually a lesson in early 20th century painting, making it one of Heredero's favourite works in the whole the museum.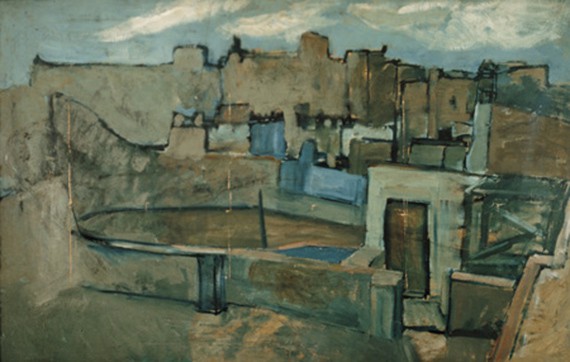 3. Barcelona Rooftops (1903)
We can see how Picasso's style began to evolve with one of the first paintings of his Blue period, Barcelona Rooftops (1903). His Blue Period began in Paris in 1901, sparked by the suicide of his dear friend and fellow artist Carlos Casagemas. As Picasso was traveling between the two cities at the time, this is one of the rare paintings from that period actually painted in Barcelona.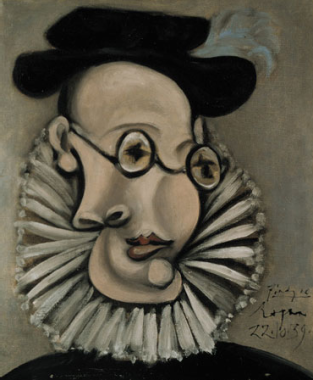 4. Royan (1939)
It is also fascinating to see a painting of the museum's founder Jaume Sabartés of which there are a few usually on display, this one, entitled Royan (1939) is particularly interesting. This work was painted not long after Sabartés became his assistant and the closeness between them is more apparent here than in his previous portraits of Sabartés. He recalled telling Picasso that, "[he'd] like to have a portrait of [himself] with a ruff, in the style of the 16th-century lords, and a hat with a feather to cover my head." This reflection back to the past brings us to the next work in our selection.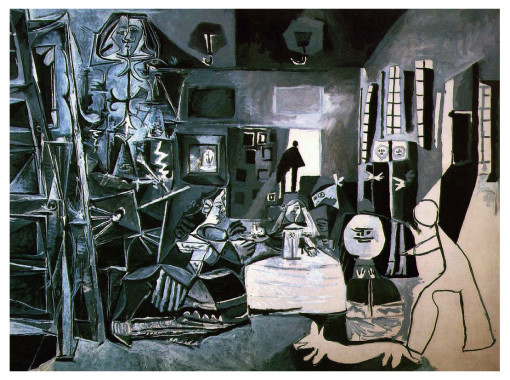 5. Las Meninas (1957)
The most famous work of the museum is certainly the impressive
Las Meninas
(1957) and its "preparatory" works, each one virtually a stand alone work. This group of paintings are personal interpretations of the original painting by Velazquez (located at the
Prado
in Madrid). Heredero reflects that the group was something that Picasso did for fun and where he painted with a total freedom. When Heredero looks at this series, a quote of Picasso always comes to mind: "It took me some years to learn how to paint like the renaissance artists, but it took all of my life to learn how to paint like a kid."
The 50th anniversary exhibits continue until March 2014, the current exhibit on the history of the collection closes on November 24th 2013 and the next exhibit is on the history of the exhibits of the museum.
Comments