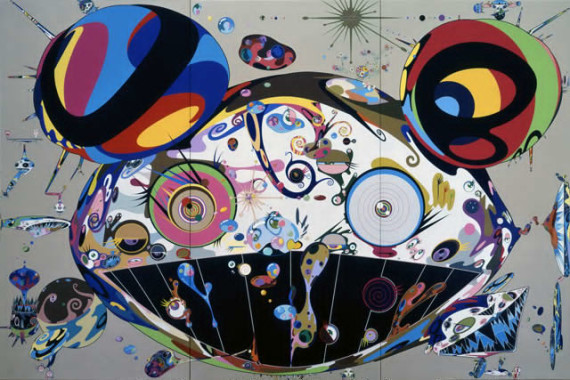 Superflat is nigh on impossible to describe simply. In her 2001 ArtNet article, critic Hunter Drohojowska-Philp defined it as "[Murakami's] manifesto on the way various forms of graphic  design, pop culture and fine arts are compressed—flattened—in Japan." The Murakami in question is Takashi, arguably Japan's most successful contemporary artist, he who coined the term Superflat and, in 2000, founded the  postmodernist movement of the same name. Japan has hundreds of Japanese-made English terms (called wasei-eigo), so it's no surprise that "Superflat" was immediately adopted to describe the particular type of art for which Murakami and his ilk are so well liked and known.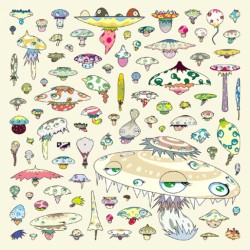 When Murakami was a teenager, he says, he became an otaku, or someone who is obsessed with anime and manga. Today, these two salient aspects of Japanese culture, along with the concept of kawaii, or super cuteness, heavily influence his work. Superflat artists reach a broad audience because their work mixes high and low art; anime and manga, bright, happy colors and cute critters form paintings and sculptures that sell for millions of dollars.
Beneath the surface of Superflat, however, is an erotic element. In 2002, Murakami's Hiropon sold at Christie's for US$427,500. Hiropon is a sculpture, a cheery anime character with supersize lactating breasts that spill out of her bikini and shoot milk in a circle around her. Murakami insists this is simply reflective of his being otaku. In 2008 he struck bigger, as My Lonesome Cowboy—made in 1998, equally as risqué as Hiropon—sold for US$13.5 million.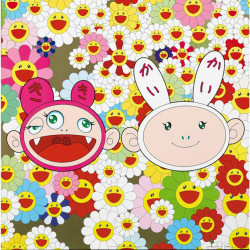 Murakami has been refreshingly frank about money, telling ArtNet, "My goal was to make money and build a traditional Japanese house. My parents are from Kyushu and I was raised in Tokyo. My father was a taxi driver and I was poor as a child. I hate the poor life." Today, he's plenty comfortable and his work is just as good as ever.
Like Warhol before him, Murakami is a shrewd businessman. His company, Kaikai Kiki Co., Ltd. has studio-cum-art-factories in both Japan and the US. American fashion designer Marc Jacobs tapped him to design bags and accessories for Louis Vuitton. You can buy kawaii plushie keychains in museum gift shops the world over.
Kaikai Kiki Co., Ltd also represents other Superflat artists, most of whom are women. Aya Takano, Murakami's former assistant, had her first international show in 2002 and, by 2004, was showing at MoCA, Los Angeles. Chiho Aoshima had no formal art training when she started as an assistant in one of the studio-factories, but since her work experience days she's exhibited at a handful of places like Boston's Institute of Contemporary Art, and has created installations for subway stations in New York and London.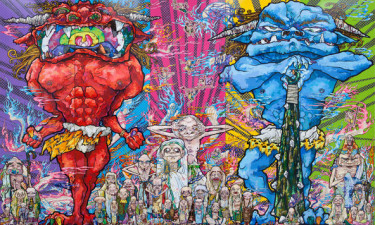 Sexy or sweet, kawaii or cute, Superflat is fun, fantastical, accessible art. Kaikai Kiki Co. runs a number of galleries that showcase Superflat work; the full list is here. Another place to see Superflat work is at the wonderful Mori Museum, one of Tokyo's biggest contemporary art hubs. It's located at the top of Mori Tower  in the upscale Roppongi Hills neighborhood, the last stop on our Aesthetics, Stylizing Modern Japan walk. Get the scoop on Superflat from our docent before you head into the museum and the colors and wild patterns will pop even more.
Comments