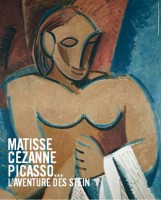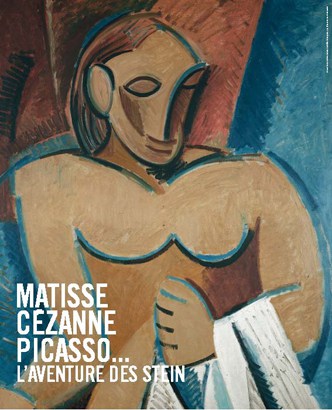 The autumn is a great time to be in Paris with fewer visitors and usually nice warm weather. In addition the fall cultural calendar is just beginning and it promises to be a diverse and fascinating one! From the Italian Renaissance to the life of 19th century Parisians and from the avant-gardes in Paris to anguished Edvard Munch. Here are our top picks:
The Grand Palais – The Steins, or the invention of modern art, Cézanne, Matisse, Picasso.
Gertrude Stein and the Stein family were some of the most influential players and patrons on the art and literature scene in the early 20th century.  Their private collections featuring greats like Cézanne, Matisse, Picasso, Renoir and others, defining the modern art movement of the time will be shown through the story of the famous avant-garde writer and her family.  Step into your own "Midnight in Paris" and see the true story of one of the most famous Lost Generation expats. Don't miss the special Context Tour that will be offered in conjunction with this exhibit! Exhibit from October 5th until Jaunary 16th.
Musee Jacquemart André – Fra Angelico and the Masters of Light
Fra Angelico, an important master of the early Italian Renaissance will be featured in this special exhibit at one of our favorite Paris museums, the Jacquemart André museum. This small private museum, set in a 19th century private mansion houses a wonderful art collection with works by other Italian masters such as Botticelli, Mantegna and Bellini. The exhibit is the first in France to highlight the works of Fra Angelico and will also display the works of several of his contemporaries including Paolo Uccello, Filippo Lippi. This exhibit is a nice pair to our Louvre Italian Masters walk and will be on from September 13th to January 16th 2012.
Centre Pompidou – Edvard Munch, The Modern Eye
A collection never before seen in France sheds a new and different light on this famously reclusive pre-expressionist painter.  Paintings are shown with drawings, photographs and film and give visitors a view of Munch's inspirations and influences as well as his tormented personal life.  See it from September 21st until January 9th.
Musée Carnavalet – Parisians of the 19th Century
We often recommend visiting the Musée Carnavalet housing the history of Paris museum, a great way to get to know how Paris has evolved over the millennia. This exhibit follows these lines perfectly, giving visitors an intimate look at the life of Parisians in the 19th century. Using lithographies (by noted artist Daumier), other images and the "new" medium of photography we see how Parisians dressed, ate, entertained themselves as well as other issues such as wartime Paris and immigration. To learn more about 19th century Paris, join our Musée d'Orsay or City Invented walks. Exhibit runs from October 5th to February 26th 2012
Cité de l'architecture et du patrimoine – The Townhouse: a Parisian Ambition 
As you can see with the two of the previous museums, townhouse and private mansions are very prevalent to Paris, its culture and architecture. This exhibit gives an excellent overview of the subject, from their appearance in Paris in the 1500s under the reign of Francois I through their heyday during the 16th – 19th centuries and right up to today. This is the perfect show for architecture lovers or anyone wanting to really understand the nature of the city and matches nicely with our Marais Mansions or Modernist Architecture walks. Exhibit on from October 6th to February 19th 2012.
Comments