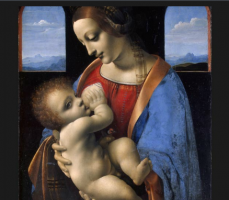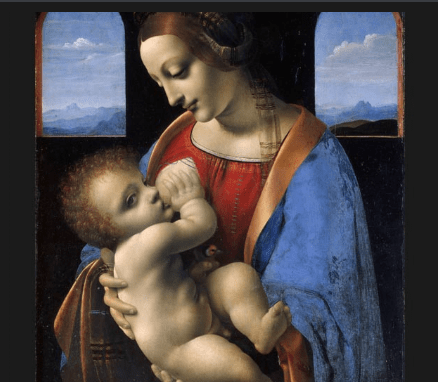 September is such an exciting month. We come back from holidays but still have the energy of the Summer, cities repopulate and new exhibitions open. We've looked at the calendar of shows opening this Autumn, and handpicked our favorites:
Royal Academy of Art: Degas and the Ballet: Picturing Movement
Opening September 17, the exhibition will deal with Degas interest and fascination with dance and movement. Alongside with paintings and sculptures, the show will include photographs and sketches by the artist and his contemporaries.
National Gallery: Leonardo Da Vinci- A painter at the court of Milan.
The focus on Italian art continues at the National Gallery. Following the fantastic Devotion by Design, this new exhibition opening November 9 promises to be the most complete display of Leonardo's paintings ever held. Works on display will include La Belle Ferronière', the 'Madonna Litta' and 'Saint Jerome'. This will definitely be a blockbuster show!
The Museum of Everything-Exhibition #4
Probably less prestigious than the other venues, but definitely worth visiting. The Museum of Everything is showcasing its 4th exhibition in a dedicated space inside Selfridges. The department store has opened its doors to this unique display by artists with developmental difficulties.
Exhibition #4 is free and open until 25th October 2011
Buckingham Palace-
Royal family supporters will have one more reason to visit HM the Queen's residence this Summer. Open daily, until October 3rd Buckingham Palace will have on display the Royal Wedding Dress worn by the Duchess of Cambridge on April 29.
Whitechapel Gallery: Rothko in Britain
If you missed the Rothko show at Tate a few years ago, this may be a great opportunity to make up. The east end gallery held the first solo show of American artist Mark Rothko in Britain in 1961. Fifty years later, the new exhibition is enriched by photographs, letters from the artist and other documents from the gallery's archives.
Finally, last but not least two of our favorite museums: The Courtauld Gallery– opening on October 13 with a show about drawings from Spanish artists from Ribera to Picasso. A week before, the V&A will be inaugurating a special display called Venetian Visions: the art of Canaletto, Tiepolo, Carlevarijs and their contemporaries 1700 – 1800. Both should not to be missed.
We can organize guided visit to these exhibitions. Contact our office or take a look at our offerings on our website: http://stagingblog.contexttravel.comcity/London
Comments