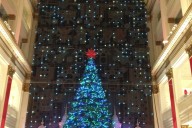 The holidays are rapidly approaching, and amidst the shopping crunch we all need to take little time to revel in the spirit of the season. Below are some of our favorite ways to get into the holiday mood in Philadelphia without spending a dime.
Wanamakers Christmas Light Show
Each Christmas since 1956, the historic department store Wanamakers (now Macy's) produces a festive light and music show. Performances happen daily and feature the store's exceptional pipe organ, built in 1904 for the St. Louis World's Fair. Be sure to arrive early to get a prime spot on the ground floor to view the dazzling lights and catch a glimpse of this amazing instrument.
Christmas Village at LOVE Park 
This outdoor holiday village is modeled on the Christmas markets of Germany and offers a variety of gift and food vendors. In its third year, the city-sponsored market is situated just across from City Hall in LOVE Park. Highlights include the massive tent of handmade wooden and glass ornaments, and food stalls of locally made sausages, beer and strudel.
Classical Music
Philadelphia was recently ranked the second city in the country for outstanding classical music by Travel + Leisure magazine, and during December there are dozens of concerts happening across the city- many of them free. Check the Philadelphia Classical Music Calendar for the most comprehensive listing of free and community concerts during the month at a glance.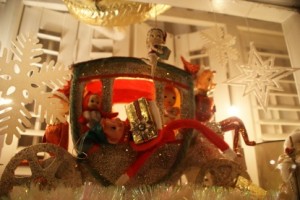 Decoration Peeping
Appreciate neighborhood decorating talents with a quick subway ride to South Philadelphia. Take the Broad Street subway line to Tasker Street, head east to Passyunk Square, and make your way as far south as Ritner Street to view some exceptional and inventive neighborhood cooperation in holiday decorating. Residents in this part of the city take the Christmas season seriously with block coordinated outdoor lighting, and elaborately staged picture windows.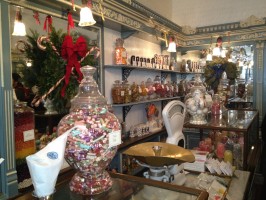 Candyland
What's the holiday season without sweets? There are some excellent purveyors of handmade and nostalgic chocolates and candies in the city. The newly re-opened and historic Shane's Confectionery if a wonderland of colorful, tasty treats down to candy toys and violet mints. The Pennsylvania Dutch-run Sweet as Fudge Candy Shoppe at Reading Terminal Market boasts homemade fudge and nut brittles, dried fruits in addition to a wide variety of old fashioned candies. The best part- samples are often on offer!
Comments