The celebrations for the Queen's Jubilee are already in the works. From now until the end of  June the Royal family will be busy with official visits, exhibitions opening and other celebratory events taking place in London and all over the world. Will you be able to attend? Even if you are not, this doesn't mean you should not take the opportunity to collect one (or many) of the fantastic souvenirs being produced for the occasion.Here are our favorites: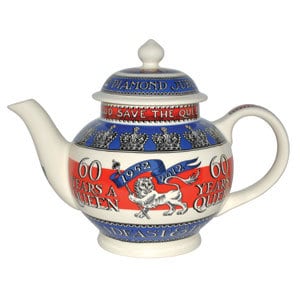 Quintessentially British Emma Bridgewater has created a new line to celebrate the event. This lovely teapot is a must have for any celebratory tea party.
You want to take advantage of the beautiful Royal parks to organize a festive and stylish picnic? You should not miss the Jubilee Hamper from Fortnum&Masons. In a recent visit to the Piccadilly store, H.M. the Queen, the Duchess of Cornwall and the Duchess of Cambridge inspected the hampers, and seemed pleased with the content. Fit for a queen!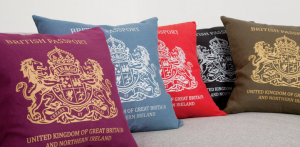 Sometimes the best way to celebrate is to show pride. And this is what we like about these lovely British passport cushions. They hand-screen printed on to Irish linen with feather inner. Designed and Made in England. Doesn't get better than this!
And if you want to show off your British spirit also when you are out and about, the wonderful V&A museum shop can help you with that. We love this gold half penny coin purse, handmade in London and displaying a lovely profile of Queen Victoria.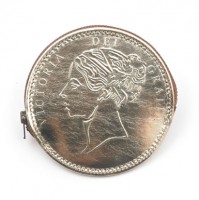 This precious bottle of whiskey was first created in 1953 by the Chivas Brothers to celebrate the coronation of H.M. Queen Elizabeth II. The name comes from the 21-gun salute that occurs in special occasions such as Accession Day, The Queen's official birthday and Coronation day. A perfect drink for such an occasion Royal Salute.
Comments