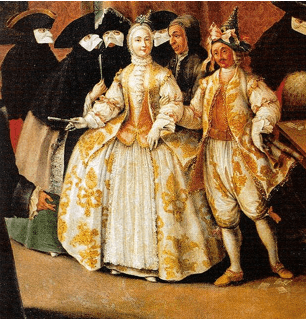 Every year, we do our best to create new interesting walks that will make visiting our cities more exciting for everyone. Working with our docents to create new itineraries is often the most exciting part of our job.
This year, we have launched a few walks that we are particularly proud of. Here is a shortlist of our favorites:
Philadelphia: Public Art in Philadelphia: From William Penn to Rocky Balboa
Philadelphia has more public art than any other city in the world outside of Paris. From the tallest statue atop any building in the nation, to thousands of murals. On this walk, we explore the political and social changes in the city over the past 250 years which propelled the city to become an international cultural leader and a steadfast supporter of public art.
Paris: D-Day and Normandy Beaches
Many travelers asked us about the best way "to do Normandy". We responded by creating a full day excursion, that can be broken into two days when time allows. During the excursion we travel along the D-Day beaches in the company of a WWII historian. We visit sites at Omaha Beach and Arromanches which provide a powerful visual backdrop to understand this complex historical event.
New York: Walking the Old Croton Aqueduct
Off the beaten path for most visitors to Manhattan, the Old Croton Aqueduct stretches 41 miles and once served to distribute water from the Croton River in Westchester County to the city of New York. We do this walk in the company of a preservation expert specializing in historic aqueducts. We hike several miles of this mammoth structure, tracing physical evidence- sometimes humble, sometimes monumental- of the Aqueduct through Manhattan. We keep fit and explore hidden parts of our beloved NYC.
Edinburgh: Edinburgh, City of Medicine
Between 1751 and 1800 the Scottish Universities were responsible for educating 85% of British doctors. Less renown than its literary heritage, Edinburgh's history of medicine is of great importance not just for Scotland, but for the whole world. Our walk, developed by an historian and nurse traces the history of medicine in Edinburgh from its origins, at the Royal College of Surgeons to today's world weaving into the narrative figures such as Conan Doyle, Burke and Hare.
Venice: Casanova's Venice
It's difficult to separate the name of Casanova from the city of Venice, and yet many people ignore the extent to which this famous member of Venetian society represented the society and lifestyle of Venice in the 18th century. Our walk is a look into the life, vices and popular social activities of the age, we'll discuss the popularity of casinos, elaborate parties, lavish fashions, and elegant cafes that made Venice a destination for the wealthy and decadent of Europe.
These were some of our favorite walks on 2011, but we have a whole new set ready for 2012. What were your favorite walks this year? Are you looking forward to a special walk for 2012? Let us know your thoughts and preferences.
Comments