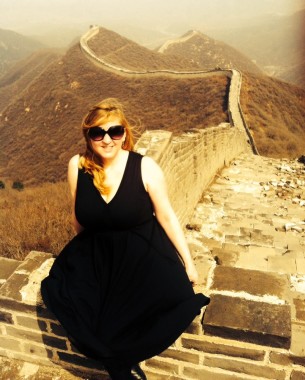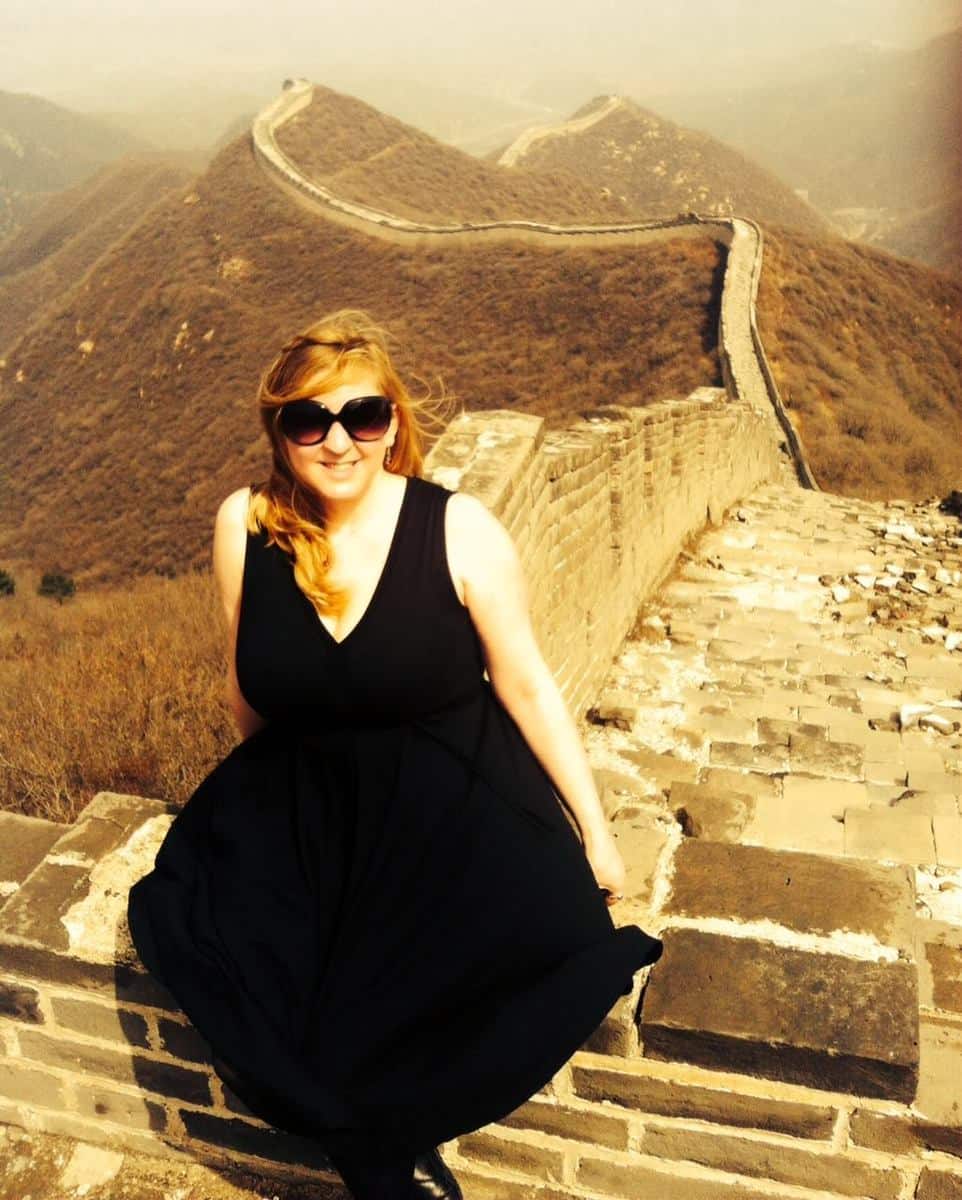 A native of Canada, Lily Heise has been with the Context family for 8 years, including one year as a docent before she joined our staff to first run the Paris office.  Since then she's expanded the Context reach to Madrid and Barcelona and is currently our expansion manager, helping bring in-depth walking seminars to new cities across the globe.  Lily is also an accomplished writer, reporting on France and other destinations.  We caught up with Lily after some recent adventures building our South America tours program to get her insight on what new programs we can look forward to.
Context Travel: You've been spending quite a bit of time opening our new South America tours in Buenos Aires, Rio, and Cartagena.  Can you share a little bit? What are some must sees for Context clients in these cities?
Lily Heise: I just got back from almost two months in South America, spent predominantly building our Buenos Aires walking tours with the docents and taking in as much of the city and its culture as possible. We did some productive workshops, especially on the Buenos Aires History Tour, and I was also lucky enough to be taken to some very authentic tango milongas by one of our dancers, a special insider look which can also be had on our Buenos Aires Tango Tour.
Then I was off to Rio where I met with docents to put the finishing touches on the walks which have just launched there. It was a really exciting trip, there's so much going on in Rio, the city is really changing every day. One of our walks, Renewing Rio, explores this modernization in the port area as it's happening before our eyes. This isn't just a walk on urbanism, it delves into the social side of this urbanization which is historically rich and complex. I think that walk is a must for any curious traveler who truly wants to understand today's Rio.
We've got a fascinating lineup of walks in
Cartagena
as well, which is a key part of our South America tours. The most unique experience is one also linked to the
Context Foundation for Sustainable Travel
. This is called
The Barrio
, it's a visit to the low income community of San Francisco accompanied by a local community leader who takes os on a tour of part of the neighborhood before we spend some time volunteering with local kids at a youth center which he's building. Our visit ends with a homecooked meal at his home. This is linked to the Context Foundation and each visit will include a donating to the building of the youth center. We hope to enrich the lives of the area's youth and the travel experience of our clients. We'll be developing a similar walk in Rio. A major highlight of my job is working with our amazingly talented docents, something which is made all the more meaningful when we're giving back to the community.
CT: What is something we look for in a city when deciding where to expand?  How does Rio, for instance, fit into what we look for?
LH: Context focuses on urban walking tours so one of the main factors for us to assess is whether there is rich history, cultural, artistic and/or gastronomic heritage in the city, vast enough for us to be able to start with at least several different thematic walks. We also monitor travel trends and listen to our clients. When clients keep asking us for a destination, this city goes on our evaluation list. Lastly, we sometimes expand thanks to a current docent who is perhaps a visiting professor who is moving back home or elsewhere for research. Rio actually fell into all of the above categories. The city has a lot for visitors to discover with 450 years of history, intriguing neighborhoods and diverse cultural aspects. We are eagerly thinking of the next walks we'll add on such as a walk on modern art and one on culinary traditions.
CT: You spent a lot of time in charge of our France and Spain branches.  What's the most special experience you arranged for a client in Paris?  
LH:
Getting rave feedback from clients when they've had truly exceptional and transformative experiences on our walks, makes me feel that any of those walks we arrange are special, however, the most unique itinerary I worked on would have to be a custom cultural immersion program for a German family. For two weeks the three early teens had French classes in the morning and then each afternoon they had a custom walk with one of our docents. We tailored several of these to create a well rounded itinerary to interest teens including a walk focused on Victor Hugo's Paris, Robespierre and the Revolution, a trip to Fontainebleau to see the castle and then have a market tour and cooking class with a local chef… and to finish off we privatized the
Magic Museum
as one of boys loved magic. It was a lot of hard work, but a great learning and rewarding experience.
CT: How does your work for Context and your efforts to build our South America tours inform your own personal travel?
LH: I caught the travel bug on my first trip abroad to Italy at 17 and crave discovering new places, a hunger quite luckily fed by my work at Context, now even more so as Expansion Manager. I usually try to tack on a little personal travel onto work trips such as a weekend away in Uruguay from Buenos Aires or a little adventure into the desert while attending a trade fair in Marrakech. My work has also pushed my travel boundaries and I've embraced some more adventurous experiences like staying in a favela in Rio or taking an offbeat excursion to an obscure section of the Great Wall in China, where I was practically all alone on the wall, memories which will last a lifetime. I do have to be a little careful, as my organizational habits of trip planning for clients drift into my personal travel planning, and I sometimes try to do too much (something we advise clients not to do) and I need to remember to leave time for taking it slow for at least a few hours to soak up the local experience by wandering and offbeat neighborhood or people watching on a cafe terrace that way as well.
CT: Any previews of where Context will be headed next that you can share with us?
LH: We'll be making it to a number of exciting destinations in 2015, including extending Context to all continents (save Antarctica) with an upcoming program in Sydney, Australia. We're also developing further in Asia with Hong Kong and Bangkok, and finally up to Canada with walks in Montreal and Vancouver. If you've got a city you'd love to see us in, drop me a line!
Comments