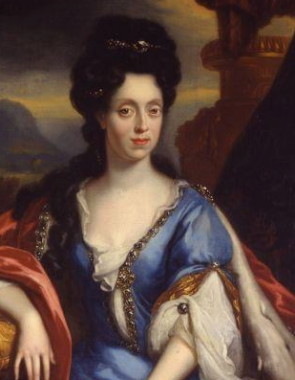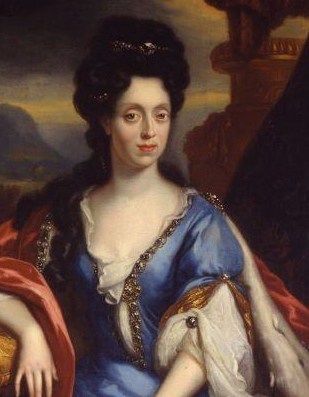 Who would guess that one of Florence's world famous art collections might never have been accessible to the general public were it not for a bacterium commonly known as syphilis? For the Uffizi Gallery, such is the case.
Built as a palace meant to house administrative offices in the sixteenth century by the Medici, the Uffizi also featured masterpieces from the private collection of Cosimo de'Medici. Visits to the painting and sculpture gallery were available upon special request and were taken up by the young American and British elite who were making their Grand Tours. Had the Medici family line continued on, the collections would likely have been dispersed throughout the descendants. However, that was not to be.
February 18th marks the 270th anniversary of the death of Anna Maria Luisa de' Medici. Not nearly as famous as some of her relatives, Maria Luisa was more than simply the last member of this dynasty. She was also the reason that the family has left a lasting legacy of art and architecture in Florence. Maria Luisa survived one miscarriage during her first years of marriage to Johann Wilhelm, the Elector Palatine, but was thought to have contracted syphilis from her husband shortly thereafter. No other pregnancies occurred during their 25-year marriage, resulting in the extinction of the Medici family line.
Five years before her death, Maria Luisa signed the Patto di Famiglia (Family Pact) in which she willed all of the Medici personal possessions to the Tuscan state, on the condition that none of it ever left Florence, and with the intention that the pieces be viewed by the public. As the last of the Medici, this included pieces collected over the family's 300 years of power. Just 16 years later, the Uffizi opened up the third floor to the public, allowing the incredible collections to be viewed by the public.
To recognize this anniversary, the Italian Republic will be issuing stamps featuring Maria Luisa's visage. If you plan to be in Florence this week, the Medici Chapels will be offering free entry on February 17th. During the same morning, there will be a parade through the city, beginning in the Piazza della Signoria and ending at the Medici Chapels, where her tomb is located. On February 18th, all civic museums will offer free entry. You can view the complete list of participating museums here.
Comments