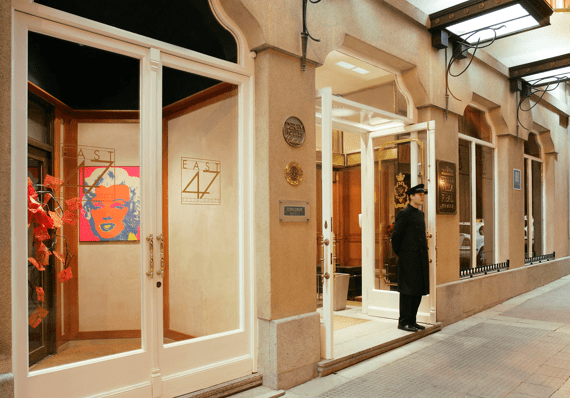 I sat down with Almudena Cros, one of our docents in Madrid, and asked her about hotels in Madrid. Based on referrals from friends and family, as well as some feedback from some of the first Context clients in Madrid in the last few months, here's what we recommend this year:
Several Context clients have already stayed at the Villa Real, a well know upscale hotel that faces Parliament. Almu notes, however, that there has been some roadwork there of late, which might detract from the allure.
The Palace Westin seems to be in some sort of rivalry with the Ritz across the square. For our money, the Palace is slightly more classy.
Among boutique hotels the Relais ORFILA is an old stand by. Although a tad pricey, Almu (who stayed here several years ago herself) notes its 'feel at home' qualities. Rooms are a bit small by American standards, definitely.
We also like the looks of the Casa de Madrid, almost opposite the Royal Opera theatre, very central, very exclusive.
On the cheap, we tend towards Chic & Basic in calle Huertas, which is a great tapas area, very central and full of life.
Comments