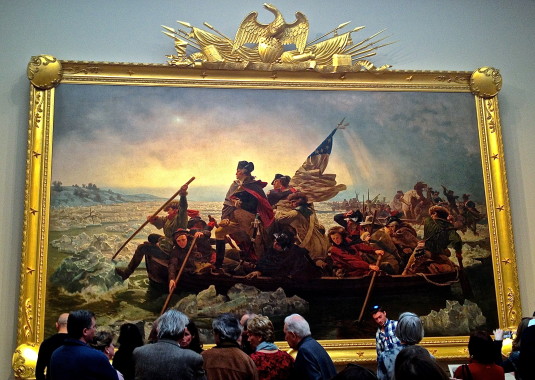 Which president never lived in Washington, DC?  Who used to ride horses through Central Park after their presidency? How many presidents are Harvard alumni? If you aren't sure, don't fret.  In honor of President's Day, we asked docents across our US network to share some little known tidbits either about their cities and favorite presidents. Test your American history knowledge; how many of these intriguing facts did you find surprising?
Boston
Our 30th President, former Massachusetts Governor Calvin Coolidge, has been the only president to share a 4th of July (1872) birthday with our nation. Three other presidents, Braintree-born John Adams, Thomas Jefferson of Virginia, and James Monroe all passed away on that date.
Harvard University is the alma mater to eight U.S. presidents: John Adams, John Quincy Adams, Rutherford B. Hayes, Theodore Roosevelt, Franklin D. Roosevelt, John F. Kennedy, George W. Bush, and Barack Obama.
On November 4th, 1944, Franklin D. Roosevelt delivered what would be the final campaign speech of his career at Fenway Park, just days before being re-elected to an unprecedented 4th term.
Both Warren G. Harding and Gerald R. Ford kept Boston terriers as pets.
All Massachusetts-born presidents have been born in Norfolk County near Boston: John Adams, John Quincy Adams, John Fitzgerald Kennedy and George Herbert Walker Bush.
The address 122 Bowdoin Street, apartment 36 on Beacon Hill remained the resident voting address for John Fitzgerald Kennedy, even during his residence at 1600 Pennsylvania Ave.
Contributed by historian and educator, Jessica dello Russo
New York
When he was a presidential candidate, Abraham Lincoln took the Beecher boat on a Sunday over to Brooklyn to hear the famous abolitionist Rev. Henry Ward Beecher preach.
Upon retiring from the presidency Ulysses Grant, a tremendous rider and judge of horses, lived in New York and was known for driving his fine horses really fast in Central Park.
Samuel Tilden, who swept the popular vote (and probably won the disputed electoral vote too in the famously contentious election of 1876 which was then horse-traded to Rutherford B. Hayes) later went on to help found the fabulous collections of the Lenox-Astor-Tilden Library, which most people know as the New York Public Library.
Franklin D. Roosevelt tried out many of the social policies of the New Deal on a smaller local scale when he was Governor of New York.
Contributed by public historian, Kathleen Hulser
On April 30, 1789 the nation's first president – George Washington – was inaugurated in the nation's new capital – New York City.
Contributed by historian and museum educator, EY Zipris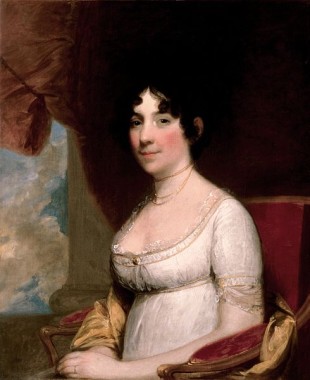 Philadelphia
Washington spent most of his presidency in Philadelphia when this served as the nation's capital.  This makes him the only president to never have lived in D.C.
James Madison met his wife in Philadelphia.  Dolley Todd was recently widowed when Madison asked Aaron Burr to introduce them. They ended up getting married despite a 17 year age gap, and their marriage resulted in Dolley's expulsion from the Quaker community.
Andrew Jackson consulted with Dr. Philip Syng Physick, one of Philadelphia's preeminent doctors, about various health problems.  Although Jackson refused to take Physick's advise and quit smoking, he did agree to stop taking medicine that contained both arsenic and mercury.
Women suffragists from Philadelphia presented Grover Cleveland with a document that protested their exclusion from the Constitution at the Centennial of the Constitution.  Rather than make a scene, Cleveland just received the document with a smile and passed it off to an aide.
Contributed by historian, Tim Hayburn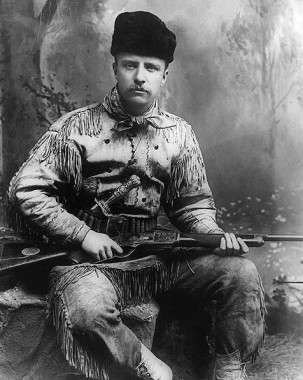 Washington
On January 30, 1835, President Andrew Jackson was leaving the U.S. Capitol Building when Richard Lawrence stepped in front of Jackson and fired a pistol point blank at Jackson. Jackson, 67 years old at the time, did not flee when the gun misfired, instead raised his cane to charge Lawrence. Lawrence was able to get another shot off, but the pistol misfired once again.
President Theodore Roosevelt often led hiking parties composed of members of his cabinet and foreign dignitaries in and around Washington.
Only one former President of the United States buried in Washington. Woodrow Wilson and his wife First Lady Edith Bolling Galt Wilson are interred together in the Woodrow Wilson Bay at the Washington National Cathedral.
Martin's Tavern on Wisconsin Avenue in Georgetown is a storied D.C. establishment where every President since Harry S. Truman is said to have enjoyed the comfort of a booth and a drink. Opening in 1933 during the Great Depression, Martin's is the oldest family-owned restaurant in Washington. The John F. Kennedy booth has a plaque commemorating the president's favorite seat.
Ben's Chili Bowl, opened in 1958, is an institution unto itself on U Street in Northwest D.C. For years, a sign read "Who eats free at Ben's: Bill Cosby. No one else." But during the 2008 presidential race, the sign changed to, "Who eats free at Ben's: Bill Cosby. The Obama Family."
Contributed by historian, Jackie Burns
Comments