From Blenheim Palace to Highclere Castle, We Explore Capability Brown's Most Notable English Landscapes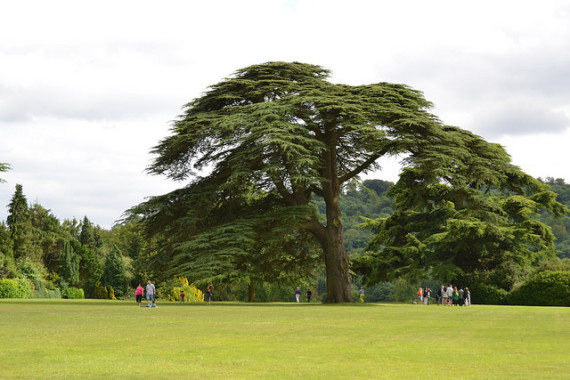 We're having a particularly British dream: Gently rolling hills that descend into serpentine lakes; wide expanses of green decorated by Palladian bridges and Grecian temples; all of it tuned by a cinematic quality. We're dreaming, of course, of England's iconic landscape designer and architect Lancelot 'Capability' Brown. Practicing in the 18th century, Capability Brown was celebrated for his ability to envisage the 'capability' of a landscape and create an interplay between the natural and designed that continues to shape British ideas about outdoor space.  
Miraculously, much of Capability Brown's 170 gardens can still be experienced today. Born in 1716, the son of a land agent and chambermaid, Capability Brown earned his famous moniker for characteristically telling his landed clients that their estates had great "capability" for landscape improvement. In modern times, he is probably most well known for designing the landscapes seen on Downton Abbey, the real life Highclere Castle.  
This year marks Capability Brown's 300th birthday anniversary, so we thought it would be a perfect time to take a tour of his four great masterpieces — Blenheim Palace, Petworth House, Compton Verney, and Highclere Castle.
Known as England's Greatest Gardener: We Trace the Footsteps of Capability Brown, the Landscape Genius Behind English Classics such as Highclere Castle and Blenheim Palace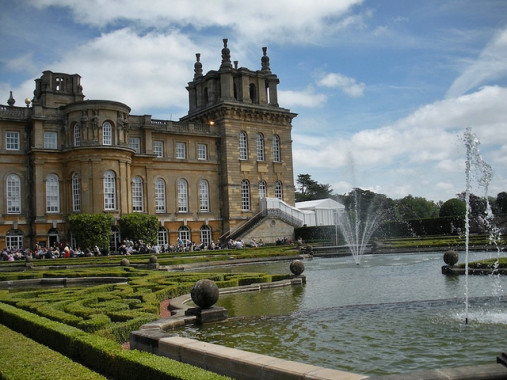 ---
Blenheim Palace, Oxfordshire
Often remembered for being the birthplace of Winston Churchill, Blenheim Palace has one of the finest examples of a Capability Brown landscape garden. The garden was commissioned by the 4th Duke of Marlborough in 1763 to transform the park from Anglo-Dutch Baroque formality to a more relaxed and seemingly 'natural' design. The existing canal was adapted into a serpentine lake — a common feature of Brown's garden design — trees and foliage were planted giving the garden the idea of classical permanency, an idyllic accompaniment to the early 18th century house designed by John Vanbrugh.

---
Petworth House, Sussex
Immortalized by J.M.W. Turner's numerous paintings, the 17th-century house is set within a 700-acre deer park created by Brown. One of Capability Brown's first solo projects, he was commissioned by the 2nd Earl of Egremont to develop the landscape and dispense with its 17th-century formality. Brown replaced the existing lake and fishponds with his signature serpentine lake which was then bordered with poplars, willows, and birches. He also decorated the landscape with a Doric temple and Ionic rotunda. 
---
Compton Verney, Warwickshire
Brown began with work at Compton Verney soon after the reconstruction of the house by Robert Adam in 1768. The existing formal gardens were replaced with grassland and trees and the banks of the lake softened with sensitive planting to give in a more relaxed and 'natural' feel. Brown also adapted the approach to the house by creating a new meandering route over a bridge so that the house slowly revealed itself to incoming visitors. Various views towards the house were opened up and curved pathways towards various structures with the garden were introduced.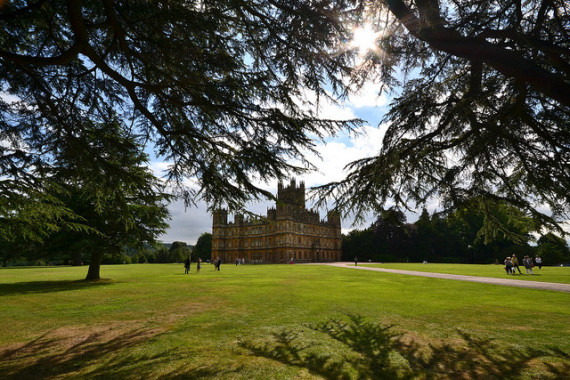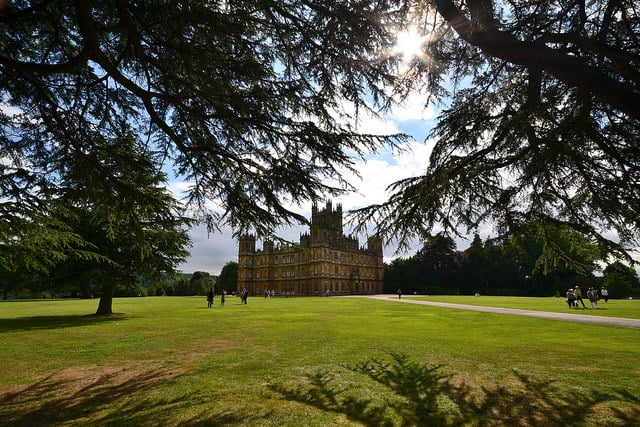 ---
Highclere Castle, Hampshire
Highclere Castle is set in 1,000 acres of sweeping parkland. The home of the fictional Downton Abbey, Capability Brown was commissioned to create the "genius of the place" in 1771 for the 1st Earl of Carnarvon and not the Earl of Grantham. To this day, Brown's vision and passion for the beauty of landscape at Highclere Castle is very apparent.
In 2016, Context Travel will be running private walks at each of these landscape gardens designed by Capability Brown. Please contact us for further information at info@contexttravel.com or +1-800-691-6036.
Comments