Slow Art Day is a global event that has taken place annually since 2008. This year's instalment will happen on April 12th in cities from Berlin to Boston; Florence to London. The idea behind the day is to promote a new, less hurried way of looking at art in order to engage critically and meaningfully with it–something that strikes a chord with us at Context. One of our Amsterdam docents, Claire Bown, is involved in the event, so we chatted to her to find out more.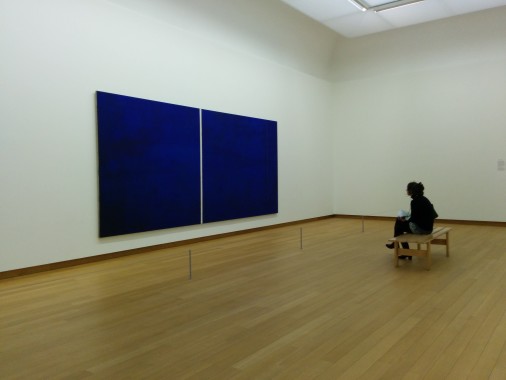 Context Travel : Can you tell us a bit about Slow Art Day: what is it, how did it start?
CB: Slow Art Day first started as a personal experiment by founder Phil Terry as a different way to view art. In 2008 at the Jewish Museum in New York, he decided to look at just a few works of art in detail to find out what would happen if he looked at art slowly and carefully. He spent one hour staring at Hans Hoffman's Fantasia and discovered that by taking time to explore, he made a deeper connection with the work. He also realised that this kind of 'slow looking' helped people discover their own ability to look at and love art. This experiment grew into what has now become an annual all-volunteer event with hundreds of participating museums and galleries around the world.
CT: How are you involved with Slow Art Day in Amsterdam, and what do you enjoy about it?
CB: I first got interested in 'slow looking' whilst developing a new educational programme for primary school children at the Tropenmuseum in Amsterdam. I started using thinking routines (from Visible Thinking, an approach to teaching and learning from Harvard's Project Zero) and noticed how they gave students the structure to look at objects carefully and slowly, whilst investigating and constructing meaning. With this method, we had participants looking intently at objects and art in the museum for 15-20 minutes at a time – a real case of the more you look, the more you see.
As a docent and educator, I love working in this way with all age groups – challenging adults to spend an hour in the museum with just 2 paintings or timing a group of teenagers to see how long they can spend discussing Barnett Newman's Cathedra in the Stedelijk Museum, and I firmly believe that given the opportunity to slow down, people have a more in-depth experience within the museum itself.
Whilst researching for my Masters thesis, I discovered Slow Art Day and decided to volunteer as the idea immediately appealed.  Since December I have been the Regional Coordinator for the Netherlands spreading the word about the event and encouraging more Dutch museums to participate in this great initiative.
CT: What can we expect from Slow Art Day in 2014?
CB: Slow Art Day 2014 takes place on April 12th and there are (currently) 207 venues (and counting) around the world. The premise is very simple: participants look at 5 works of art for 10 minutes each (either together as a group or separately) and then meet over lunch to talk about their experience. The goal is to focus on the art and the art of seeing.
CT: Is Slow Art Day aimed at can particular audience: children and young adults, for example, or can anyone take part?
CB: Anyone can host a group – you don't need to work in a museum or have an art history background – by choosing a venue and registering on the Slow Art Day website. Then you invite people to sign up, young or old, everyone is welcome! Museums and galleries themselves also choose to become hosts and either arrange special events or tours for the day or let you wander freely amongst their chosen 5 artworks. The host also has to suggest a place for lunch afterwards where the all-important discussions take place. Slow Art Day suggest that you start the conversation at lunch by asking 'What did you think?' 'What was it like for you?' and then leave the rest to the group – the conversation will flow easily as everyone will be so eager to share their experiences.
CT: Context docents spend a lot of time thinking and talking about how to look at art – how does your work with Slow Art Day intersect with your work as a docent?
CB: Slow Art Day immediately struck a chord with me as I am passionate about showing visitors that museums are exciting, dynamic spaces full of wonders and curiosities. Looking at art slowly is an in-depth experience that works well with all age groups as it is also social and fun. In my work as a docent I want to create and build conversations in the museum about what we are seeing together and to let people discover that anyone can develop the ability to look at art – we just have to slow down and use our eyes.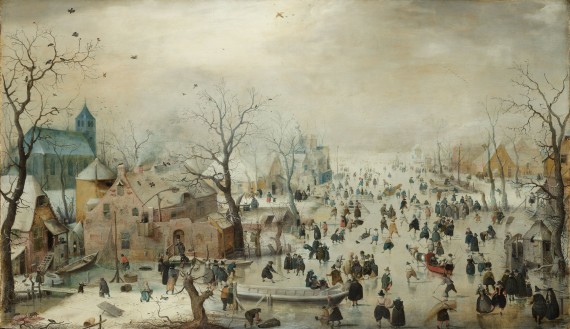 CT: What artwork would you like to sit in front of and take in nice and slowly?
CB: We have such a wealth of museums in Amsterdam with amazing collections – there is certainly plenty to choose from. If I am with children in the Rijksmuseum, I always take them to Hendrick Avercamp's Winter Landscape with Ice-skaters – it is so full of details and anecdotes that it holds the attention (even of the very young) for a long time. Next time I am going to take a magnifying glass with me.
If I was on my own, I would probably head to the Stedelijk Museum and sit quietly in front of Jan Sluijters' Bar Tabarin for as long as I could – the colours, light and sense of movement are mesmerising.
Comments