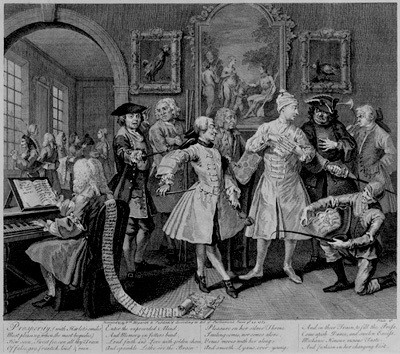 London is often associated with its entertainment. From the West End theaters to the celebrated concert halls, the city has a plenty to offer to visitors and residents. One way to better understand how entertainment and music are an integral part of living London is to talk with one of our docents, Ruth Shlovsky, a Londoner and classical music expert.
Ruth, you have a strong background in music and dance, where did this passion come from?
I have always had a passion for classical music. As a child my father had a collection of records which he played all the time. Later on I started having piano and singing lessons. From that point on I always knew I would have to pursue a musical career and was lucky enough to be able to do so!
How did you develop your interest for Handel and Baroque music?
Classical music as we know it today started with the Baroque. The tonal system that has been used for hundreds of years in Western Classical music was developed in the 17th and 18th C. Musical instruments were also developed during this period allowing a greater tonal range and richness of sound. The most important musical style though, was the opera. The opera is the complete work. It incorporates music, dance, theatre and art. This genre reached its peak during the Baroque, and one of the greatest operatic composers was G.F Handel. Handel understood the power of the human voice, which is so much more expressive than any man made musical instrument. His arias are truly moving and uplifting and his ability to match music to words is astonishing. When opera in this country became less fashionable, Handel created the Oratorio. One of the reasons for the huge success of the Oratorio in Britain is our love of singing. Listening to Handel's music (whether instrumental or vocal) one cannot fail to be moved, it is impossible not to engage emotionally with his music, that, in my opinion is what makes him such a brilliant composer.
What makes London a great city for music?
The British have always had a love for music. Throughout turbulent times music has kept the nation going! In addition, London has some of the best concert halls and orchestras in the world. The BBC Proms (the world's largest classical music festival) takes place here every summer. Some of the world's greatest musicians have made London their home. There is something for everyone here, where else can you go and see a world famous orchestra playing for as little as £5? If you want to enjoy world class classical music there is no better place than London!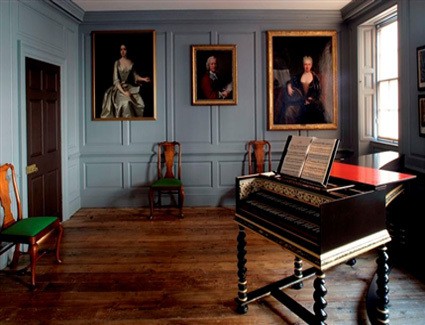 What are your favorite places for listening to classical music/opera in the city? Can you tell us why?
I love the Royal Albert Hall, In my opinion it is the most beautiful concert hall in the world. It also has an atmosphere like no other. Here the audience actively engage in the concert, especially during the last night of the Proms! I also love going to the City churches for lunchtime concerts. These are usually free and are given by outstanding musicians. The intimate atmosphere and fabulous acoustics provide a wonderful experience. Sometimes you can even ask the musicians to play a piece of your choice!
We know that the Handel Museum is a favorite hidden gem of yours, is there any other place/venue connected to Handel or music that visitors to London should not miss?
St. George Hanover Square. Handel's personal church. He played the organ there and was an involved parishioner!
Another venue with strong connections to Handel is the Foundling Hospital Museum in Bloomsbury. Handel contributed much of his time and money to this worthy cause. To this day a performance of his "Messiah" takes place there every Christmas and all the proceedings go to the Museum. In the days when it was an orphanage, the money raised would go towards helping the children.
Interested in learning more about Handel and classical music in London, why not join our Music for the Kings walk.
Comments