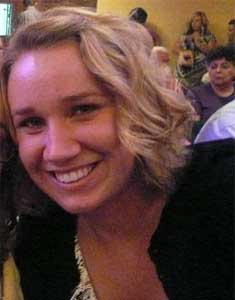 I'd like to introduce Katie Hagstrom, this year's recipient of the Context – St Hope travel fellowship for economically disadvantaged youths.
This fellowship is the result of an exciting partnership between the Context Foundation for Sustainable Travel and St Hope. The Context Foundation is an important part of what we do here at Context Travel, and you can read more about it here. St Hope is a project set up by the ex-NBA player Kevin Johnson in order to revitalise the inner-city community of Oak Park, Sacramento. Their work includes a range of arts, community, and cultural projects, not least of which is a network of schools in the area; it's from these schools that we will be drawing the recipient of our annual fellowship.
Katie was chosen as a result of her keen interest in art, her voluntary activities (as well as attending Sacremento High, she's also been assisting St Hope as an intern) and in the way people live in different parts of the world; she'll be spending part of her time in Rome working on a project entitled "Rome: what makes it home?".
As well as her special project, Katie will be taking part in a series of classes, seminars and workshops with our network of docents. She's also going to be writing some blog posts for us during her week here in Rome, so look out for those.
Comments