Like the rivers moving through it, the culture of Madrid has its own flow; a current that is best discovered through its cuisine and those who know it best.  At one of the oldest traditional bars in the heart of the city, with its clatter of glasses and voices, atmospheric restored tin bar over dark carved wood, and pictures covering the walls, I spoke with local food expert and Context docent Helena Vaello.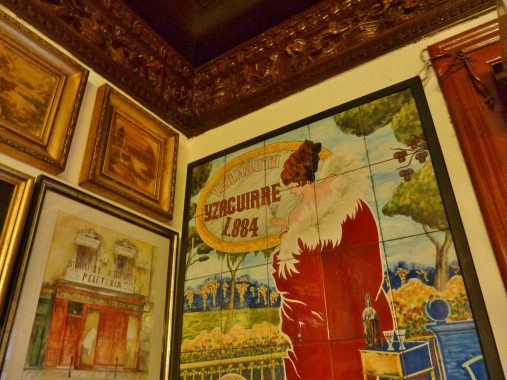 Helena was born in Valencia – the home of paella, but has called Madrid home for many years. After studying Audiovisual Communication, she changed course drastically and started a catering business. She now combines her education and passion for food in her work with Guia Repsol, the Spanish equivalent of the Michelin Guide, and in leading Context's Tapas and Tavernas food tour.  In our interview, she served up insider knowledge about the local cuisine as it relates to the culture and "the code."
Maria Hart: What do you see as the essence of Madrid, and how is this manifest in its cuisine?
Helena Vaello: Madrid is a melting pot of Spanish food influences:   In the 19th and 20th centuries, a lot of people from other places in Spain started immigrating to Madrid and brought their food with them, which added to what was already in Madrid like pickled foods, tripe, and fresh vegetables.  For example, pintxos, which are little tapas always served on bread, came from the Basque country.  Yet Madrid keeps the spirit of a small town.  We aren't as globalized as other cities may be. Madrid is not European, it is Castilian which means the food and the essence is very Spanish.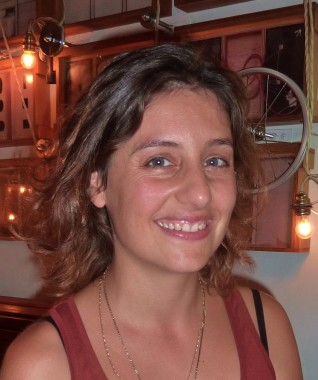 MH: Can you explain this essence? 
HV: I can't explain it; you have to live it. It's in our habits. Madrid is famous for going out for a caña (a small glass of beer) and tapas later in the evening, and eight hours later you have spent the night out and made friends. People join and leave without a specific schedule or location.  Other small towns in the Castile region of central Spain such as Segovia, Salamanca, Burgos and Leon also have a big tapas culture and will call each other at the last minute to say they're at the local bar. This will start the evening. That's the culture of tapas – tapas is not about booking a place and sitting down and being served your plate; tapas is informal and unpretentious and eaten from a barstool. It's about movement.
Pintxos, tapas, raciones (larger portions eaten at a restaurant) are all for sharing and so reflect the spontaneity of our culture.  We love sharing and we don't want the commitment of getting a dish just for ourselves. Even if we go out to eat somewhere more posh we still like to share from our plates- it's not rude like it would be in other cultures.  It's all about the code.  Codes (those subtle unwritten rules governing behaviour) are different wherever you are and you can't say one is better than another.  Some things may seem rude or strange here but we know that code and how to use it.
MH: How can a visitor really understand the food culture and "codes" in central Spain?  
HV: That's why the food tours are interesting because it's not so much about the food we eat (which is good); it's more about understanding what it means. How we live it. What tapas means.  Tapas is not a certain type of food; tapas is beyond that.  It can be anything like a piece of bread with chorizo, a stuffed pepper, it doesn't matter.  It's how you decide to enjoy that moment. Tapas is a moment.
---
Now that I know the code of the culture, I've joined the stream of people flowing into the streets after 8pm to experience these moments. Over the meal, I asked a new friend and Madrileño what is it about tapas that makes it such an important part of the culture.
"It is to share and be friendly," he replied.
Maria Hart, author of Travelling with Hart, is part of our Deep Traveler program, which spotlights bloggers and content creators who understand the importance of traveling thoughtfully and responsibly.
Comments