We normally associate Marseille with sun, sea, and as a major gateway for immigration into France through the ages. But, it also a significant spot for Modernist architecture. Indeed, few realize that Marseille architecture counts among its portfolio works by such textbook Modernists as Le Corbusier, Auguste Perret, André Devin, and Jean Rozan.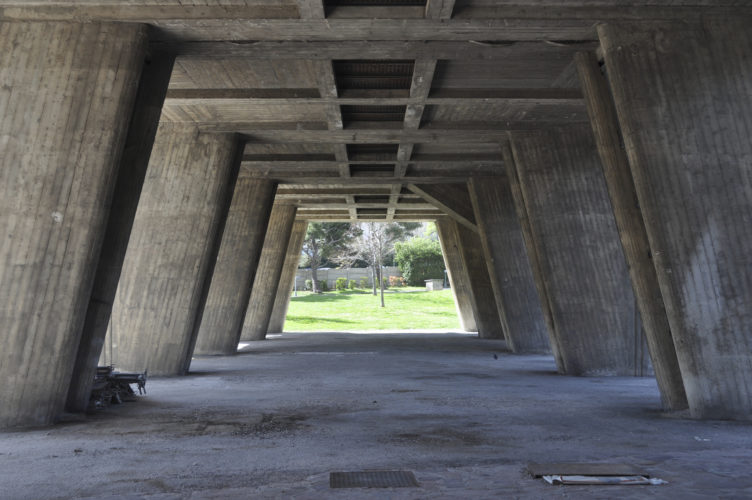 Marseille Architecture
Based on new materials and revolutionary design, Modernism made quite a splash in the second half of the 20th century, dominating design ideas and championing idealism through architecture. This new type of Marseille architecture attempted to blend the traditional structures of the Vieux Port with the new sections of the city. Presenting a cohesive architectural vision, Marseille combines the best of the old and the new. 
Post-war Reconstruction
Following WWII, the need for reconstruction was paramount throughout France. In Marseille work began in the Northern Port in 1945 by a small number of architects.  While many of these structures near the port are rundown today, they once heralded hope for the new generation. While rebuilding the city, Marseille architecture symbolized a futuristic, post-war world. 
Characterized by the same Mediterranean weather as Los Angeles and Miami, Marseille's climate was a perfect fit for Modernism. Balmy weather conditions combined with strong winds made for excellent conditions for North-South and East-West building orientations. To combat the heat, architects favored cool stone and buildings built close together to create shadow, while employing generous grids to maximize living space and quality of life. Massive slabs created monumental façades hiding cool passages and shaded courtyards. Materials like reinforced concrete boomed, while materials like steel were cast aside due to their tendency to overheat in the sun. Despite these massive slabs and new materials, architects were still focused on providing a connection to nature by incorporating courtyards full of trees and flowers to contrast the futuristic façades.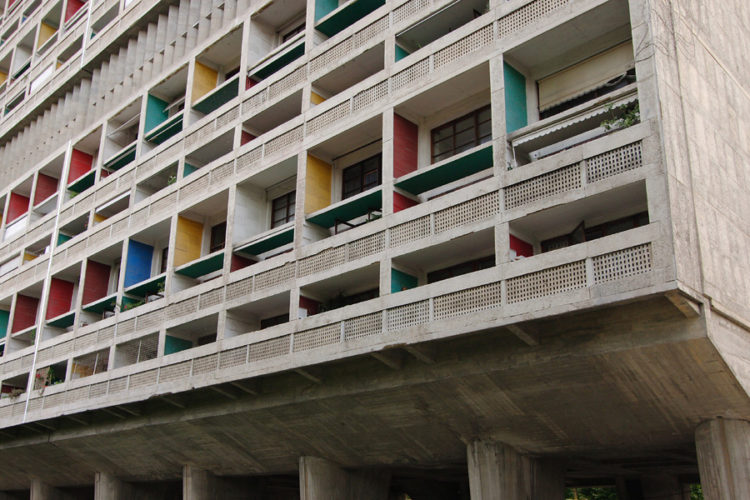 Jetson Age Marseille Architecture 
Context docent Billy Guidoni has a special affinity for Modernism. When he's not working as an architect, or leading Marseille walking tours for Context, Guidoni writes to the residents of Mid-Century Modernist homes, politely requesting to view the interior of their buildings. His passion for this architectural style is certainly influenced by his own residence—one of these Modernist gems of Marseille architecture.
"They were designed as massive communities, rather than apartment buildings. They had their own swimming pools, running tracks on the roof, a hotel and concierge desk, shopping streets including boulangeries, firemen dedicated to their building, and milk men delivering milk to their doorsteps," Guidoni says. "This was modernity. Everything was possible. For this generation, this was the future. Even now, you can play trumpet in your apartment and your neighbors can't hear you."
While they were not meant as "gated communities," the emphasis on creating self-sustaining compounds was a new concept. Built along an axis, the Avenue de Prado, a collection of Mid-Century apartment complexes dating from 1952 stand as exemplary monuments to Modernism. Place Castellane, La Méditerranéenne, and the "Golden Rectangle" of several notable Modernist constructions are some of the stars of Marseille architecture. The buildings along the Avenue de Prado access are distinct, yet transition the city from its 19th century buildings in the city center to the new modernity.
Newfound Appreciation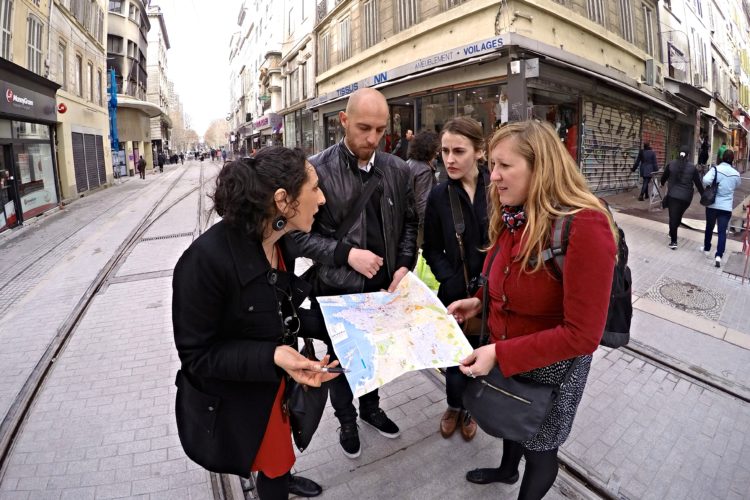 Modernist architects built a third of Marseille architecture following WWII. While the popularity of Paris architecture tours has been a longstanding tradition, people are  beginning to take notice of Marseille, from Marseille's City Council to the groups of architecture students who travel to Avenue de Prado with their professors. Today, you can still enter these estates to see the public facilities build to sustain the community—remarkably well preserved despite the passage of 50 odd years. While Marseille certainly has a lot to recommend it as one of the top places to visit in the South of France, its cache of Modernist architecture is a deep cut worth investigating.
Interested to learn more? Try our Marseille walking tour of the historic center, which discusses the history of Marseille, including its historic architecture.
Comments