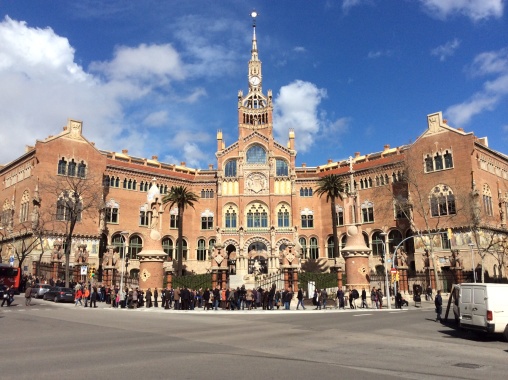 A definite cultural highlight of Barcelona is learning more about its remarkable architecture, especially from the "Modernista" era, Catalonia's Art Nouveau dating from the end of the 19th and beginning of the 20th century. Gaudi often steals the limelight, however, many local experts feel that the most "Modernista" architect was actually Lluís Domènech i Montaner, featured along with Gaudi during our new Modernista Masterpieces walk. To find out what made him so quintessentially Modernista, we've surveyed our Barcelona architecture experts, who've also given us some great tips on spotting and understanding this fascinating urban revolution.
With hundreds of city blocks and a myriad of Barcelona's architecture can be a bit head-spinning. Here's what our docents say to look out for:
a rejection of classical styles (academicism, historicism)
the use of curved lines and wavy shapes
a disregard of symmetry
inspiration from nature both in design and ornamentation
the wide use of Catalan symbolism
influences from the Orient and Asia
a combination of new approaches to old fashioned techniques (for example a renewed use of stained glass and mosaics).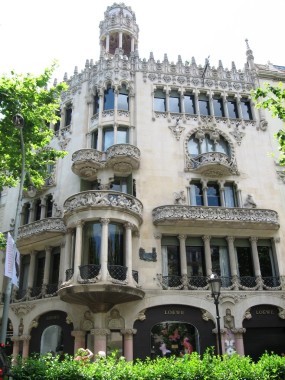 Specifically about Lluis Domènech i Montaner, architect docent Bernat Carrau observes that his buildings are characterized by a mixture of constructive rationalism and fabulous ornamentation inspired by Spanish-Moorish architecture and a taste for the curvilinear drawing so characteristic of Modernism. An interesting feature of Domènech i Montaner's work is his evolution towards lightness.
These elements are discovered in great detail at the Hospital de Sant Pau, designed by Domènech i Montaner, the largest Art Nouveau site in the world, which has just reopened to the public after extensive restoration works. The architect worked on the vast complex from 1902 to his death in 1923. Inspired by the best modern hospitals in Europe, the site includes separate pavilions, gardens, underground tunnels, natural lighting and good ventilation. His original plan has a total of 48 buildings, only 27 were constructed.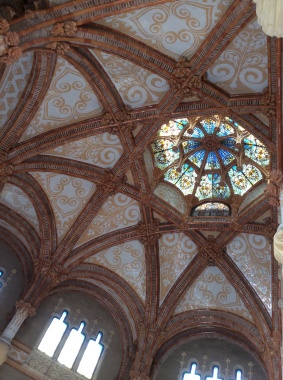 In regards to the Hospital de Sant Pau, Carrau underscores Domènech i Montaner as an innovator ahead of his time, not only for the layout of the hospital buildings, but also with his wide use of decorative arts, especially stained-glass windows and skylights, ceramic tiles of different colors, Catalan symbology, and how the buildings interact with their surroundings.
Where else in Barcelona can you discover this architectural genius? All of our docents highlighted his whimsical gem: the Palau de la Musica. Docent and artist Aya Eliav extols the concert hall's design, mostly for its elaborate interior. As an artist she notes that "it's so colorful, joyful and full of inspiration, it really a great masterpiece."
Art historian Santiago Merk also thinks the Palau de la Musica is a great representation of Catalan Modernism, stating that "it shows the perfect combination of all the arts (and minor arts) into one: drama, music and the stage are brought together in this masterpiece." He carries on by drawing attention to the floral symbolism that can be seen mainly in the various spire works (in ceramic mosaics, stone reliefs, etc) and also the keen on introducing lot of heraldry emblems in his buildings.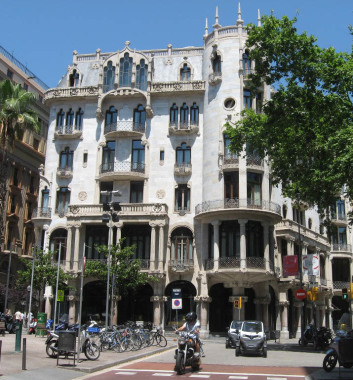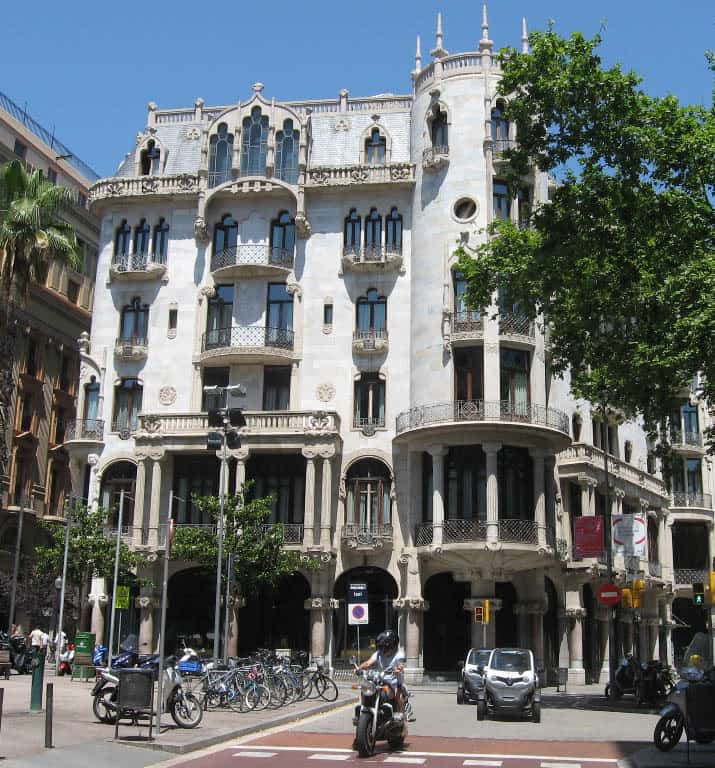 In addition to public complexes, Domènech i Montaner, like many of the other Modernista architects, designed a great number of residential buildings. An excellent example, according to Eliav, is the Casa Fuster, exactly for the opposite reason cited for the Palau de la Musica. "It is noble, but still very restrained in my opinion," declares Eliav," making it so unique for the Modernismo style." This building is the starting point of our Gaudi in Context, our introductory walk on the modernist movement. And for a more in-depth at this movement join our Modernista Masterpieces walk which visits the Hospital de Sant Pau and the Sagrada Familia.
Comments