If there's one thing commonly associated with dining in Barcelona, it's cutting-edge cuisine. Catalonia has been at the forefront of such cuisine for the past three decades, beginning with the famed molecular gastronomic elBulli restaurant, founded by chef Ferran Adrià, which inspired the international molecular gastronomic movement.
Catalonia's, and in turn Barcelona's, culinary culture has essentially adopted molecular cuisine as its mascot, though in recent years it has also begun to embrace the slow food movement, an "anti-fast food" philosophy which aims to promote local and seasonal foods. The resulting cuisine is edgy, experimental, and of the land.
We recently had the "difficult" task of indulging in a research run through one of our newest experiences in Barcelona, Modernista Menu: Avant-Garde Cuisine in Barcelona. During this annotated dinner, led by a Context docent and food expert, we were taken on a visual and gustatory adventure through contemporary Catalan cuisine at the celebrated Lluerna restaurant. Delight in our photos from the event.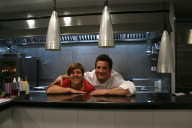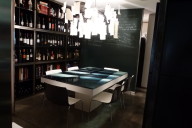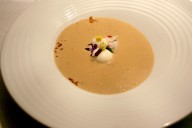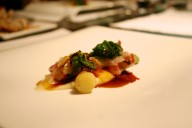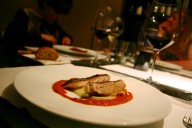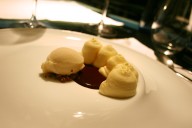 Comments