In 711 AD, the Moors—the Muslim inhabitants of the Maghreb—entered Spain and within just a few years had conquered the Iberian peninsula, calling the territory Al-Andalus. Al-Andalus, at its most powerful, consisted of the modern-day Spanish regions of Galicia, Castile, León, Aragon, county of Barcelona, and of course Andalucía, though the Moors were also present in Portugal and even parts of France.
Eventually the Christians reconquered the peninsula, but they were fascinated by Moorish culture and style of architecture. They occupied abandoned mosques and Moorish structures, converting them into palaces and Christian places of worship. Many of the Moors who had stayed in Spain after the reconquista, called Mudéjars, were hired to renovate and construct, and the resulting style of architecture was a natural mix of Islamic traits and the Christian gothic trends of western Europe. This new style was also called Mudéjar.
Seville, capital of Andalucía, is abundant with Mudéjar architecture, truly unique to the Iberian peninsula. Mudéjar has come to symbolize the link between the two cultures, who for a time coexisted peacefully along with the Jews in a period known as La Convivencia (the Coexistence), sharing knowledge and styles of art.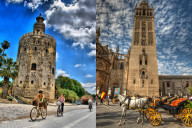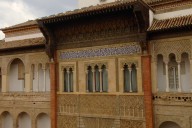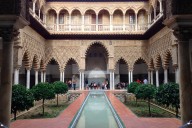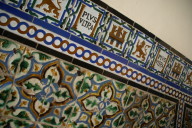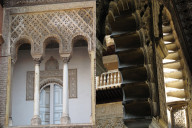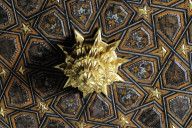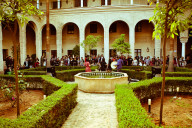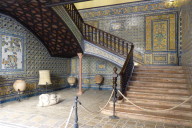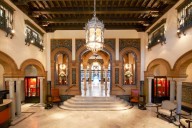 Comments